Why Every Marketer Needs to Be an Excellent Writer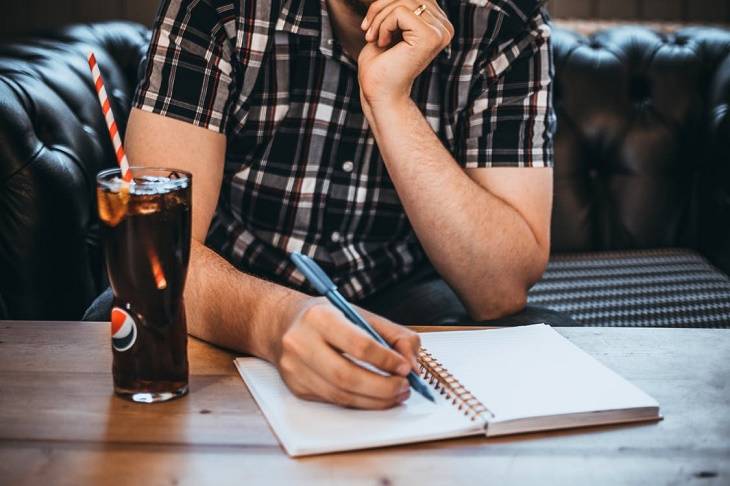 How good of a writer are you? Did you love those 10-page essays you were assigned in high school? Or hated every second of your literature class?
If you've chosen marketing as your profession, you'll have realized writing has become an integral part of your everyday life.
Was marketing success without high-quality content possible in 2018 or the years prior?
Not really. However, it has become even more critical now in 2019, and is poised to become more so in coming years.
Why Excellent Writing Skills Matter So Much in Marketing
According to Zazzle Media, 32% of marketers would like to improve their content creation workflow because they understand the utter importance of high-quality content.
"Businesses today need marketers who can develop campaigns that reach audiences across a variety of platforms," says Maryville University. As such, SEO, advertisements, promotion, email marketing, and social media marketing are just a few popular approaches that are useless without excellent content.
No matter which way you put it, content is king, and marketers should focus their attention on it in 2019 and beyond.
Here's why you need to be an excellent writer for effective marketing.
1. Blog Posts Volume and Length are Increasing Fast
Only about five years ago, the best size for a blog post was considered 500 to 800 words. Since then, the required word count has increased drastically. While bloggers used to spend only about 2.5 hours per blog post in 2014, this year, writers are spending up to 6 hours on an single article.
The size of the ideal blog article has risen to a minimum of 1200 words. Today, many bloggers keep their blog sizes small, thinking that due to attention span stats, the readers aren't ready to spend time on long articles. Meanwhile, those bloggers, who write articles of 2,000 words and longer, report higher share rates. And high share rates mean better marketing results.
According to OKDork, the posts that get the most shares are more than 3,000 words long.
Stemming from this, you can improve your marketing efforts in 2019 by providing voluminous content on your website and social media.
2. Informative and Trustworthy Content Is Utterly Needed
The length of the content is useless if there is no quality. Simple, easy-to-read articles are fun. However, they often don't give people what they are looking for.
Depending on the business you are promoting, be ready to create longer and extensive content to answer the customers' questions. Why? Because people tend to share content that looks deeply informative and trustworthy.
If you are marketing a dental clinic, which article looks more trustworthy "10 ways to show your white smile to your boyfriend" or "10 simple ways to keep your teeth cavity-free?" Oh, and while we are at it, "10" is a winning number for lists. 10-item lists get more social shares than any other number.
How easy is it to write trustworthy content? You must be an excellent writer to do it. According to fiction book editor, Michelle Morgan, readers feel the tone of voice in the first paragraph. If you choose the wrong one, your shares go out the door.
Smart tip: To make your content even more trustworthy, add a bio at the end of an article. Showcase your expertise.
3. Decreasing Attention Span
An average reader has a short attention span and a big desire to learn as much information as possible in the shortest amount of time. How can you make this a reality? Write information packed listicles.
List articles are highly popular. They get shared left and right. Meanwhile, BS-filled listicles end up in the trash.
An experienced writer must learn how to pack as much information as possible in an article, which is easy to skim.
Skimming is key. If it's skimmable, it's readable and shareable. Can you make a high-quality article and put it in the right format? Only if you are an excellent writer. Or at least have a couple of them on your marketing team.
4. Undeniable Power of Storytelling 
"How to" articles and listicles are nice, but a marketing strategy can't survive without a good story. Creating an excellent brand story can help you connect with the audience more.
Share experiences, talk about the way the company was created, problems it had to overcome, reasons for creating your new product, and more to help the audience identify with you. By sharing these types of stories, you introduce a winning perspective on content marketing.
Writing a good story requires an ability to put pure facts in a nice wrapper. Which one looks better?
The flower shop was founded in 2005 by John Smith.
A true flower expert John Smith opened his flower shop over a decade ago as a tribute to his mother, who was a big fan of red roses.
If you can tell a good story, you can get a high conversion rate and plenty of shares.
5. Increasing Demand for Video Content
Video has become very popular online because of its ability to catch and hold user's attention. According to Statista, 85% of all internet users in the United States watch online video content monthly on any of their devices. You cannot afford to ignore video content anymore.
While video content requires more resources than writing, you still need an excellent writer to help create it. Writing a script for video content is essential and needs a unique approach. You need to write a succinct video brief first, turn your message into a relatable story that resonates with the audience before shooting the video and uploading it for sharing with the audience.
Obviously, these essential steps in your video content marketing strategy call for good writing.
Final Thoughts
An excellent writer is an integral asset to a marketing team. Without high-quality content, your marketing campaign is unlikely to bring the desired result. So, make sure you are investing and prioritizing your resources and focus in development of good writing for better marketing results.