Accessories Every Lady Should Have
Every lady needs an arsenal of accessories that can add flair to any outfit, ranging from attractive hair accessories to fashionable jewelry like magnetic earrings and necklaces, and bright beads and trinkets.
Not sure where to begin? This fashion blogger will highlight essential accessories every girl should have and demonstrate how to accessorize and look your best every day.
List of Essential Accessories You Should Own
1. Simple Earrings
Simple earrings are essential. Sometimes you don't want massive hoops, but you also don't want bare ears. In this case, simple earring will come in very handy.
Simple pearls or gems are ideal for adding a stylish cohesive touch to any ensemble. Pearls may elevate the appearance of any outfit, even a T-shirt.
Choose a pair of earing in your desired sizes and color, and you'll be able to dress them up with a blouse or wear them simply with shorts.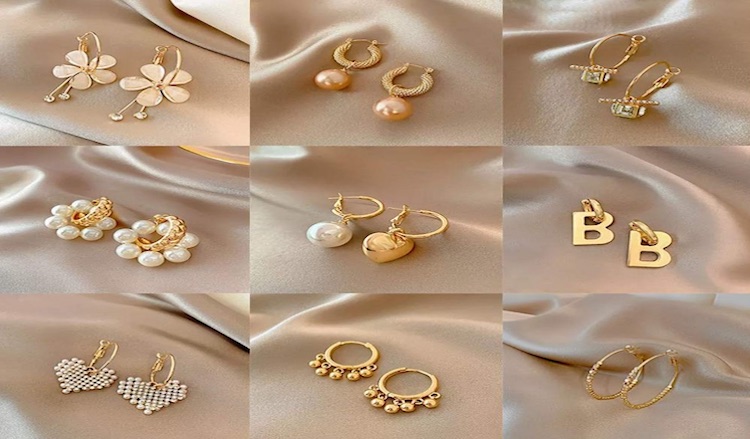 Simple earrings designs.
2. Simple Necklace
Just like simple earrings, every girl needs their go-to necklace.
Every woman has a piece of jewelry they wear practically every day; mine is a little gold pendant my grandmother gave me. It is modest and understated yet complements anything I wear.
Choose a necklace that you can wear when your other jewelry is too noisy. The best part of it is that a modest necklace may be worn with any outfit, from a casual T-shirt to a formal gown.
Also, a simple, go-to necklace requires little to no work to accessorize an ensemble.
3. Choker
There is no better way to add edginess to an ensemble than by wearing a choker when you want to move beyond the norm when it comes to your accessories.
Start easy if you've never used a choker as an accessory. Choose a thin black one that will complement a variety of clothes.
After you've determined what you want, experiment with unconventional colors and materials.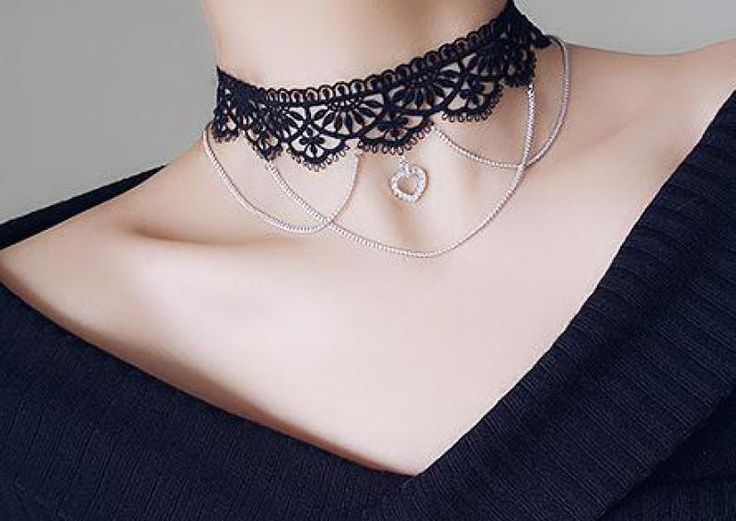 Black lace choker necklace charm.
4. Rings
Every woman should have a selection of rings that she adores. They may be small, but they can spruce up any ensemble and are simple.
Consider rings in a variety of hues and designs. Next, enjoy blending them on your fingers to create the ideal bohemian style.
5. Arrays of Bracelets
Stacking a multitude of my favorite bracelets on my wrist is one of my favorite ways to accessorize. I especially adore bangles, but you may wear any combination you choose.
Maintain simplicity with silver and gold or add color accents.
6. Ray-Ban Aviator Sunglasses
Aviator sunglasses must be one of the most practical things a woman can own. They look great with every outfit, whether you're ready for a date or just dashing into the shop.
Choose a durable pair to last a lifetime because you will desire these sunglasses forever.
7. Unique Pins
Did you know there are pearl-adorned bobby pins and barrettes? We are utterly fascinated. With unique hair pins, you may elevate a plain bun or updo to an elegant level.
Etsy is a common site to purchase them, but you can also learn to make them yourself.
8. Baseball Cap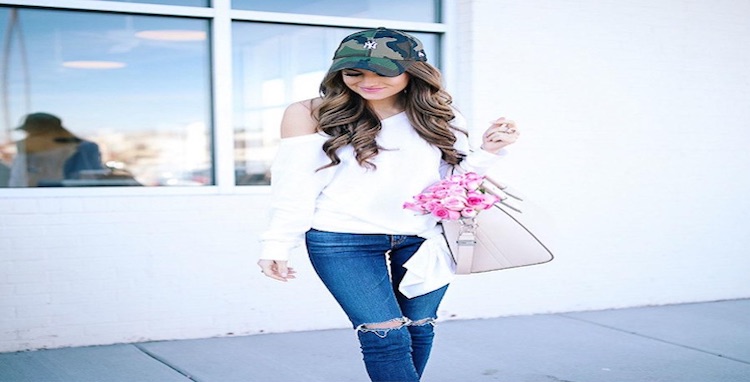 Combat design baseball cap.
Even if you're not a baseball fan, you need a baseball cap to protect your hair on terrible hair days. You may dress them up like Cait from Southern Curls and Pearls on a beach day or while running errands.
We adore the curled hair and pink lipstick that give this look a feminine feel.
9. Watch
Even though when I'm wearing a watch, I still check the time on my phone, a timepiece is still an important accessory every girl should have.
Watches offer so much elegance and an air of refinement to an ensemble, whether they are used to check the time or not. Combine your watch with multiple bands for an even more sophisticated look.
10. Purses
Believe it or not, handbags are accessories, and a quality handbag can add so much to your ensemble. Given the variety of handbags available, you'll need more than one in different sizes to match your outfits.
Conclusion
Every girl should make sure they own at least half of these accessories, so that you will not have a hard time dressing up for everyday wear or other occasion. With these accessories, you can be sure you'll look and feel stylish every day. Do you have anything else you can add to the list?

You might also like...