Most Discussed Scams Online: Crypto Scams Get Over 21 Billion Views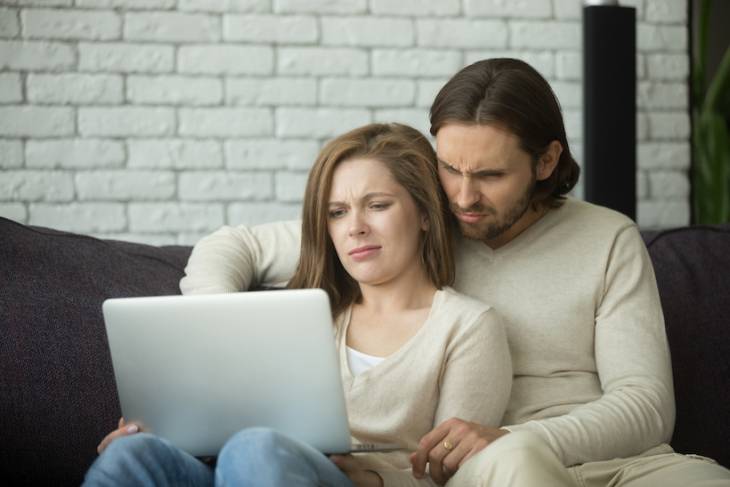 Amid reports that young adults are twice as likely to fall victim to scams due to internet overconfidence, Scams.info have analyzed TikTok to discover which scams are most discussed by users on the platform.
Scams.info found that crypto scams are most discussed on TikTok with 21.4 billion views across the platform. This is over 12 billion more views than 'charity scam' which ranks in second place [9.1 billion]. 
Highlights from the study:
'Crypto' scams are discussed the most on TikTok with 21.4 billion views
Bitcoin investment schemes are one of the main crypto scams to watch out for in 2023
3.1 billion TikTok users have viewed content related to Covid vaccine scams
1.8 billion TikTok users have viewed content blaming bottled water as a scam
Concert tickets, pyramid schemes and funeral donations also rank in the top 30
Over 21 billion TikTok views for videos warning against Cryptocurrency scams
Not only is this a timely issue, with data from the FTC claiming in 2021 more than 46,000 people reported losing over $1 billion in cryptocurrency to scams, but the FTC have reaffirmed scams of this nature are more likely to affect younger people. In fact, "people aged 20-49 were more than three times as likely as older age groups to have reported losing cryptocurrency to a scammer."
Per TechTarget, cryptocurrency scams to look out for in 2023 include bitcoin investment schemes [scammers contacting investors claiming to be seasoned 'investment managers'] and rug pull schemes [scammers 'pumping up' a new project, non fungible token [NFT] or coin to get funding].
Meanwhile, charity scams include misuse of charity money, false expenses, and unauthorized fundraising
With 9.1 billion views, scams connected to 'charity' rank in second place. Scams in this sector can include the misuse of charity money, false expenses and unauthorised fundraising.
With 'Charity Fraud Awareness Week' recently taking place [October 2022], it was claimed "More than 50% of allegations of fraud received by the ACNC [Australian Charities and Not-for-profits Commission] relate to the conduct and activities of senior, entrusted members of the charity."
But the ACNC warns fraud can be committed by any person given some level of responsibility within a charity.
'Detox' scams rank third on the list of most discussed scams on TikTok
In third place are 'detox' scams with 6 billion TikTok video views. Detox scam is an umbrella term to include any product or food or drink that is pitched to 'cleanse your body.'
TikTok's 'internal shower trend' is a prime example. The drink combines chia seeds, lemon juice and water and is said to stimulate bowels and support detoxification - but many wellness experts suggest the drink should be avoided. 
Other top scams most discussed on TikTok: The results
Rank
Type of 'Scam'
Exact Phrase Searched on TikTok
Total TikTok Views
 
 
1
Crypto
Crypto scam
21,400,000,000
21.4B
 
2
Charity
Charity scam
9,100,000,000
9.1B
 
3
Detox
Detox scam
6,000,000,000
6B
 
4
Coronavirus
Covid vaccine scam
3,100,000,000
3.1B
 
5
Bottled water
Water bottle scam
1,800,000,000
1.8B
 
6
Concert ticket
Ticket scam concert
1,100,000,000
1.1B
 
7
Auction 
Auction scams
1,000,000,000
1B
 
8
Repair
Repair shop scams
527,500,000
527.5M
 
9
Credit 
Credit scores are a scam
478,500,000
478.5M
 
10
Pyramid scheme
Pyramid scheme scam
250,100,000
250.1M
 
11
Parking
Car parking scams
233,500,000
233.5M
 
12
Job offer
Scam job offer
148,300,000
148.3M
 
13
Small business 
Small business scams
145,400,000
145.4M
 
14
Energy bills
Energy bill scam
123,800,000
123.8M
 
15
Textbooks
Textbook scam
90,800,000
90.8M
 
16
Login 
Login scam
82,800,000
82.8M
 
17
Multi-level marketing
Multi-level marketing scam
57,500,000
57.5M
 
18
Diamonds
Diamonds are a scam
48,900,000
48.9M
 
19
Wedding 
Wedding scam
34,300,000
34.3M
 
20
Postal
Postal scam texts
30,000,000
30M
 
21
Romance
Romance scams
27,700,000
27.7M
 
22
Online shopping
Scammed online shopping
27,100,000
27.1M
 
23
Diet
Diets are a scam
17,800,000
17.8M
 
24
Health insurance
Free health insurance scam
17,500,000
17.5M
 
25
Holiday
Holiday scams
9,500,000
9.5M
 
26
Competition
Lucky day competitions scam
7,500,000
7.5M
 
27
Government
UK gov scam
7,300,000
7.3M
 
28
Lunch break
30 minute lunch break scam
4,400,000
4.4M
 
29
Lottery
Lottery scam
2,800,000
2.8M
 
30
Funeral
Funeral donation scam
1,100,000
1.1M

 

 
 
 
Nicholas Crouch, spokesperson for Scams.info, said:
"Across the media, a rise in scams is being reported and we can see from TikTok analysis that many people [many young people - taking into account TikTok's demographic, with Exploding Topics reporting 47.4% of TikTok users are under 30] are falling victim to - or are concerned about - the scams that may affect them.
This can include anything from concert ticket scams, a huge bone of contention as popular music acts like Taylor Swift launch new tour dates, to competition scams, where many people are promised dream prizes such as property or cars in exchange for personal details or money.
It's important to stay alert to potential scams/scammers - always take the time to stop and think before proceeding and never feel too embarrassed to question something if it doesn't feel or look right."