Build vs Buy? The Best eCommerce Solution for Your B2B Business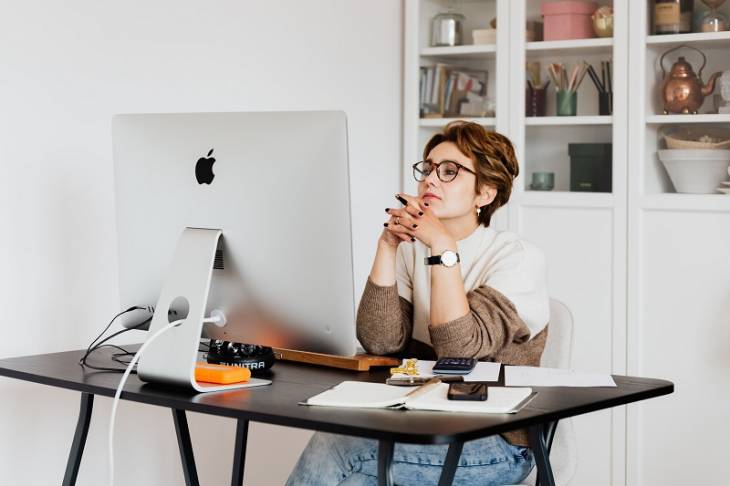 Every B2B eCommerce business is different in nature, thus not every eCommerce solution available in the market is suitable for all.
Before choosing a B2B eCommerce Platform for your B2B eCommerce store, it's essential to determine if a solution built from scratch is capable of fulfilling your unique B2B business needs or you should go for an off-the-shelf solution to save time.
Also make sure to look out for alternatives.
Today, we'll walk you through two options that you need to consider before choosing an eCommerce platform for your business:- Vendor-based solutions and Custom built eCommerce solutions.
We'll also discuss the pros and cons in detail and at the end we'll discuss how you can get the best of both worlds.
eCommerce solutions: Vendor-based vs Custom-built site
Vendor-based solutions
Choosing a suitable vendor-based B2B eCommerce solution may seem pretty overwhelming. But don't worry – it's not as complicated as it seems if you know what your business needs are.
The major benefit of choosing a ready-made eCommerce solution from a reputable software vendor or provider is that they take care of the platform totally. You don't have to worry about updating the platform with the features that are necessary for your business to succeed.
Development experts consider the whole platform so you don't have to worry about a single thing. Vendor-based solutions or off-the-shelf-products can facilitate you in building a full-fledged functional eCommerce store without hiring any designer, coders or makrter.
If you're looking for a quick and noteworthy solution, a vendor-based solution is the right option for you. This is because building a custom eCommerce website calls for a lot of effort and time, which most eCommerce merchants generally don't have.
However, off-the-shelf solutions are only suitable for simple and easy business models. Before choosing one determine, your current and future business needs.
We suggest you research properly and carefully and determine whether the chosen option is capable of supporting your business in future.
Once you're done with your research, start reaching out to vendors to  find the right vendor-based solution for your eCommerce business.
Custom-built eCommerce solution
Large or small marketplaces, businesses, and retailers who have narrowed their targeted audiences may find plenty of B2C eCommerce platforms that offer advanced B2B add-ons. However, many of them are still not able to meet standards and fulfill exact business needs.
Tempering and modifying those ready-made eCommerce solutions through customizations, plugins, and integrations is often very challenging. Thus, making a custom eCommerce solution from scratch to cater to your exact needs is better and relatively more cost-effective.
Established businesses and organizations usually want full control and freedom over the web development process and they oftentimes prefer to build a platform that they truy own. When your business requirements are highly specialized and unique, then we recommend you set off on this route to develop a functional and precise B2B eCommerce store.
Start off by determining your options. Next perform proper research, decide on your budget (include the maintenance cost), staffing, and enhancements.
Finally, before settling on your custom-build solution, check out what off-the-rack products are offering. Find out the customization options, features, and integrations offered and see if any of them meets your needs. If not, go ahead with your custom-build solution.
Vendor-based vs Custom-built eCommerce solutions : Advantages and disadvantages
Every eCommerce solution comes with its own set of advantages and disadvantages. Businesses and organizations generally look for maximum freedom and control in development, design, flexibility, customization and scalability of their eCommerce store.
To pick the right solution for you yon need to know the ins and outs, pros and cons of choosing a vendor-based solution.
Pros and cons of choosing a vendor-based solution
First and for all, vendor-based solutions mainly focus on offering business-focused solutions. They strive to offer a platform that is capable of fulfilling customer-expectations. Some of them even offer business-specific features, and they constantly put in efforts to improve the solution and optimize it accordingly.
Secondly, choosing a vendor-based solution frees you from taking care of security and privacy issues. Vendors themselves look after security certificates, audits, payment processing and many more. If you get stuck anywhere or start facing technical issues, you can reach out to them and the customer service representatives will assist you accordingly.
On the other hand, and perhaps the main downside of choosing a vendor-based solution, there will always be a middleman. Your vendor will always have some control over your eCommerce store. You also don't control the price, features, and authority of the vendor.
Moreover, if you ever need some additional features to fulfill your business needs, say, you require additional plugins, add-ons, or integrations, these extra features can cost you a lot more. It might break your budget and mean you'll be paying more than you anticipated. 
Pros and cons of custom-based eCommerce solution
When you opt for a custom-based eCommerce solution to build your site from scratch, it gives you full freedom and control over every aspect of your online store. You can do as much alterations and modifications as you desire. There is no limitation or restriction imposed on you. Also, you can easily add/remove features per your business needs.
Secondly, by creating a solution from scratch, you also retain full ownership and complete rights to your platform. There will be no need to accept any license or guidelines.
Moreover, with a custom-based eCommerce solution, there will also be no middleman. This means you can directly interact and be in contact with your customers.
However, a downside of building a custom eCommerce platform from scratch is that it calls for a lot of extra effort and planning.
First, you need to step into the market yourself and conduct proper and thorough research. Next, you will often have to hire a team of developers, website designers, marketers, and quality assurance team for building and testing your site.
Moreover, all your systems must be integrated properly to seamlessly work with your system eCommerce. That means you'll probably also need to hire some IT staff who can maintain your site once it goes live.
Also, you may have to hire a team of technical writers, support engineers, and risk analysts just to ensure your ecommerce platform and business runs smoothly.
Which option do we recommend?
If your business needs are pretty standard and not very unique in nature, we'd suggest you choose a vendor-based solution. This is because it calls for less efforts and resources.
However, if your business needs are quite distinctive, then we suggest you build a custom eCommerce platform from scratch to accommodate all your business requirements.
Good luck.