Where I'm Investing My Money This Summer: deVere Group CEO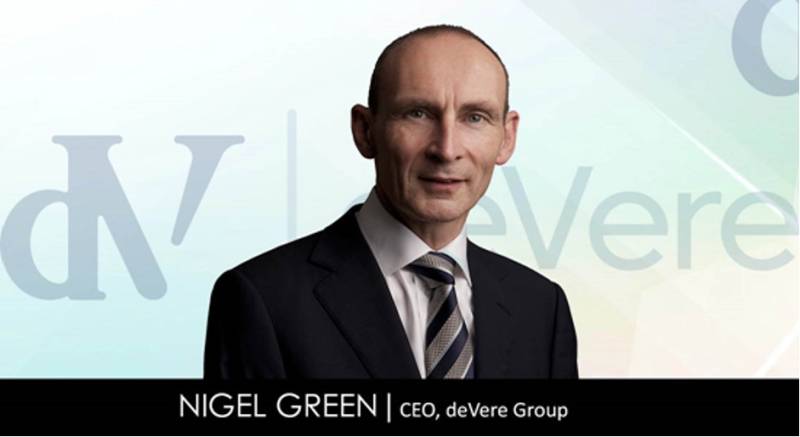 Savvy investors around the world are using the 'summer markets' period to consider rebalancing their portfolios.
Speaking in a social media post, the CEO and founder of deVere Group, one of the world's largestindependent financial advisory organizations, said this summer he's investing in three key areas.
Nigel Green, deVere Group's CEO and founder, specifically, said he is increasing his investment exposure to semiconductors, energy, and Bitcoin.
He explains:
"Many investors reduce their market activity during this summer, which leads to lower trading volumes and less liquidity, and this in turn traditionally creates price inefficiencies and increased volatility.

"When used effectively and efficiently, volatility can be an extremely powerful investment tool as you can enhance your portfolios with high quality assets at lower entry points.

"This year the volatility could be heighted following a wave of central bank decisions last week which could suggest new era for monetary policy is on its way."
1. Semiconductors are the building blocks of modern tech
According to Green, semiconductors are the building blocks of modern tech, powering a wide range of devices and applications, including smartphones, computers, automotive electronics, data centres, artificial intelligence (AI), Internet of Things (IoT) devices, and much more.
Nigel Green explains:
"As the world becomes ever-more digitalized and interconnected, the demand for semiconductor components will grow exponentially. In addition, due to the growing need for them, there's a global race by governments for more advanced semiconductors and quicker and more resilient supply chains.

As such, there will be a raft of substantial support packages to the industry."
2. Energy largely ignored and prices are lower than other sectors
The second area which the deVere CEO is actively increasing exposure to this summer is energy.
Green says:
"Investors are largely ignoring energy and prices are lower than almost any other sector – so already a huge advantage. 

"I'm piling in now as I believe that as interest rates peak and the global economy turns a corner, which could be within a year or so, demand for energy will soar."
3. Bitcoin is one of the best performing asset classes of the decade
Bitcoin, the world's largest cryptocurrency, is the third major asset class of interest for Nigel Green currently.
"Not only does Bitcoin remain one of the best performing asset classes of the decade, I believe its performance will strengthen.

Both institutional and retail investors are increasingly seeing the value of a digital, global, borderless and tamper-proof currency and store of value.

This trend will increase as adoption picks up further and as confidence grows again in the global economy."
The deVere CEO stresses the importance of diversification. 
"While these three asset classes are catching my eye, my main focus is always diversification. 

"There remains one clear way for investors to maximise returns relative to risk: the time-honoured practice of portfolio diversification.

"A considered mix of asset classes, sectors, regions and currencies offers protection from market shocks. A good fund manager will help investors capitalise on the opportunities that volatility brings and sidestep potential risks as and when they are presented."
He concludes:
"The investment adage 'Sell in May and go away', is a myth. 

"The so-called 'Summer Swoon' is an important period for investors who are serious about building wealth for the long-term."