The Right Learning Management System (LMS) Can Accelerate Your Business Success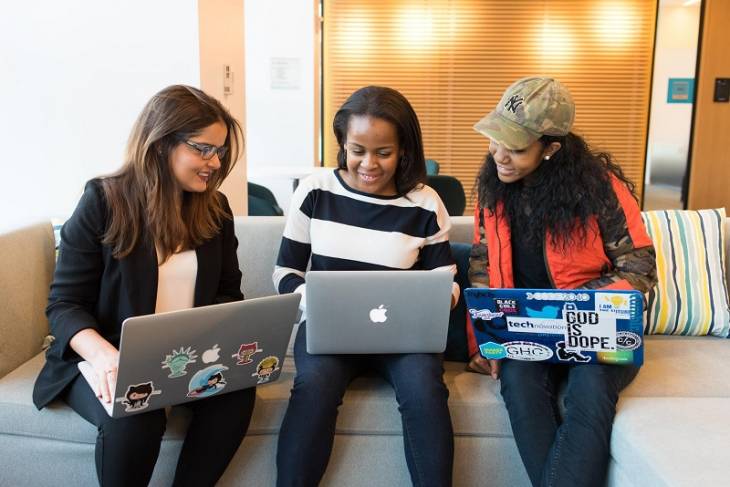 In a fast-changing world where new technology is unveiled every other day, companies need to keep up with the changes and help their workers and employees do the same. Shortages of skills is a major impediment to businesses executing their strategies and succeeding.
One of the best ways to ensure everyone in your company, small business or startup is well trained and stays engaged in their own roles and professional development is to have solid workplace learning and development (L&D) programs in place.
Workplace learning and development programs empower people to gain new skills, improve and develop existing skills sets, and grow professionally. L&D opportunities also influence seven of 10 employees to stay with a company, according to a 2015 Benchmark report.
Another long-term study commissioned by Middlesex University for Work Based Learning found that out of a sample of 4,300 workers, more than half (74%) felt that they weren't achieving their full potential at work due to lack of development opportunities.
All of this is to show that corporate training is essential for any business that intends to accelerate business performance by having a skilled workforce that is loyal to the company.
Power your company's L&D programs with Learning Management Systems
Learning Management Systems (LMSs) are software applications that are used for administration, tracking, documentation, reporting, and delivery of training programs, educational courses, or learning and development programs.
Over the years, LMSs have revolutionized the e-learning paradigm, enabling more effective and convenient online learning and development environments. They have increased ease of use, accessibility and convenience, both for learners as well as the instructors.
However, with the plethora of LMS software options available today, you are spoiled for choice and may have to do thorough research on the LMS features you would want to leverage for your business' specific Learning and development (L&D) objectives.
Before opting for any LMS, analyze what's the long-term business objective you want to achieve, who are your target users, what's the purpose of the LMS, whether you would be leveraging it for employee onboarding processes or in complimenting the on-the-job training processes. That will go a long way in helping you identify the right LMS for your needs.
Best features of Learning Management Systems
When picking a Learning Management System, decide whether you want to go for a self-hosted LMS or a cloud-based learning management system.
Once that's done, there are some other essential features you must also look into to ensure you get the best system and value for your money.
Here are some of the must-have LMS features to look for so that you deliver high quality learning and development that ensures your business thrives and succeeds:
User-friendly and Intuitive UI
User Interface (UI) is one of the most crucial features of an LMS that can make or break it. It is essentially the window that is mostly leveraged by learners and instructors in the process of knowledge delivery and assimilation.
Past research and user acceptance studies have revealed that unintuitive and complicated navigation features of an LMS are the major reasons approximately 44% of organizations were thinking of replacing the LMS.
Thus, while deciding on the LMS, make sure the user interface is easy to learn and use for your target user base. Otherwise, you might not garner the desired productivity and efficiency you would want to achieve.
Integration Capabilities
With technology reaching its tentacles into every aspect of business function, organizations now find they have custom, dedicated software and applications for the various business tasks like accounting, marketing, human resources management, and so on.
Because an LMS is basically the software system or suite of web applications that is used to impart the requisite L & D opportunities for, say, existing and new employees of an organization, cohesion among the LMS and other business apps is essential.
Therefore, your LMS should be able to easily integrate with other necessary business applications, like talent management, workforce management, human resource information system (HRIS), ERP, and CRM systems of the organization.
Content Management and Compliance
Content management capability, though a basic LMS feature, is highly crucial. Before opting for any LMS, ensure that the proposed LMS software adheres to the latest international standards of e-learning.
Most LMSs offer the capability to create new content as well as upload existing content into the LMS platform, irrespective of the content format; it might be a video tutorial or a live webinar.
Mobile-responsive Feature
For over a decade or so, mobile devices have been the go-to gadgets for practically anything and everything, be it online shopping, ordering medicines online, and browsing for information or e-reading.
With the surge in mobile usage, make sure the LMS you are planning to leverage is available as mobile apps and not to forget is responsive across the various mobile devices such as iPhones, iPads and tablets.
With the tech-savvy generation preferring to consume information on-the-go, your LMS can't be restricted only to desktop usage.
Security
While the rise of IoT technologies and other cyber innovations are bringing in many benefits and advantages, they also pose severe threats as well in terms of security. Data security is therefore one of the most important LMS features you should look out for.
Make sure the sign-on feature of the proposed learning management system is secure enough to meet your organization-wide security requirements. Verify the user authorization levels and who can access what data, among other things to avoid cyber threats like data breaches and identity thefts.
Reporting and Analytics
This is another crucial LMS features that is a key differentiator between the conventional methods of learning and e-learning. With an LMS in place, organizations can measure the real-time performance and progress of course and learners with an insight-driven approach.
Conclusion
There is a myriad of other important features LMSs offer, so be sure to check them out against your specific needs. The right workplace learning and development (L&D) programs coupled with the right LMS will surely accelerate your business' success.
And in case you are looking for a recommendation of the best Learning Management System options, explore the cloud-based LMS solution by Alpha Learn.