How Brands Are Using Videos to Increase Awareness & Visibility Online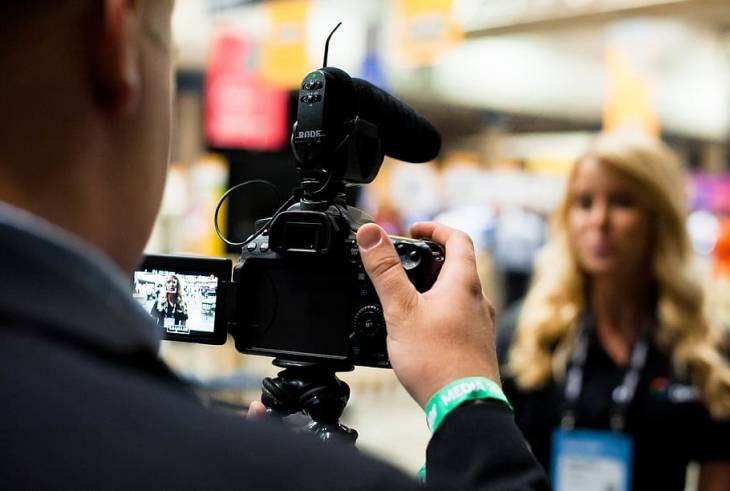 Videos generally offer more chances than most other types of content to create engaging and innovative promotions.
In online searches, video content often ranks much higher than other content, which means more people are exposed to your video than, say, written content.
Moreover, people love to share interesting videos and clips with each other, which can easily and rapidly be shared across all social channels and go viral.
Whether you make short hilarious videos or strategically beneficial corporate video productions, video allows you to not only develop evergreen content that converts viewers, but also allows your brand to remain relevant long after the video was released.
However, ensuring your videos standout from others can be a challenge. In fact, brand awareness through content marketing is one of the biggest challenges for companies these days.
However, businesses can expand their audience reach, increase customer interaction, and expand their influence and brand awareness by implementing targeted video marketing.
Implement Targeted Video Marketing
Savvy brands are winning big online with targeted video marketing by focusing on the top video platforms right now, including YouTube, Facebook, and Instagram.
Here's what you should keep in mind about the top ways brands are increasing their visibility and brand awareness through video marketing:
Create YouTube Videos
With approximately 1.86 billion YouTube users worldwide in 2021, YouTube is an indispensable medium for brand promotions and engagement.
Some essential tips to follow to increase your brand's visibility by posting videos on the video-sharing site – the biggest online video platform worldwide – include:
Create truly valuable content for your audience. Study YouTube-specific keywords to inform what types of videos viewers want to see and which topics they are interested.
Pay attention to your unique selling point (USP) as you make your brand videos. This allows you to make clear what makes you unique and why audiences should invest in your company. Including your USP into your videos can help to distinguish you from your competition by giving distinctive information that wins over viewers.
Before you even start creating videos, develop and understand your brand's voice. This will ensure your videos are consistent and strengthen your brand perception.
Establish a positive relationship with subscribers and users. Interacting with users gives you another way of sharing more about your brand and what your brand can offer.
Post Videos on Facebook
Facebook provides users and brands unprecedented access to each other. Brands are using this with great success to promote their business and interact with audiences.
According to some statistics, around 500 million (half a BILLION!) people watch Facebook videos every day. The best-performing videos are up to 15 seconds long.
Effective Facebook videos strive to get users' attention as quickly as possible. Hence, you want to really be interesting and engaging right off the bat in your Facebook videos.
Top ways brands are boosting engagement and brand visibility with Facebook videos include:
Deliver your message as quickly as possible as users browse or click away quickly. The average attention span is now around eight seconds.
Try short videos. Shorter videos tend to transmit messages more successfully. Facebook recommends a length of 5-15 seconds for videos.
Facebook also encourages video announcements that are 15 seconds or shorter for standalone advertising in the news feed.
Pro Tip: If a brand was included in the first three seconds, consumers are more likely to remember which brand produced the video.
Don't Forget Instagram Videos
Instagram videos can appear in the newsfeed and stories and can be utilized to drive huge web traffic and generate leads and high-conversion.
A study by Mention found that videos actually received more engagement than other types of Instagram media.
If you're ready to implement Instagram video marketing to enhance your brand awareness and optimize your impact, then some proven tips you can use to accomplish that:
When using video marketing in the feed, remember that the most emphasis should be placed on creating relationships as far as possible. While you can publish product videos that are promoted, note that content focusing on the audience is vital.
When using Instagram stories videos, divide a single video into several segments and use it in small consumable portions to make a cohesive tale.
To make users emotionally invested in your content and desire to see more, try incorporating storytelling as well.
Target cold audiences with high-value videos that introduce your brand and product. The quality of your videos matters a lot.
Instagram video advertisements can also be used to deliver beneficial content from your website and enhance your content marketing plan and strategies.
As you can now deduce, videos are still very effective for customer acquisition and building awareness. You should make the most of them.