When Should You Hire a Personal Injury Attorney?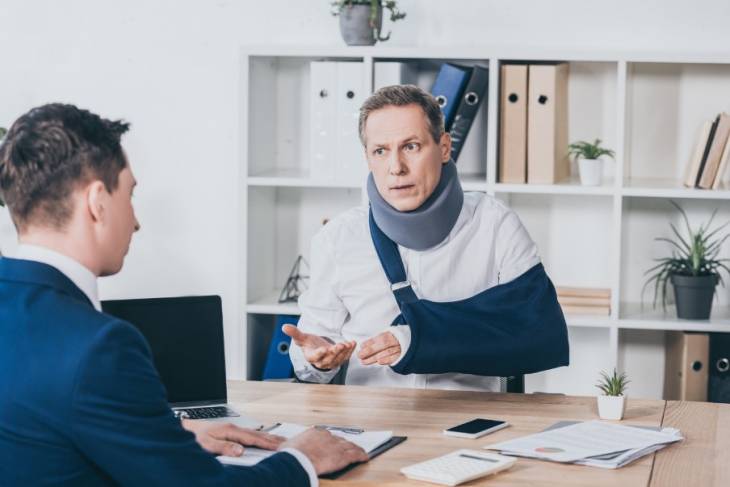 Accidents can happen anywhere to anyone. Sometimes people are involved in accidents that were not their fault, resulting in physical and or mental injuries as well as pain, discomfort, and property losses.
In the event that you or a loved one is involved in an accident that was not your own fault, you may wonder whether you should hire a personal injury attorney, and if doing so is worth it.
The answer on whether you should hire a personal injury attorney or not depends on several factors, which will determine if hiring a lawyer is the right course of action for you. 
Factors that Determine If You Should Hire a Personal Injury Lawyer
Here is a quick breakdown of when you should probably hire a personal injury attorney and when you should not:
1. In a Car Accident
If you or a loved one have suffered significant injuries after a motor vehicle accident, you may need to engage a personal injury attorney. 
If the other motorist was at fault and is refusing to cooperate with your insurance company, that's your cue that you need to seek help from an attorney. 
2. In a Slip or Fall Accident
If you've suffered a slip and fall accident, you may be wondering whether to make a personal injury claim. Often, it may not be necessary in a minor slip and fall with minimal damages. 
Everyone has tripped, slipped, and fallen down at some point in their life. These falls are unusually chalked up to not paying attention, not being careful, or simply being clumsy.
However, if a slip and fall results in major injuries, the fall or slip happens because of a hazard of one kind or another on someone else's property, or it results in serious damages to property, you should probably hire a personal injury lawyer as soon as possible after your accident.
Insurance companies will often try to lowball you on your personal injury settlement, and that's where an experienced personal injury attorney can help you get the full amount you deserve. The sooner you hire the lawyer, the sooner they can begin gathering evidence and building your case.
So, if you've been injured in a significant slip and fall accident, contact a personal injury attorney promptly. Don't wait too long to contact your lawyer.
3. In a Work-Related Accident
If you have been injured in a work-related accident, the decision to hire an attorney should depend on a number of factors, including the severity of your injuries, the number of damages you are claiming, and whether or not your employer has workers' compensation insurance.
If your injuries are severe and you are unable to return to work, or if you are claiming a large number of damages, it is generally advisable to hire personal injury attorney to help you with your claim. They will investigate your case and determine whether or not you have a valid claim. 
If you do have a valid claim, your personal injury attorney will be able to negotiate with the insurance company on your behalf and help you get the compensation you deserve.
4. In a Dog Bite Accident
If the dog bite was severe and resulted in serious injuries, you should hire an attorney to help you recover compensation for your medical bills, lost wages, and pain and suffering. 
Even if the attack was not severe, if the dog's owner was negligent in preventing the attack, you may still be able to recover damages.
Each state has different laws regarding dog bites, so it is important to consult with an experienced personal injury attorney who is familiar with the laws in your state. 
5. In a Fire Accident
The United States Occupational Safety and Health Administration (OSHA) reports that fires caused by explosions produce more than 5,000 burn injuries every year in the workplace.
The most prevalent injuries in fire accidents aside from burns include falls, slips, jumps, and overexertion. In addition to these injuries, the respiratory system can be damaged, with possible airway obstruction, respiratory failure, and respiratory arrest. 
Because fire accidents are pretty serious whether at home or work, and can leave physical and psychological scars that last for years, it is advisable to contact a personal injury attorney to access your case and determine the best way forward when making compensation claims.
Your lawyer will walk with you throughout valid claims when dealing with the different professionals that may be involved after a fire accident, including the landlord, property owner, insurance adjuster, fire restoration company, and even law enforcement personnel.
Conclusion
If you have suffered very minimal personal injuries and the accident was fairly minor, you probably won't need to make a personal injury claim or hire a personal injury attorney. 
However, if you've been seriously injured or the accident was severe, a personal injury attorney can be a major asset. They can help you navigate the legal system, fight for fair compensation, and deal with insurance companies. You can refer to this site for more on how an attorney can help.
And if you're unsure whether or not you should hire a personal injury attorney in your specific accident incident, remember you can always schedule a free consultation with one.