8 Essential Types of Software Every Business Needs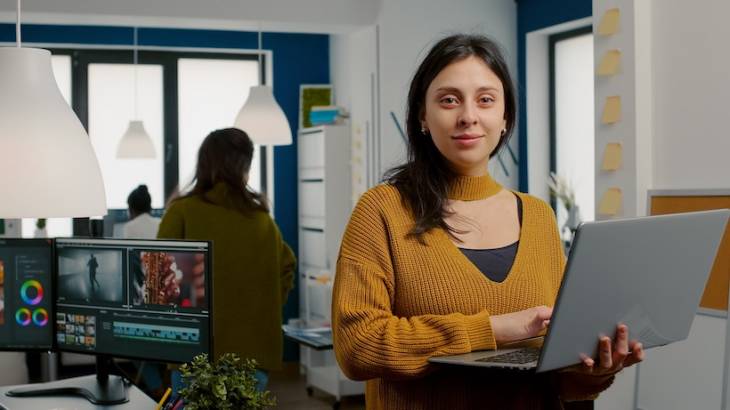 Running a business can be quite challenging, from managing staff to marketing the business and nurturing customers. Most successful businesses are however aware that there are a range of beneficial software solutions that can ease most of the challenges businesses face and also address many different business and organizational needs.
The ability to manage various aspects of a businesses in a very systematic manner is perhaps the best benefit of using software to organize and optimize your workflow. The key here, nevertheless, is to find the right software solution or tool for your business and particular needs.
Industry-specific requirements must be considered when choosing software for business. Your company's products and services will also have a significant impact on your software requirements.
With all things considered, crucial software tools can make small business management easier and more effective, allowing for automated workflows, improved staff efficiency, enhanced business communication, better understanding of business operations and data, and much more.
Top Software Every Business Should Be Using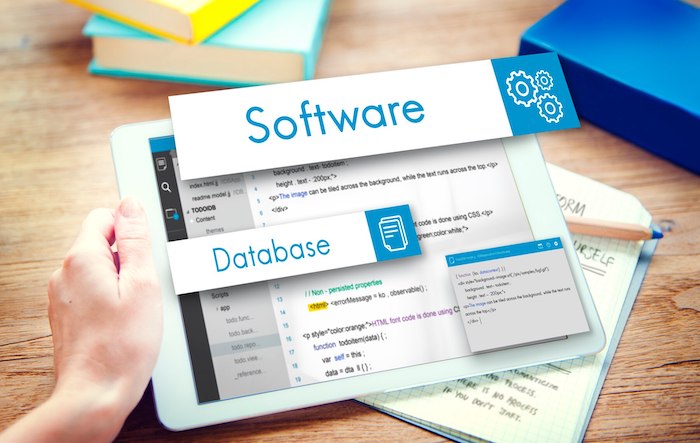 To help you have a clearer picture of the value of business software and also help you operate your business more smartly, here's a list of essential software every business today can benefit from using.
1. Accounting software
Managing a company's finances is quite complex, especially when it comes to tracking transactions, auditing, and interpreting all kinds of financial reports. 
All organizations, regardless of size, must maintain adequate financial records — costs, savings, revenue, tax, and so on to stay on track and comply with regulatory guidelines. As a result, proper accounting and invoicing are critical to a company's success.
By allowing for monitoring real-time business performance by tracking real-time expenses and revenue, effective accounting software helps ensure or improve on business profitability.
2. Social Media Management and Monitoring Software
Social media presence is vital to modern business as it enables businesses to reach a wider audience and differentiate among competitors.
Social media monitoring entails tracking hashtags, keywords, and highly targeted mentions to stay up-to-date and updated about your audience and industry. Marketers and businesses can use social media management software tools to organize and schedule posts and updates in advance.
Those brands thatwant to stay on top of social media and market trends can get invaluable insights ;and data about their audience and competitors using social media monitoring software.
3. GRC Software
Businesses employ governance, risk, and compliance (GRC) software to help them stay on top of risks and meet all compliance requirements, effectively controlling and monitoring numerous business processes and documentation through an integrated and unified approach.
Businesses can automate their compliance programs with the use of GRC software solutions, which can be useful in eliminating human errors and other vulnerabilities that might otherwise pose a risk to the business. GRC software also offer a variety of tools to assist businesses of all sizes in identifying and addressing risks, maintaining compliance, and optimizing management.
As well as helping you to stay compliant with existing regulations, GRC software solutions also help to ensure that your business is prepared well into the future as you update business processes and policies. GRC platforms are effectively used by operations teams within a business to protect the company's integrity and avoid instances such as lawsuits, investigations, and injuries.
4. Project Management Software
Having access to the best project management software is a significant logistical asset for your business. With this type of software, businesses can organize complex projects by splitting them into specific task segments while still maintaining a comprehensive look at the entire project.
For any business, a competent and well-managed strategy for providing clients with the certainty that their project will be delivered on time and in a professional way is necessary. That is where project management software come in to help.
An project management software suite can help to manage people, projects, and everything in between. Organizations can eliminate complexity and simplify resource management with the documentation and organisation provided by these types of software services.
5. Service Management Software
It is imperative that a software solution enhances customer experience to save clients' time, while also addressing their concerns in an orderly fashion.
Every interaction that a business has with its customers, whether that is a transaction, or a customer service call can be enhanced by customer relationship management software.
Client relationship management software is significant as it gathers, integrates, and maintains all your customer data. This way you can track customer interactions, behavior, and share this information with colleagues to inform your strategies and help your business grow.
6. File Backup and Recovery Software
A sudden hardware failure, user error, malicious software infection, or any number of other causes can result in loss of important business data which can be detrimental to the business. Fortunately, data loss can be prevented with a reliable backup and recovery software tool.
File backup and recovery software solutions help businesses to create backups of their important data and recover it when needed and in instances of any loss. This software ensures all critical data is securely stored, easily accessible, and readily available when you need it.
7. Email Management/Marketing Software
Emails that are not opened and responded to can cost your business dearly. And with floods of email messages in our inboxes ;seemingly growing by the day, you may find yourself struggling to keep up and unable to organize and manage your inbox properly.
In that case, businesses and enterprises can take advantage of email marketing software to not only effectively manage their inbox, but also effective market and reach people via email. Using email marketing software, you can easily organize and send emails to large groups of people, whether they are acquisition emails, retention emails, or even promotional emails. 
In other words, having an efficient email marketing management software can greatly help businesses enhance their digital and email marketing campaigns.
8. Communication Software
It is crucial that communication in any business be streamlined throughout all departments, locations, customers, and employees to facilitate adequate exchange of information and data. 
With communication software, businesses can conduct various communications effectively, including private and group messaging, public chat tools, as well as collaborate with other department seamlessly. You can even access reports at any time using a centralized database. 
A number of communication software platforms also allow users to integrate various other business software applications so that, besides internal communication, you also get additional capabilities such as see what the onsite or remote team is working on in real-time.
Overall, communication will always be a crucial element of any organization, no matter what industry you're in. Choosing the right software to enhance this crucial aspect of business communication flow can significantly enhance your bottom line and drive success.