What You Should Know About App Monetization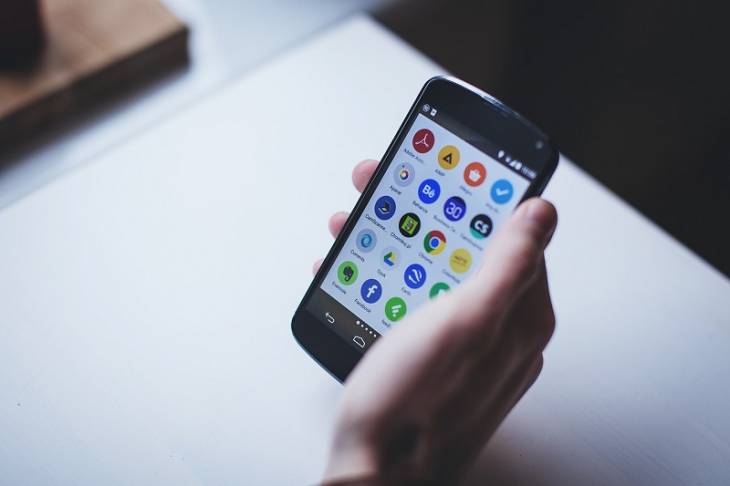 Did you know that mobile applications account for more than half (57%) of digital media usage? Among these, studies show that smartphone applications alone account for over half of the time spent on digital media.
With more and more people using mobile applications and the mobile app industry so widespread and ripe with prospects, why not use it to grow your business? This is precisely what app monetization can help you with.
App monetization has become quite an important digital revenue stream for businesses. But what exactly is app monetization and what makes it so useful? What benefits does app monetization offer business owners?
The value of App Monetization
App monetization essentially refers to the various methods businesses can leverage to make money and earn profits through their respective mobile applications without charging upfront for it. It has become quite an important digital revenue stream for businesses, helping to cover the costs that allow for users to get apps free at the point of installation.  
According to recent reports, more than 93% of iOS apps and 96% of Android apps are available for free. That means that the majority of brands are overwhelmingly using various app monetization strategies to allow for free app downloads.
Of course, marketing is still a crucial factor for the success of mobile applications. By extension, marketing is also crucial for the success of app monetization.
With App store marketplaces like Google Play and Apple's App Store brimming with thousands of apps, paid marketing can be a great way to scale up downloads and the distribution of your business applications.
What's more, developers are now more proactive in creating marketing strategies for brands, even though users can still buy apps (pay-to-download) from app marketplaces.  
App monetization has enabled businesses to reach a broader customer base and broader prospective clients across the world in a more intuitive way.
With app monetization strategies like in-app ads and in-app purchases and subscription options, brands and businesses have found a way to earn revenue and keep the lights on.
Here are some of the benefits of app monetization you can leverage in your business:
Boost Engagement and Subscription Rates
In general, free apps often get more downloads than paid apps. So, offering free app downloads with in-app monetization policies can be an excellent long-term strategy.
Revenue generation opportunities increase with more app downloads, owing to economies of scale, where a business benefits more from the size of its operation and audience. For example, it's cheaper and efficient to serve 200 customers at a restaurant than one.
Moreover, the more that active users download your app, the more engagement you get. That can translate to more interest in your business, brand offerings, and increased conversions.
Also, free apps using an in-app subscription monetization model have a great scope for more paid subscriptions and better rates.
As more users download and use your app, your app monetization like subscriptions, gated content, or ads can generate more revenue compared to an initial, one-off app fee.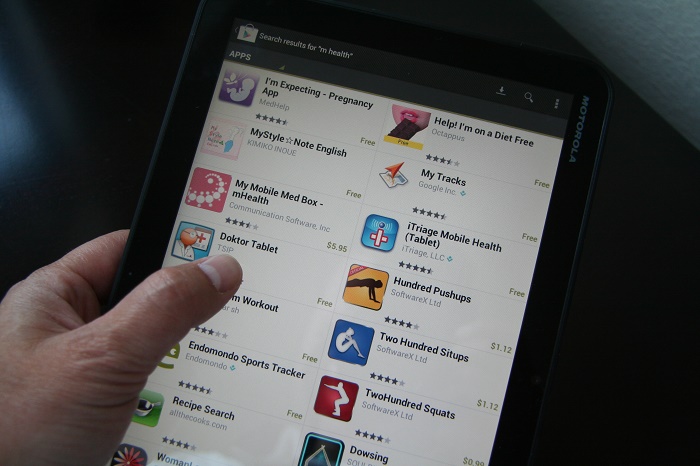 Free and paid mobile apps on Android Tablet. Photo: Intel Free Press / Wikimedia
Attract More Users and Leads
At the start of a business or launch of an app, one of the best app monetization techniques, which can attract considerably more users, is free mobile app downloads with in-app purchases.  
In-app purchases can come in various forms, such as unlocking a premium feature in a productivity app, extra or personal workout training in a fitness app, rewards and new user levels in a gaming app, and more.
Because this app monetization strategy is relatively low risk, if you are in the early stages of developing your business it can be an almost effortless way to gain momentum and a good reputation in the market by offering your initial users access to premium content, features, products, and services.
Draw Helpful Insights from User Data Analysis
In-app advertising is a monetization method that is much favored by business owners and marketing strategists, for good reasons too.  
Compared to subscription, in-app purchases, virtual currencies, and other mobile app monetization models, in-app advertising allows you to monetize your app in a true digital sense with banner or link ads, while providing useful user data and analytics.
With reputable in-app mobile advertising networks like AdMob by Google, InMobi, Media.net, Facebook, RichAds, and Smaato, you can collect revealing user-focused data about your mobile users' preferences, engagement behavior, location, and more.
You can then use this data to fine-tune your ad strategy to display more relevant and targeted in-app mobile ads and earn better revenue through the app as well as your business. Ultimately, it's a win-win situation for both you and the customers.
In conclusion, with more than 1.8 million applications available for download in Apple's App Store and around 2.5 million through Google Play, choosing the right app monetization model for your business app can drive immense value and revenue to sustain your business' long-term growth and success.

You might also like...