Create a Luxury, Spa-Like Bath Experience to Relax and Stimulate Your Senses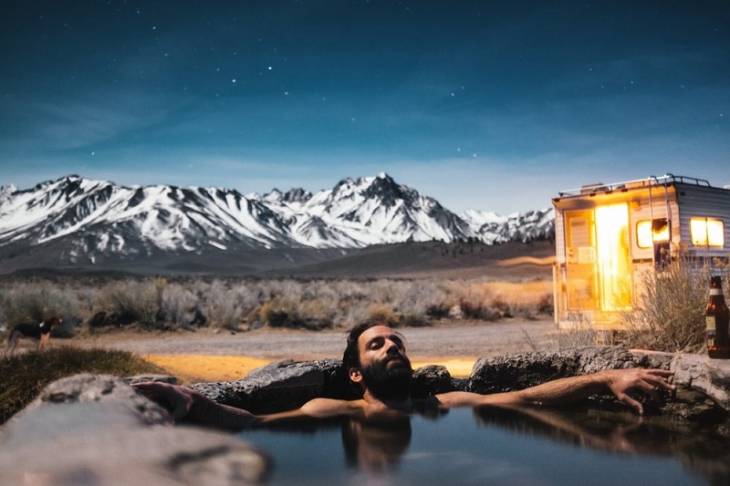 There is nothing as fulfilling and soothing as being fully immersed in a hot steaming bath after a long day. It feels like heaven to have a perfect bath where you can relax and cleanse your body and mind. If you're stressed out, tired or anxious, the perfect bath can be your answer.
A perfect bath has the ability to relax your muscles and create an atmosphere of comfort and peace. Research also shows that baths are not only great for unwinding and soaking away the stresses of the day, but they can also help in boosting your immune system and alleviating skin conditions like eczema and Atopic dermatitis.
One study cited by Mail Online showed that diabetics who spent just half an hour in a hot tub could reduce their blood sugar levels by around 13%, as the heat dilated their blood vessels, blood-flow improved and the body made better use of its insulin, the hormone that converts blood sugar into energy.
Another study cited by the same source, showed that 10 minutes in a warm bath improved cardiovascular health in elderly men and women, helping them to cope better in exercise tests and reducing pain. And the good news is that it is no longer a pipe dream or fanciful hope to have the luxury bath of your dreams.
There is a wide assortment of new-age luxury bathtubs available to choose from you can use to create a spa-like bath experience of your ultimate dreams. Many of these modern luxury baths are fully equipped with the latest technology and accessories to provide you with a lavish spa-like bath in the comfort of your own home.
Soothing Luxury Bath Experience at Home
If you feel you deserve the most relaxing and luxurious bath you can get, here are top tips you can use to create the ultimate spa-like bath experience for yourself in the comfort of your own home, and reap all the health benefits of a nice soothing bath that come with it.
1. Choose the Right Bathtub for You
You need a bathtub that has enough capacity to immerse you completely in as much water as possible. There are exquisite freestanding tubs that provide enough room for a nice deep soak.
You can even bath with your partner, friend, or other person.
The corner tubs come with a spaciously shaped design that can easily fit two people, with strategically placed tub spouts that don't hinder the comfort of the bathers.
Image: Camp28601/ Wikipedia.
2. Select Your Massage Preference
One of the ways to relieve stress is through the use of hydrotherapy, an alternative occupational therapy that involves the use of water for pain relief and treatment. It relieves both pain and performs other treatments.
Lately, technology has been incorporated into various bathtubs, which provide a soothing massage to bathers as part of hydrotherapy.
For example, jetted or whirlpool tub provide deep total massage to bathers, while air baths produce champagne-like bubbles that caress one's body, giving you that comfy feel and relief.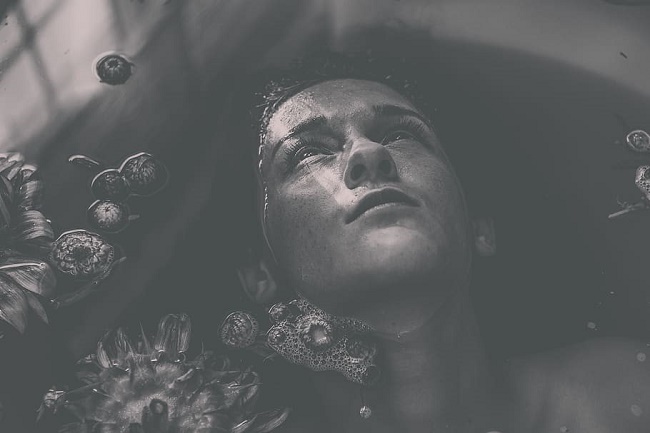 3. Use Scent Therapy
To enhance your bath experience, you can incorporate aromatherapy tech in your bathtub. Aromatherapy technology solutions range from portable scent diffusers to fragrant USB keys that enhance air quality while making your bath smell fresh. This can help to modify your mental state. 
There are various scents available that can be combined to match your mood or desired state of mind. For example, to have a calm mental state, the use of lavender and sandalwood is ideal. Peppermint and citrus help invigorate one's mind. You can select from vast scents available and combine them to suit your desire.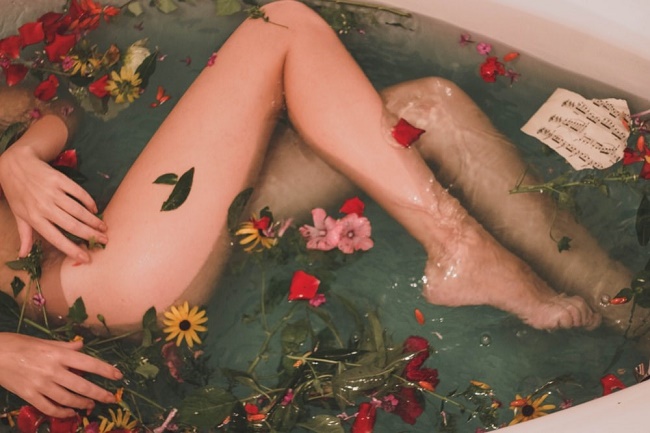 4. Colored Lights to Set the Mood
Light therapy, also known as chromatherapy, can be used to relieve body tension. There are bathtubs that come with this feature, which makes it comfortable to soak in the light.
With the push of a button, you can sit back and relax in your bubble bath, while you take in the soft ambient glow of the color of your choice.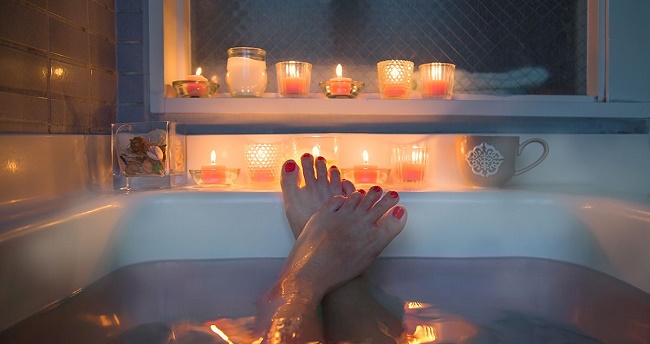 Image: YuriF / GettyImages
5. Use Sound Vibration to Ease the Stress
With the advancement in technology, it is now easy to feel vibrations.
With a single tap from your smart device, you can connect it to your bathtub and create water ripples that are in sync with the rhythm of your favorite songs, and fully stay relaxed.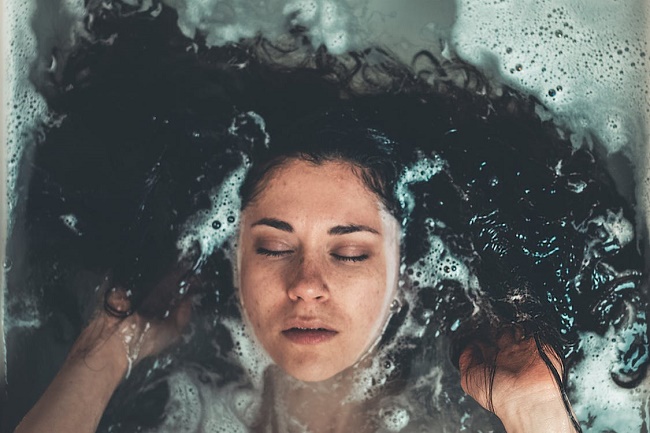 6. Customize the Temperature of Your Bath Water
With the installation of a tub heater, you can stay in a bathtub longer enough with constant water temperature, without having to refill the bathtub with water. This provides you long periods to soak your body and enjoy your bath.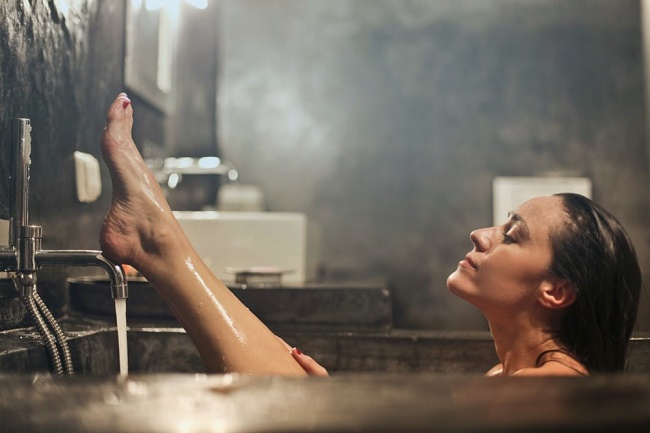 Conclusion
There are various bathtubs that provide all these listed features. To find out more about these baths and how to get them, do your research. Many of the baths are available to purchase online at affordable prices. Remember, there's nothing more relaxing than a long soak in a beautiful luxury bath full of bubbles and spa-like features.