Twitter Is Considering Adding a Paid Membership Option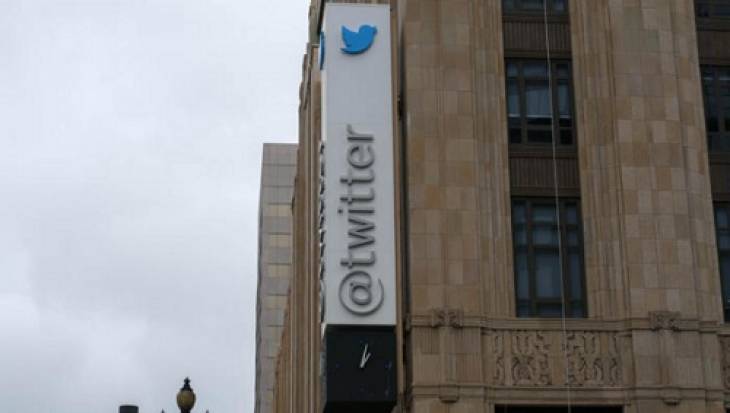 Twitter's headquarters in San Francisco.
After 11 years of free service, Twitter is considering adding a paid membership option to its services for businesses and power users. This emerged last week after it was revealed that the micro-blogging service has started surveying users about the idea.
Twitter Surveys Users about Paid Subscription Option
According to Twitter spokeswoman Brielle Villablanca, the social networking company is conducting the surveys to "assess the interest in a new, more enhanced version of Tweetdeck."
While that information might be reassuring to some, for others it raises the real possibility that Twitter is considering a paid version of its core service. But, Villablanca indicated that Twitter's core service would remain free. The premium features would only be contained within Tweetdeck, the company's social media dashboard app for professionals.
"We regularly conduct user research to gather feedback about people's Twitter experience and to better inform our product investment decisions," said Villablanca in a statement released on Thursday, "and we're exploring several ways to make Tweetdeck even more valuable for professionals."
Tweetdeck Advanced Features for Professionals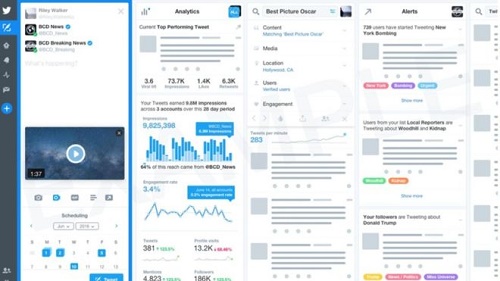 A mock-up of what a premium version of Twitter may look like.
Word of the survey surfaced online when Twitter users begun tweeting screen shots of what a premium version of Tweetdeck could look like.
One user, a journalist affiliated with the New York Times with the @andrewtavani handle, posted screenshots that the premium version could include "more powerful tools to help marketers, journalists, professionals, and others in our community find out what is happening in the world quicker."
The move by Twitter toward a monthly subscription model via its souped-up dashboard app for professionals could be seen as a scramble for more ways to generate revenue by targeting power users, including brands and news organizations. It comes in the wake of recent almost flat revenue growth by the micro-blogging site, and a lackluster increase in active users compared to other social networking peers like Facebook.
"This premium tool set will provide valuable viewing, posting, and signaling tools like alerts, trends and activity analysis, advanced analytics, and composing and posting tools all in one customizable dashboard," said the company in an email sent to selected users.
"It will be designed to make it easier than ever to keep up with multiple interests, grow your audience and see even more great content and information in real-time."
So far Twitter says it has received favorable feedback from survey respondents.
See Also: Twitter Will Pay You to Post Videos on Its Platform, Up to 70 Percent of Ad Revenue.
Image Credit: IDGNS