Top Tips for Creating a Writing Portfolio Website That Wins Clients for You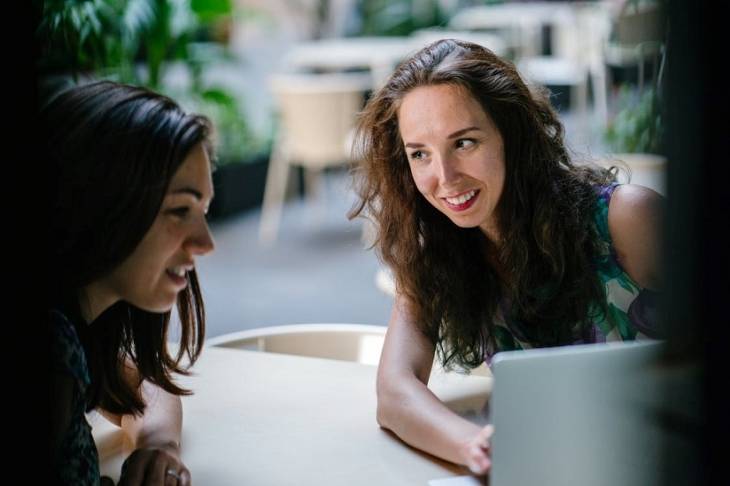 Need a way to showcase your best works online? Maybe you are looking for tips on how to make an effective portfolio website. Look no further because we've got answers for you.
A creator's best friend is a portfolio that includes his best works. It is a great tool for marketing yourself and your work. It can build your professional brand and help you get more business.
These days, there are many places and tools for building a website. But you'll need to do some key things in order to create an effective portfolio website that wins clients for you.
7 Tips for a Successful Online Portfolio
Here are some vital tips on creating a successful writing portfolio website.
Whichever website-building tool you use, these tips will set you on your way to proudly showcasing your best work and attracting more clients in no time.
1. Use Straightforward Simplicity
The idea of a portfolio is straightforward and so, your online writing portfolio should be as well. A common mistake in web design is creating a page that is too complex. This may result in a lot of issues that won't only frustrate you but also cause missed opportunities.
A very common problem in creating a complicated writing portfolio site is it will take up too much of your time. Too many features could make the site slow and cause guests to get lost. Remember that HR has many more people to consider and have little time to explore your website.
Use the complicated design idea for a personal website. A portfolio needs very simple navigation and fewer sections. Put your work on center-stage and let them do the talking.  
Look up great portfolio site examples online and take inspiration from a design that resonates with you. It's also smart to refer to site builders that help you design and create a comprehensive portfolio.
Take note that the best writing portfolio site is one that has intuitive navigation and quick loading times.
2. Select Quality Over Quantity
There's no doubt that you need to show a reasonable amount of your past work to impress guests. Still, it would be wise to put your best foot forward, as it were. Be selective when you decide on which of your written pieces will be at the front.
When you've written a ton of pieces, you don't need to put them all out there. As we said in our first point, HR managers have little time to look through them. Chances are they'll open a couple or three and decide from there.
Keep your writing portfolio site comprehensible by displaying enough of your written work. This will help you build a strong reputation as a writer. If you very much want to show them your other works, create an archive section.
3. Include Distinguishing Elements
You want your online writing portfolio to stand out. Doing this is easier said than done but with the right tools, you can do it. Your portfolio should showcase the best works and be memorable.
If you've gotten awards for your writing, mention them. Don't be afraid to show off distinctive factors like press mentions or awards. Recognition from others is something you should be proud of.
If you don't mind sharing it, you could include a sneak peek of how your writing process goes. You could add your personal or professional background, too. Adding a backstory to the portfolio could add depth to your portfolio and you.
If you have a blog, connect it with your portfolio. A blog with frequent updates will show you are an active writer even on your downtime and will add value to who you are. Note that your blog should not clutter your portfolio.
4. Keep Your Portfolio Website Fresh
Let your writing portfolio evolve with you. As you write more, don't forget about updating it. When you want to turn a new leaf, don't be afraid to revamp the site design or formatting.
If you create something better than your best, replace it. When you get other awards and recognition, make sure you add them in as well. Your portfolio should not be static like Wikipedia.
Many sites that help create portfolios will let you update yours on the regular. Some even help you create a better user experience and not only the user interface.
As a note, make sure quality control stays consistent during regular updates.
5. Illustrate with Striking High Resolution Images
When you create a writing portfolio online, you should not show visitors a big wall of text only. We know that human beings are visual creatures, and so include high resolution images. This tactic will help in making your portfolio more memorable.
Make sure you don't use typical stock images as they can lower the quality of your work. Don't use images that are too crazy either as they can distract from the written piece. Instead, choose high quality images that compliment and/or best illustrate your writing.
You may choose to commission a photographer or visual artist for cover images. This way, you can ask for specific tones or moods that will match the written piece. You want to make sure that HR from a niche company like SMI Composites will feel interested to hire or work with you for projects when they look through your online portfolio.
6. Let Them See Through Your Eyes
Personalize your page and show them your unique point of view. This is where creating a bio or background story helps you most. You want site visitors to understand and relate with you.
Write a short summary of how you came to develop your writing style. Talk about your inspirations or philosophical beliefs. What turning moments in your life are critical in developing your unique point of view?
About 21% of people look for creative thinking in candidates. An online portfolio site will be able to help you show that you've got those things and more. Show not only your creative side but also critical thinking skills in your portfolio.
7. Emphasize Return on Investment (ROI)
If you want to work for a creative agency, you need to show you can make an immediate impact. Your creativity and real-world value are major assets in this case. Show reviewers that you can give them good ROI and do it in a short amount of time.
To do this, add a brief explanation for each written piece. Get permission from your client and include their names. Add the given goals, the date completed, and any positive results.
Conclusion
Online portfolios have many benefits other than showcasing your work. They are a gateway to building a great career and connecting with employers. So, create one and start showcasing your best works today. Put your best foot forward by applying these tips. You'll see great results.