How I Earn Over $100,000 a Year As a Freelance Writer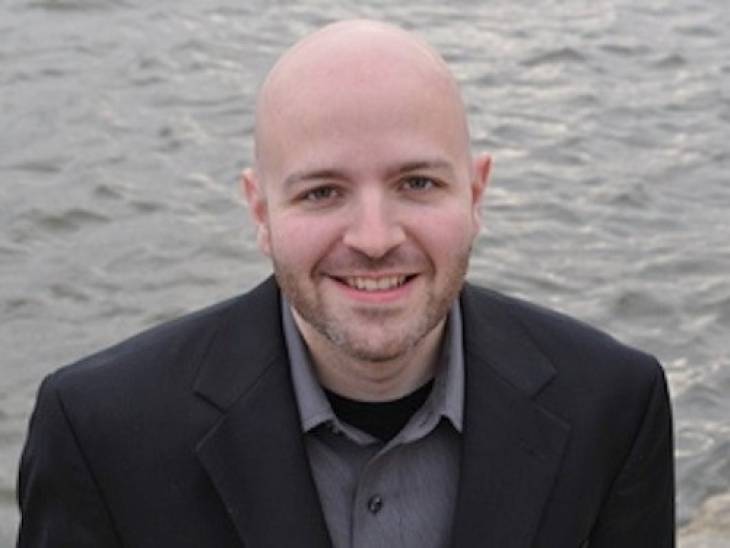 Danny Margulies is founder of FreelanceToWin.com.
Wouldn't it be great—to earn $100,000 or more each year as a freelance writer?
If you have dreamt of getting paid handsomely to write, but have had no idea where to start, Danny Margulies, founder of Freelance To Win, offers some handy tips that can help you get paid.
According to Danny, freelance writing is not only fun, but can also be highly profitable. He says he's made more than $100,000 a year on Upwork (formally Elance), and that it's much easier than you think to earn six figures freelancing.
Danny, who also teaches aspiring freelance writers how to succeed using Upwork, tells freelancers to start on that particular freelance marketplace.
"The key to getting started [freelancing] is knowing which jobs to look for, where to find them, and how to get them," he writes in an article for Business Insider. He goes on to share three key points that reveal how he, and many others, have managed to earn six figures freelancing online.
1. Turn to online freelance marketplaces like Upwork to find paying work.
Danny says 100% of his freelance work is done on Upwork. At Upwork, you can create an account for free, and start applying to jobs within minutes, even if you've never been paid to write before. There are literary thousands of entry level jobs listed on such freelance marketplaces at any given time.
If you can write an email, or a simple blog post, or even a one-paragraph product description, these are some of the many different types of jobs that clients pay good money for every day, he says. Freelance marketplaces like Upwork make finding paying work you'll enjoy doing easy.
2. Write customized samples that prove you can do the client's job.
"A lot of would-be freelance writers psych themselves out of starting because they don't have a portfolio of work to show potential clients," Danny contends. "But that's a big mistake."
"The truth is most clients don't care how much work you've done (or haven't done) in the past. They just want to see proof that you can do their job," he states. "And the best way to show them that proof is to write a customized sample that's very similar to the work they need."
For instance, Danny adds, if you want to apply for a job writing an article about the health benefits of coffee, you could write up a short sample article about a highly related topic — say, the health benefits of green tea — and submit that to the client to stand out and get hired.
"One of the reasons this works so well," explains Danny, "is that most of your competitors either won't show clients any work samples at all, or they'll show them something that's totally irrelevant. So putting in a bit of extra work to craft that perfect sample really pays off."
3. Submit simple proposals tailored to the client's specific needs.
Applying for a freelance writing job on Upwork is known as "submitting a proposal." All you need to do here is write a simple proposal. You don't need to do or say anything fancy, advices Danny. Just tailor your proposal to the client's specific needs, so it will do most of the selling for you, he says.
"The trick is to keep the focus off of yourself. Instead, put the spotlight on the writing sample you created in Step 2."
Be personable and friendly, keeping your proposal a few sentences long, he insists. Demonstrate that you've read the client's job description and, of course, don't forget to include your writing sample along with your proposal, concludes Danny.
Upwork itself offers handy tips on its blog for how to make money on the freelance marketplace, including:
Define your title. Creating a title for yourself on Upwork is extremely important because it can increase your perceived credibility and chances of getting hired. You can also build up your credibility by having a specialized portfolio that stands out, looking professional in your photo and communicating fully and clearly in your descriptions and bios.
Start small by doing 5-10 assignments of less than $50. This is often a good idea if you are entirely new to freelancing. Just make sure the assignments are given by clients with good feedback and who have spent a good amount of money on freelancers. Wow your clients and do a good job. Over-deliver and it'll help you build your own confidence and reputation, which enhances your future prospects.
Amp it up by going for bigger jobs. Larger assignments give you the opportunity to take on more jobs that are similar to (or different from) what you've done before so you can reach your earnings target on the marketplace. It's about being strategic and using your existing clients as springboards to get more (and better paying) work.
Challenges of finding worthwhile work on Upwork
As is often the case in many other professions, there are barriers that can potentially hinder your progress when starting out and prevent you getting paid well. Many freelancers have actually reported that their first few months on Upwork were a disaster. Copywriting expert Bob Bly once went so far as to call Elance (now Upwork) "the cesspool of freelance writing."
But, freelance web designer John Morris, who like Danny, also teaches other freelancers how to succeed freelancing online, notes that while he wasted a lot of time bidding on dead-end or low-payout jobs, working with horrible clients and making much less than he wanted, once he figured out how Upwork works and changed a few things about his approach, it made all the difference.
"Trust is the most important currency on Upwork, and every feature, algorithm and best practice is designed to increase the trust potential clients have in a) the freelancer they hire and b) as a result Upwork itself," Morris says.
It follows that succeeding on sites like Upwork and making six figures or more on the site is about setting standards on your profile, building up your portfolio and putting in the work to deliver quality work to your clients each time, and also not promising anything you can't deliver.
Good clients are smart. If your proposal sounds too good to be true, smart clients will sniff that out and it's a big turnoff. It can lead to rejection or no response from them. But, if you are credible, reliable and trustworthy, there is no ceiling as to how much you can make on Upwork. You can choose to work harder and earn $100k a year or more – if you want to.
"If I can do it — with no college education, no network and no previous experience — then you can, too. Just follow the steps I've laid out for you, keep it simple and have fun. You'll be on your way in no time," Danny says.   
See Also: Achieving Work Satisfaction: Why More Money Won't Make You Happier
Image Courtesy of Danny Margulies