The Best Camera Settings & Equipment Tips for Portrait Photography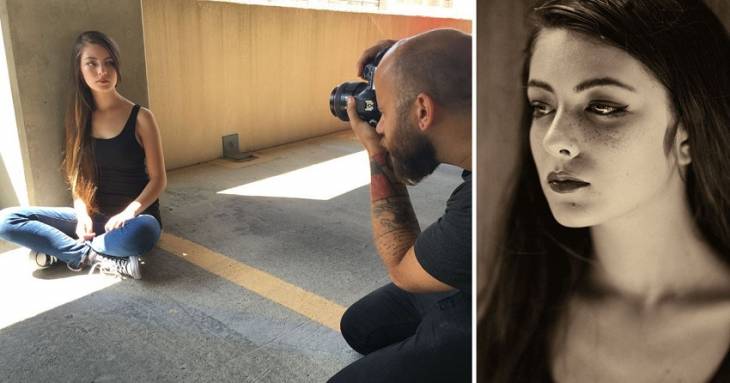 Portrait photography is among the most popular genres of photography and a fast growing photographer specialization. It is the type of photography that focuses on capturing the essence and personality of human subject(s) by utilizing effective lighting, backdrops, and poses.  
Apart from trying to identify the best location/background, find the right focus on the subject, and get the perfect pose, many professional and budding portrait photographers often wonder what are the best camera settings and equipment tips for shooting portraits.
Many sources only talk about camera settings and some only about the gear. In this article, we will cover both. We'll answer common questions such as "Which camera is best for portrait photography" and "Which lens is best for portrait photography?"
You may also want answers on basics like whether you should you use a tripod. I will try to cover as much as I can in a short and concise way, because lengthy articles are boring, right?
Let's dive in...
Which Camera Is Best for Portrait Photography?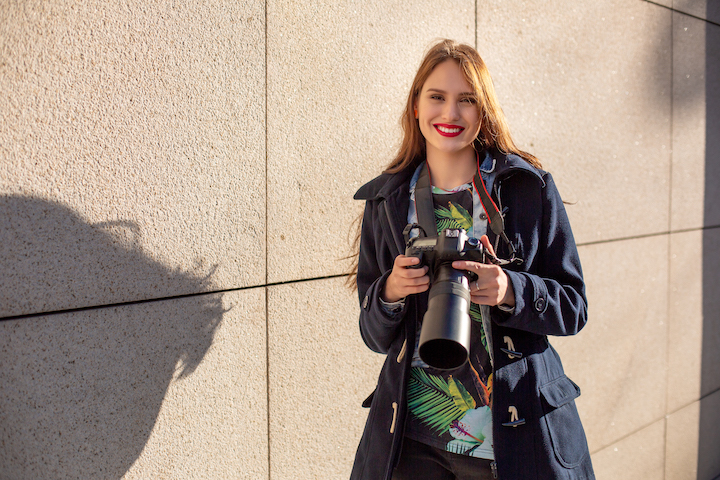 You should know which camera is right for your photography before exploring any camera settings and photography gear tips. Keep in mind that you can't use a camera for your portrait photography if it just captures landscape photos.
On the other hand, you may want to shoot, say, a politician or corporate headshot, and then immediately after completing that you may need to shoot a musician on stage at a concert. The lighting, environment, and settings in these two scenarios are totally different.
Since you most likely can't carry multiple cameras for different situations, you have to choose the middle spot or the sweet spot. You'll have to carry a camera that will suit almost every portrait session you may have and its environment.
I'll heighlight three cameras from three different companies that are generally recognized as the best for portrait photography if you tweak them with the right settings and photography gears. The choice cameras for portrait photography are: Nikon Z 7, Fujifilm X-T3, and Sony A7R IV.
Let's find out what those three best cameras for portrait photography offer:
1. Nikon Z 7
This is a high-quality mirrorless camera with a high-resolution and it's perfect for premium portraits on the go. This excellent compact system camera from Nikon is a perfect all-rounder that performs well in different scenarios.
On top of that, thanks to a variety of particularly impressive features, I'd recommend it for portraits. Firstly, the full-frame 45.7-megapixel sensor can create both sharp foregrounds and good scope for nicely blurred backgrounds, too.
Secondly, you can help ensure the main part of the topic is pin-sharp with Eye AF, which helps you to focus primarily on composition.
2. Fujifilm X-T3
This is one of the best APS-C mirrorless cameras you will find in the market. It is a very attractive camera. Its excellent combination of high-speed performance, more-than-capable imaging, and multimedia flexibility makes it a real pleasure to use.
The excellent collection of Fujifilm's X-series lenses for portrait lovers includes some real gems, while the CMOS sensor from X-Trans is good for the clarity and dynamic range.
3. Sony A7R IV
This is the best camera to capture portraits with very sharp details in it. If you are searching for the greatest detail possible, don't look further than the Sony A7R IV. It's the ideal option for those who like portraits with a stunning 61-megapixel sensor.
I am also a great fan of the Sony Eye AF feature, which recognizes not only the human eyes, but also the animal ones – perfect for all pet portraits too. The A7R IV's speed, autofocus, and durability can make you a better photographer.
Apart from these cameras, there are also many other cameras in the market that can shoot decent portraits. But to me, those are the best I've come across so far.
Of course, you need to tweak the cameras with the right settings and gears to get the best shot. Talking about photography gears, the main one is the lens.
So, let's talk about what lenses you should use for portrait photography?
Which Lenses Are Best For Portrait Photography?
Lenses are the first photography gear that you need to use or you won't be able to capture your desired portrait photo correctly. It is a must-have and must-get-it-right for any photographer. Choosing the right lens is very important.
You will generally find three types of camera lenses in the market: the telephoto lens, a mid-range prime lens, and a wide-angle lens. Picking the right one mostly depends on personal preferences and you should use the lens you are comfortable with nothing but less.
Telephoto lenses will help you to capture the classic portrait with the bokeh effect. 70-200mm/f2.8 is the perfect lens for this type of portrait photography. 50mm or 85mm lens will help you if you want your background to play a role in your portraits. To get a more dynamic and off-beat effect, a wide-angle lens is the perfect one.
If you don't have a budget yet to purchase any of these, you can always opt to rent camera lenses online at places like Lens Rental Philadelphia and start practicing your photography skills with correct equipment.
Now let's learn about the best camera settings and equipment tips for portrait photography.
Best Camera Settings for Portrait Photography
It's recommended you use your camera manually to monitor your exposure more creatively. It will definitely take a little longer to capture your photographs, but it will give a much better result than your phone.
There are a few compulsory camera settings that you need to do, to get what you want the final image to look.
Let's talk about those settings:
ISO
ISO is the first thing you need to take care of in your camera settings. It helps to get the right lighting and shadow to your image. If your image requires natural lighting, keep it low; or if you need more light, increase it according to your needs.

Image / Nikon usa
The lowest number for ISO is 100, but there are a few NIKON cameras that can go as low as 64. Set your ISO to the lowest to prevent additional noise, and you can get the grainy look by using higher ISO settings.
Aperture
The next setting is the aperture and it can help you to blur your image background or make it sharper. If you want your background to be out of focus keep your aperture to f/1.4. On the other hand, if you want your background to play a role in your image try higher the aperture.
Pro Tip: The sharpest point of a lens is usually 2 to 3 stops higher from the minimum aperture of your camera.
Shutter Speed
This is one of the most important elements of your image capturing sessions, and from the above two settings also. It locks the subject and guides us all to those bright, narrow images. It can also produce this wonderful movement blur, as is the case with images of wispy waterways.
A good photographer generally wants to showcase their subject first in the portrait images. To do that, we need to set the shutter speed of our lens to at least twice its focal length! That way it ensures that the subject is frozen or focused.
Basic Equipment Tips for Portrait Photography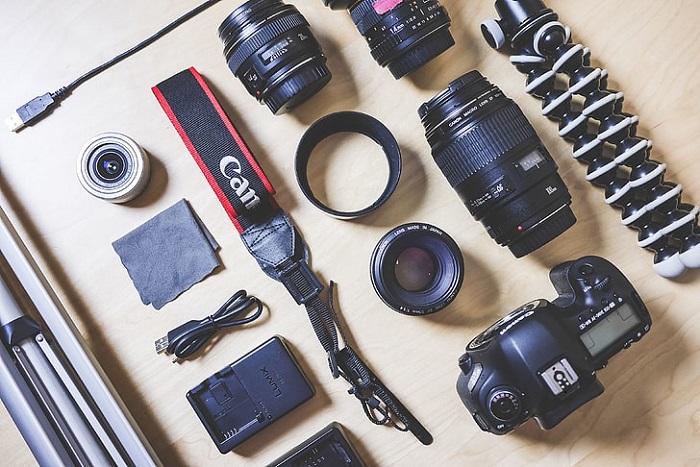 Apart from those camera setting tips, there are some basiic equipment tips you should also keep in mind in portrait photography:
If your hand shakes a lot, try using tripods. 
For lighting, always try to keep natural lighting on your subject.
If you want to make your portraits 100 percent flawless and perfect, you can do post-processing of your image. Portrait retouching service can help in this regard. 
Even if you are good at photo editing, I would still suggest you consider portrait retouching service as editing requires a lot of time, and if you give most of your time on image post-processing who will do the shooting, right?
Wrapping Up
I won't make this article any longer than it needs to be. But by following the settings and tips mentioned above, you will get better portraits than before. Use the information to improve your photography and become an excellent portrait photographer. 
Remember, if you want to free some time and go enjoy more shooting, you can always leave the post-processing to the professionals who do image editing and portrait retouching.