The Benefits of Running a Logo Contest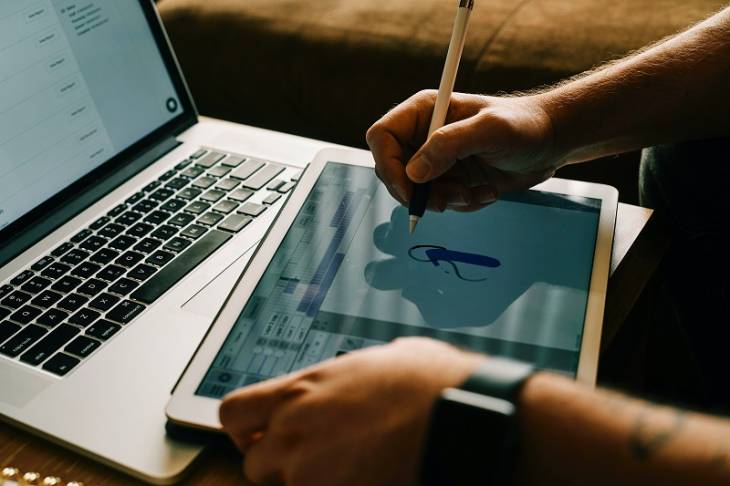 An important step when you're setting up a new business, or seeking greater visibility for an existing small business, is to create your company's logo. A logo helps to establish your brand identity and connects you to your clients.
The best way to come up with a new logo design, which is often overlooked, is running a logo contest. You will get numerous submissions from professional designers in your locality or even across the world and this will give you plenty of choices.  
A logo contest is seamless to run when you have the right online system for running the contest, with hundreds of designs to choose from, all within the budget that you set. For example, LogoMyWay is a good option for starting a logo contest. Even if you're not into logo contests, you can make your own logo using their online logo maker.
Once you've chosen your design from the options submitted by the designers, you can download high-quality vector files that can be used to print the logo on office stationery, business cards, banners, and merchandise like mugs, t-shirts, pens, and more.
13 Best Reasons to Run a Logo Contest
Let's now take a look at some of the benefits of running a logo design contest, and how it can help you come up with the best logo design for your business.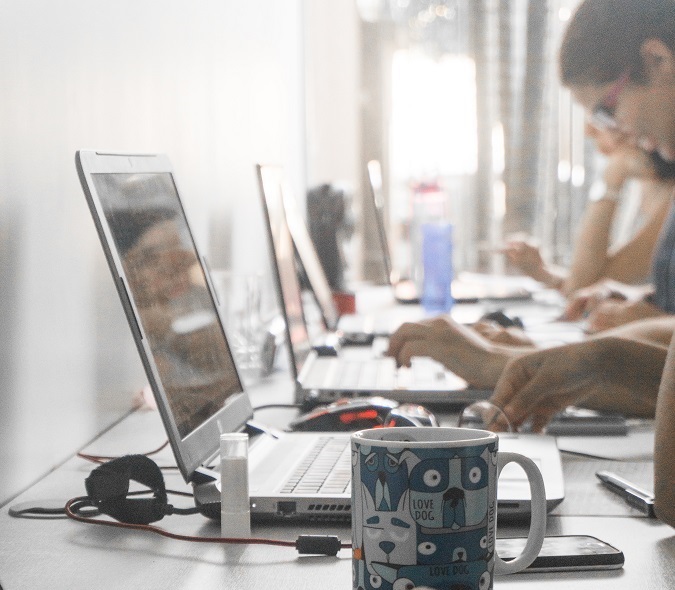 1. It Helps You Ultimately Find the Best Design
With the right online system and incentives, running an online logo contest is a quick and effective way of designing a logo for your business.
You can run it for only a few days to complete until you find the design you love. This makes it a better option than trying to design a logo on your own, or working with a design agency. Just make sure the rewards for the best creatives are worthwhile.
A logo contest gives you a wider range of design choices than working with a single designer, though you can involve a designer at a later stage to enhance the logo. Ultimately, this ensures you will get the best logo design for your business.
2. It Puts the Best Creative Minds to Work for You
As already mentioned, your logo is one of the most important ways in which you build your public brand. It reminds people of your business, what you do, and your values. It can be challenging to encapsulate these ideas in a simple, appealing and memorable logo design, and that's where a logo contest can help.
An online logo contest can generate hundreds of professional designs from creative artists around the world. Since they're competing with each other, they're motivated to produce their best ideas, and to make sure that their designs match your vision for your business. That means all those brilliant minds are working for you, which is great.
And you will still have the option to work on the design with a professional designer one-on-one at a later stage, if you like.
3. It Provides You a Wide Range of Logo Ideas and Perspectives
Because so many designers are working for you, you will get a wide range of logo designs, revealing a wide range of ideas and perspectives you might not even have thought about yourself. This gives you a much wider perspective and choice than if you were working with a single designer or even a design agency.
Each designer has a unique style and you will get design ideas that you may not have considered before, sparking more creativity in your business.
4. It's Cost-Effective for Your Budget
Running a logo contest can be a more cost-effective option than working with a single designer. You can specify your budget at the start of the process, and be confident that all the competing designers will abide by it.
5. It's Easy to Run a Logo Contest
An online logo contest is very easy to run on logo design contest websites. To get started, you fill out an online form with details about your business and your audience. The contest brief will also have some details about what you would like to see in your logo.
In a matter of hours, you'll begin to receive logos from professional designers around the world, and you can start narrowing down the choices and ranking them.
You should be warned, though, that this can be one of the most difficult stages of the contest. You may receive so many wonderful design ideas that it may be difficult to pick the best among them. But once you have made a short list of designs, you can pick the one that best matches your business and your vision.
When you have chosen the winning design, you can simply download your high-resolution vector files and begin using them right away.
The whole process can be completed in as little as two days, though you may want to wait for the full contest period to receive the maximum number of designs.
6. It's Easy to Provide Your Own Logo Ideas and Feedback to Designers
Throughout the duration of the contest, you have the ability to interact with the participating designers and provide them ideas and feedback.
In the contest brief, you can specify what you'd like the logo to look like, including the colors and fonts. You can also suggest themes, such as classic, contemporary, vintage, etc., and even attach sample images.
Once the designers send in their logos, you can rank the designs and provide feedback. You can also interact with all the designers and ask them to modify their designs to suit your needs.
This open communication process is beneficial for the designers too, because it enables them to fine-tune their work and learn for you, as well.
7.  Its Flexible and Allows You to Extend the Logo Contest as Needed
In case you don't find a design that you like in the first phase of the contest, you have the option to extend the contest until you get a design you can use.
8. It Gives You Access to Professional Help and Insights
When running a logo contest, you're not on your own. You can get professional help with the contest and also with the design. This is very useful, especially where you are not a design professional or are a newbie in logo design.
By running a contest, you'll work with seasoned professional designers to tweak or enhance the design you choose, and to adapt it to different uses. You will learn a thing or two interacting with different pro designers, no matter your skill and experience level.
9. It Guarantees You'll Get High Quality Logo Design Files Fast
Once you've chosen your design, you can download your high-resolution vector files right away. These can be used to print your logo anywhere you need to use it, from office stationery and business cards to signs and banners.
Your high-resolution vector files downloads can also be printed on souvenirs and merchandise including mugs, pens, t-shirts, bags, folders, diaries and more.
10. It Ensures You Get Proper Logo Copyright
You will have full legal copyright for your logo design. At the end of the contest you will get a contract that transfers copyright from the designer to you. This means that you will be the only one who is legally entitled to use that design.
11. There's No Risk with Money-back Guarantees
Most online logo contests offer you a money-back guarantee in case you don't receive a certain specified number of designs. So, there's no risk involved.
With hundreds of choices, you're sure to find a design that you'll love.
12. It's Often a Better Option Than Working with Design Agencies
When designing a logo, the alternatives to running a logo contest are to design it yourself using a logo maker, or to work as a designer or design agency.
Working with a design agency can be an expensive and time-consuming process. However, with a logo contest, you can set your budget and the entire process takes just a few days, from filling out the contest brief to downloading your logo files, ready to use.
When running a logo contest, you're essentially using the power of the internet to tap into the creative power of a worldwide community of artists. This greatly expands your reach in searching for the ideal logo design.
13. Logo Contests and Logo Makers are Fun
Last but not least, running a logo contest is fun. You can see designs coming in from different parts of the world, with all the different ways professional artists have taken your concept and turned it into logos.
It's also an educational process for everyone involved, as it makes you think about your business, its goals, and what messages you want to convey in new and exciting ways.
For all of these reasons, running a logo contest and using a logo maker is one of the best ways to come up with a logo for your business, especially if you need your logo fast and cost-effectively.
A logo contest will give you access to the best designs from professional artists around the world, allowing you to pick only the one that best represents your business.