The Benefits of Coolsculpting Procedures for Fat Reduction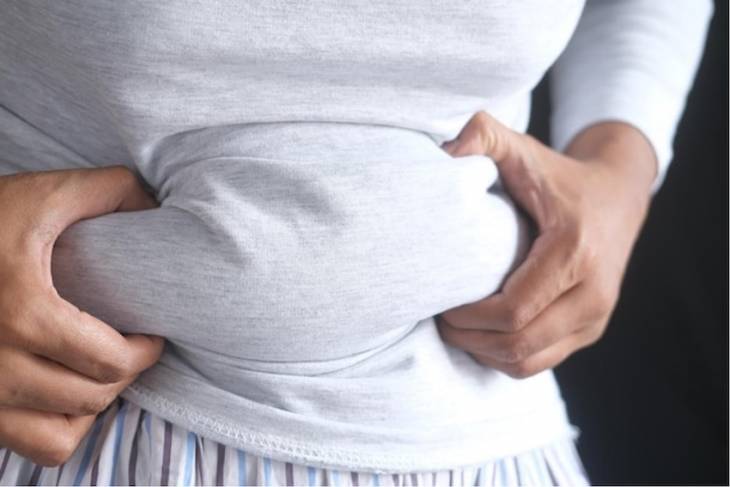 Many people struggle with weight issues and areas of rigid fat that refuse to slim down no matter how hard they diet or work out. Coolsculpting (also known as cryolipolysis) is a cosmetic treatment procedure that involves removing excess fat in stubborn areas to help such people get rid of body fat.
It is a non-invasive fat-freezing procedure that can aid in permanently removing fat in certain troublesome regions, such as the abdomen, flanks, thighs, bra fat and back fat.
Coolsculpting works by freezing fat cells, killing, and destroying those targeted fat cells. A gel patch and applicator will be applied to your skin during the procedure. The specified area will then get controlled cooling from the applicator.
While Coolsculpting is mostly safe and approved by the U.S Food and Drug Administration (FDA), you may experience a momentary numbing feeling as the process starts.
Some people also report other side-effects such as soreness at the site of Coolsculpting, while others report firmness, stinging, discoloration, itchiness, swelling, and bruising after the procedure.
However, in general, studies show that Coolsculpting is effective in reducing body fat. A 2015 study specifically found that Coolsculpting resulted in more fat reduction than ultrasound.
Coolsculpting Benefits for Fat Reduction and Body Contouring

Here're some of the benefits of Coolsculpting that might make it a viable option for you:
1. Quick, Non-invasive, and Safe Treatment
Coolsculpting is a non-invasive process, meaning that is excludes the use of needles, anesthesia, and surgery. Using controlled cooling, the procedure targets and freezes fat cells without causing damage to the skin or surrounding structures. 
There is no downtime during the cosmetic therapy, which can last as short as 45 minutes.
2. Very Few Side-Effects
As already mentioned, Coolsculpting may have few mild side-effects, but the procedure is largely safe with few adverse side-effects.
You may experience a pulling feeling as the device suctions fatty tissue during the procedure, as well as slight discomfort when the temperature drops, but that's about it. After the procedure, the professional will aggressively massage the treated area for two minutes to hasten fat cell apoptosis, which is comparable to the act of one's foot "waking up" after going to sleep.
After the treatment, you can also feel a brief numbness or tingling in the targeted area. All effects are minor and transient. The majority of people find this to be highly tolerable.
3. Fast Results 
You can achieve the desired results that look very natural in 4 to 12 weeks. In contrast, other fat-reduction procedures may take longer and may not even result in regular or even skin texture.
In Coolsculpting, only the fat cells are targeted and frozen during the process, so the results will appear smooth and organic. Additionally, it doesn't require downtime, so you can resume your regular day-to-day activities immediately.
For most people, the desired outcomes from taking the Coolsculpting treatment are visible after three months or so. However, you can typically see results in just four weeks.
4. Long-term Results
The body may not continually create new fat cells as a fully mature adult. But based on your weight and eating habits, the ones you already have now could get bigger or smaller.
Permanently destroying a portion of the fat cells through Coolsculpting provides a non-invasive method of reducing the overall amount of fat in your body.
The fat cells are permanently destroyed after being frozen and removed. This implies that you can keep enjoying your benefits for a long time.
However, it's important to note that destroying existing fat cells in your body does not completely prevent new fat cells from appearing, which is why maintaining a healthy lifestyle is vital to preserving the results of Coolsculpting
5. Increased Self-Confidence
With excess body fat eradicated, your will feel more confident and your self-esteem will be increased. You'll also look healthier and be able to show off y your skin and physique with pride.
After this procedure, you may finally be able to wear that cool outfit you've always desired.
In Conclusion
Coolsculpting s a clinically, FDA-approved non-surgical fat removal procedure that works by concentrating on and freezing fat cells, which are subsequently expelled from the body naturally.
Considering that it can be extremely challenging for some people to achieve a smooth, toned body contour by solely relying on exercise and food, Coolsculpting can also be a great option for toning your body and getting the physique of your dreams.
Coolsculpting is an effect and safe fat reduction and body contouring substitute for procedures like liposuction. Anyone who wants to eradicate localized pockets of fatty tissue that remain despite diet and exercise intervention is a good candidate for cryolipolysis procedures.