How the Right Inventory Platform Helps E-Commerce Entrepreneurs Succeed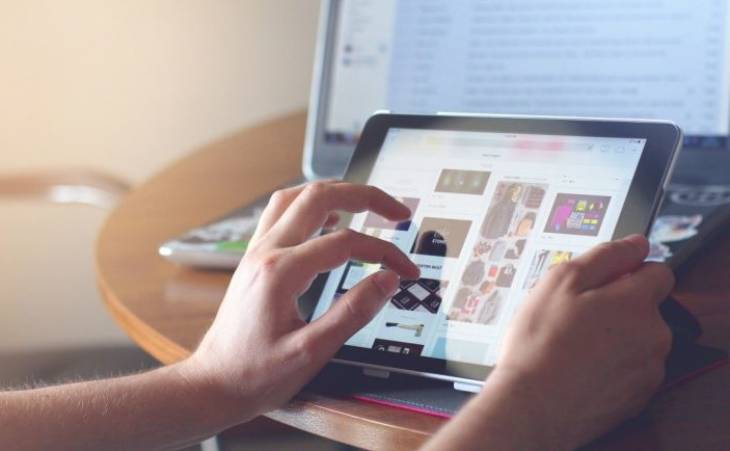 What fuels online sales success for businesses, among other things, is the right platform coupled with slick and innovative e-commerce integrations.
Whether it's a cradling e-commerce store or a multi-million dollar manufacturing firm, the right e-commerce platform makes the difference in increasing sales and setting your business up for success.
A platform like Shopify, for example, is one of the best solutions that e-commerce entrepreneurs can turn to when launching a new website. The power of this particular platform is such that even established giants are switching their outdated e-commerce framework for Shopify.
And why not?
Shopify Packs Nifty E-commerce Features
Shopify comes packed with some of the best features available in the market. 
We could go on and on with this list, but for now let's take a look at the three most important reasons that make Shopify the e-commerce platforms of choice.
Here are some of its top features:
I. Premium Interactive Themes.
Shopify offers several interactive and beautiful themes developed by professional web designers. Whether you are selling a hiking gear or a crucial BMW spare part, you can find a theme or more related to your industry very easily on Shopify.
When a user lands on your website the first thing that they notice is the design and feel of your store. This is why it is import to have a premium design and theme that retains users and pushes them to click that "Buy Now" button and purchase.
II. Ease of Use.
Using Shopify is as easy as a cakewalk—truly!
The website dashboard can make your life a breeze, with an orderly, easy to navigate layout. One feature leads to the other, making it a seamless, well-managed and advanced e-commerce builder anyone can use regardless of their technical skills.  
III. Superior Customer Support.
Shopify makes sure all customer queries are dealt with professionally and swiftly. They have a well-trained and adept team of customer support agents that provide round the clock customer support via live chat, email, and phone, so when you need support you can get it fast.
While all of these reasons sound interesting on the paper, the most important feature that makes Shopify what it is today is arguably its Inventory Management.
Best Feature Is Inventory Management
Let's dig a bit deeper.
Poorly managed inventory can be a store owner's worst nightmare. A well-managed inventory, however, comes with many benefits including:
Reduces the predicaments of all the paperwork.
Eliminates chances of losing money on slow moving products.
Boosts the productivity and efficiency by implementing gadgets such as barcode scanners.
Removes scope of error-ridden entries.
Ensures you don't over-manufacture or over-order products.
Now that we know how important inventory management is, let's take a peek at how Shopify can simplify the process for you.
Steps to Simplify Your Inventory Management
So, how do you effectively manage a product that comes in three different sizes and six funky colors? 
Well, Shopify's inventory management system is a great solution that helps you quickly and efficiently put everything in order.
How, you ask? Great question.
The steps for managing your inventory using Shopify are pretty straight forward actually:
1. Add and Organize Your Products.
The first step to managing your inventory is to set up and organize all products. That does not just mean assigning a stock keeping unit (SKU) or give your product name. It goes beyond that. The products should be classified and grouped together based on the material, category, sale, price, colors, and so on.
Shopify does it for you. It gives you the ability to organize and group your products under collections, so your store has a seamless feel and is easy to use. This process can also be automated as Shopify has the smart collections feature to sort products based on the vendor, price, and inventory level.
2. Add Barcodes/SKUs.
Depending on amount of products and the size of your inventory, assigning SKU codes or barcodes may be on your mind. Shopify allows you to assign current barcodes to the products. It also helps you generate new ones, if needed.
Barcodes and SKUs can help you track the product easily.
3. Track Inventory Levels.
Failing to track inventory levels can be a huge miss for any online business. Many store owners often run after their customers about a product that was out of stock but was ordered as there was no management going on behind the scenes. It burns time and causes inconvenience to the customers.
Bypass such situations with Shopify as it lets you track stock level, set up reminders to manufacture or order a product when it reaches a certain number in your inventory.
4. Monitor Inventory Sales.
Shopify offers insight into and gives you the ability to manage inventory systems. You can monitor and visualize the pace at which your inventory is progressing, so you can forecast sales, plan future orders, create marketing campaigns and design promotions based on the inventory numbers.
Also, Shopify offers a Professional plan to store owners who want to see a full report of sales by product along with the reports.
5. Extend Functionality with Apps.
Shopify has this super solid App store that make your e-commerce store really competitive by offering apps that offer additional functionality. These apps can help you sell across multiple channels, request product reviews and set up reminders.
And not just for retail stores, there are several apps like Katana that helps manufacturers to manage their inventories like a pro. Katana helps with managing the sales, manufacturing and purchasing with visual dashboards. Also, it plays a role in informing you about the stock availability and fulfillment status for every order and production process, so that you never miss a delivery deadline ever again.
Katana MRP software is built for all types of businesses. However, it suits small and growing business very well. The user experience and features this MRP system comes docked with can escalate the growth and success of almost any business.
Overall, using inventory management platforms like Shopify and integration apps like Katana can help you sort all those inventory to-dos that may otherwise rob you off a night's sleep.
If you have any more tips for staying afloat when it comes to inventory management, feel free to share with us.