5 Tips to Expand Your Business into New Markets Abroad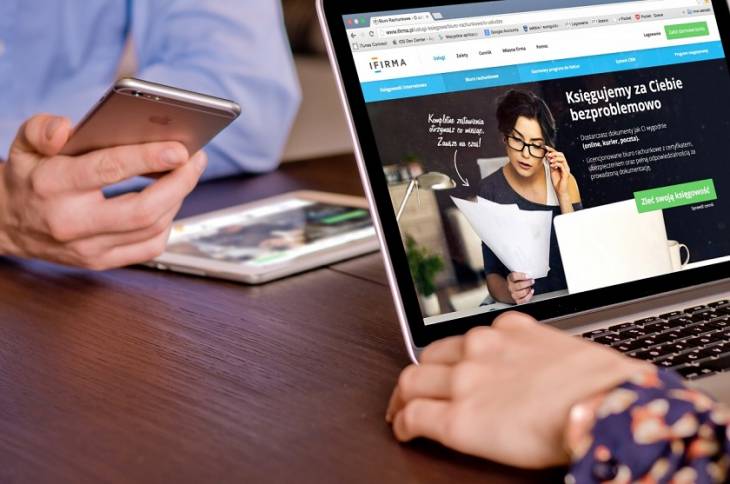 Many small business owners and creative entrepreneurs often think they can never expand beyond a certain level, believing their market is limited by local customers. This is increasingly being refuted as building a global company isn't as difficult as it used to be.
Small companies and independent creatives are now learning every day that there are gains to be made by crossing borders and making a significant presence in new markets abroad.
For most entrepreneurs that venture to cross borders, they happily say it's the best move they have ever made as they see their brand become more established globally and enjoy higher revenues that go with this achievement.  
Move Across Borders into New Markets Abroad
The first step to cross borders and expand your business internationally is to do some research so you get a clear impression of how your product is likely to be received in the markets you have earmarked abroad.
The second important move is to do a thorough website language translation and localisation. This adaptation will ensure your business website and products get firmly on the road to global localisation so you achieve subsequent increases in revenue gains.
If you are keen on getting your business on the globalisation road quickly and easily, there are some important steps you need to consider first.
Steps to Expand Your Business Internationally
Here are some basic things you need to do when expanding into new markets abroad and taking your business global.
1. Become familiar with your targeted market
This doesn't just mean finding out how well your product will be received by your targeted market, but also researching whether you have to adapt your marketing strategy to incorporate the cultural sensitivities and nuances of this potential customer base. This is a critical step that cannot be overemphasised.
2. Consider your competition
This can't be overlooked either if you're investing in new markets. You must consider if there is a need that has not yet been met by your likely competitors. Ask yourself if you have real capacity to fill this gap. Once you've identified that there is an unfilled need you can fill, then you can begin your march to enter and dominate the market.
3. Localize your business
These days, localisation makes up the most important component of any successful globalisation strategy. If you think you can market and gain customers abroad from just using your own language, you are wrong and likely to be unsuccessfully in your efforts.
To succeed in localizing your business abroad, you will need to translate your business website, all of its marketing materials, product manuals, warranty details, and so on into your potential customer's language. Every part of your company that's going to be part of promoting your visibility will need to be translated and localised in your targeted languages. Keep in mind one of the key factors for any successful marketing campaign that embeds localisation is ensuring the culture of your targeted customer is in the loop.  
A lot of marketing takes place on the internet and research shows that customers prefer reading about products in their own language.  This doesn't just mean word for word translations, but also a focus should be made on accounting for specific cultural characteristics of the potential buyer. This may entail using local phrases and terminology, and emphasising the cultural trends in the customer's locality.  
Some cultures may have a poor association with certain colours and symbols, for example. If you can identify even subtle issues like these, and translate and localize your website with a clear understanding of the differences that exist between different cultures, you will be more likely to succeed abroad and attract loyal customers.
4. Improve accuracy in translations
The accuracy of your translations is central to successful localisation of your business. Since you will likely market your products online and use mobile content as part of your global localisation strategy—this is one of the most effective ways to attract the biggest audience—all translations must be accurate.  Accurate translations enable the reader to get the information they are reading in their own language, which they trust the most.
Before you start to offer your products in the international marketplace, build up strong relationships and networks in the regions you expect to have the most contact. There is nothing better than someone in the local area overseas promoting your product to others after experiencing the product or service either by viewing or using it first-hand. This is feasible if you visit the area and introduce yourself in the local community.  
Try to get feedback from your new customer-base before your competitors creep up behind you. One way to do this is to always tell the truth about your product. Don't pull the wool over people's eyes, which is a fast way to lose customers and build up a bad reputation for yourself. Make sure you have a feedback section on your website to hear directly from your buyers and not through a third party or review sites.
5. Use both online and offline marketing strategies
Even though many customers today turn to the internet to glean information about products and services they wish to buy or own, not everyone prefers this method. So, you may find that printed advertising and product information is welcomed just as much by your new market abroad as digital information is back home.
Be sure to conduct your research in the local area to understand consumer preferences beforehand. This doesn't mean you have to restrict yourself to their preferences always as they may just take to some more novel advertising like videos and podcasts.
A Huge Market Awaits Out There – Go Get It!
You will be surprised at how much money you can make when you start your cross-border expansion. Consumers abroad are eager to spend. As long as you are ready for them and your business localization and translations efforts are up to par, customers abroad will quickly gain confidence in your products you'll be in a win-win situation.  
A key thing about an effective website translation and localisation campaign is that consumers prefer to buy products that they can read about in their own language. So if you have done this global localisation well it's unlikely you will be disappointed. In fact, you'll increase revenues and create a brand that everyone trusts.
Remember, don't let this new market across the border down by not responding to their complaints, refusing to replace defective products and having a slow and unreliable delivery method for getting services to the customers. Instead, treat them just like you would treat your own local market back home—with respect and professionalism.