5 Steps to Quit the Rat Race and Finally Start Freelancing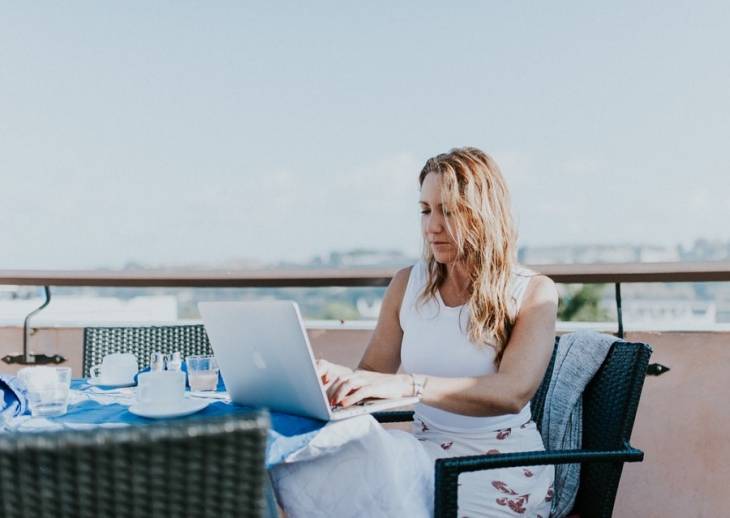 Are you sick and tired of waking up at the crack of dawn every morning, rushing out the door, and sitting in traffic, only to spend your days sitting at a desk doing a job you hate?
If you're feeling the monotony and stress of your job weighing down on you, you're not alone. More than half (51%) of Americans have claimed that they feel no real connection to their jobs. 
While the reason so many Americans dislike their jobs varies, one thing is for sure: a lot of people hate being tied down to a 9 to 5 schedule and to a boss they don't like. 
Perhaps this is why more and more people are ditching their 9 to 5 jobs and switching to freelancing.
More People Are Opting for Freelance Work
According to projections by the Freelancers Union and freelance platform Upwork, the number of U.S. freelancers hit 57.3 million in 2017, up from 53 million in 2014, and half (50.9%) of U.S. workers are now expected to be freelancing by 2027.
Freelancing may be a part-time or side gig for many people, but a growing number of skilled workers are making a living freelancing. This is a growth time for many freelancers. In 2023, freelancers are estimated to be the majority of the workforce.
If you have always wanted to cut loose from the rigid 9-5 workday structure and go freelance, now is a good time to do it. The future for freelancers looks bright.
But you can't just quit your job and claim that you're a freelancer. Becoming a full-time freelancer takes preparation, smart-hard work, and persistence. 
Where do you begin?
Guide to Ditch the 9-5 and Start Freelancing
Here's a quick guide on how to start freelancing so you can quit the rat race and be the boss of your own schedule once and for all!
1. Define Your Goals
First things first, you need to define your goals as a freelancer. Without clear, measurable goals in place, you're going to have a hard time getting to where you want to go. 
So, ask yourself:
Am I freelancing just to earn some extra side income?
Am I freelancing in hopes of it turning into a full-time career?
Am I seeing freelancing as a stepping stone to doing something else entirely?
Regardless of what your ultimate goal is, you need to make it abundantly clear. This clarity will help you set mini-goals along the way and will help you develop a plan to get to where you want. And then you need to stay committed to your goals.
2. Choose a Niche
News flash: if you try to market yourself as a jack of all trades freelancer who can do anything your client wants, you aren't going to make it very far. 
Why?
Think of it this way. You're planning your own wedding. Would you hire the same person to be your wedding planner, cake decorator, florist, and photographer? 
No! The same thing goes for freelancing- no one is going to hire you if you claim to be a writer, designer, photographer, and more. People want to hire someone who is an industry expert, not a jack of all trades. 
So, what type of niche should you choose? There are three elements of a great niche:
1. It's profitable
2. It's something you're passionate about
3. It's something you have knowledge in or you can learn about
With these elements in mind, let's take a look at some profitable freelancing niches:
Web design
Blogging
Photography
Baking
Translating
Editing
Website development
Accounting
Marketing
Personal assistant
Animation
Illustrating
Bookkeeping
Interior designing
Cloud computing (discover more about this service)
And many more! As you can see, not all freelancing work is creative. And, many of the things on this list you can learn. 
And, once you've chosen a niche, it can help to choose a sub-niche within that niche. For example, if the niche you choose is photography, you could go narrow it down even further by focusing on food photography or wedding photography. 
Also, keep in mind that your niche can evolve as your business evolves. So, while choosing a niche is important, don't get too stressed out over it. 
3. Figure Out Your Target Market
Once you've chosen a niche, it's time to figure out your target market. 
What is a target market, exactly? A target market is a particular group of consumers at which your products or services are aimed. In other words, they're the people you want to sell to and who are most likely to buy your products. 
For example, if you're a freelance blogger, your target might be tech startups. Or, if you're an interior designer, your target market might be high-income women living in coastal cities. 
Just like your niche, it's very important to define your target market early on. Defining your target market will set the tone for the samples you create, your price points, and your marketing campaigns.
4. Build a High-Quality Portfolio Website
Even if your freelance work has nothing to do with the digital world, you need to set up a high-quality portfolio website. 
Why is a portfolio website so important?
A portfolio website:
Allows you to display samples of your work that potential clients can browse through
Shows your clients you're a professional, and not just some hobbyist
Provides you with marketing opportunities to reach clients you wouldn't meet in person
Gives you the opportunity to display testimonials from previous clients and therefore build trust with future ones
In addition to displaying examples of your work, your portfolio website should include the following:
Services and pricing information
Contact information
Testimonials
Relevant skills and education
Updates about your work
A website will help establish you as a professional in your industry, so take the time to create one that you are really proud of. 
5. Pitch and Market Yourself Like Crazy
Once you have your website set up, it's time to get the word out about your business.
Start promoting yourself and your services on social media and relevant forums. Don't overlook guest posting and pitching articles on leading publications to get your name out there.
Even if you consider yourself a top expert in your niche, you're not going to get any clients if you don't take the time to market yourself. 
Here are some other different ways you can market yourself as a freelancer:
Send cold emails: Find clients in your target market and send them cold emails. Don't start by pushing your products and services in the first email. Instead, introduce yourself and get to know the potential client. If you feel like it may be a good fit after a few emails, then you can start pitching your services. 
Hand out business cards to everyone you know
Create a blog to establish yourself as an industry expert and boost your Google rankings
Create a social media presence: Open business accounts on Facebook, Instagram, Twitter, and YouTube. 
While marketing takes a lot of time, especially in the beginning, it's the best way to bring in high-paying, returning clients. 
Conclusion
As you can see, starting a freelancing business isn't a walk in the park. But, if you follow the steps above, you'll be well on your way to a successful career as a freelancer.