6 Biggest Myths About Remote Developers Busted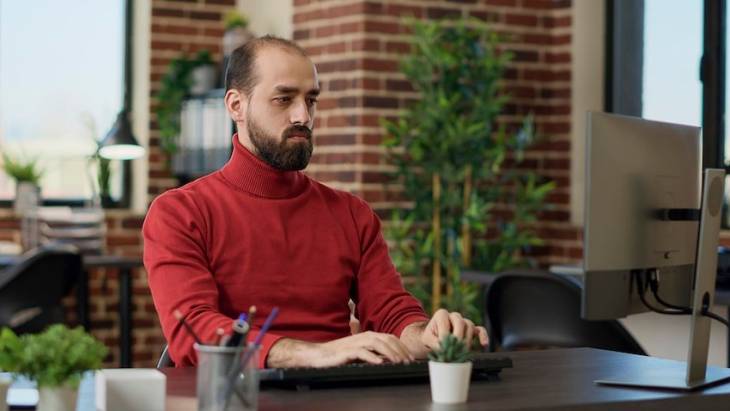 Apple, IBM, and Dell are all great examples of companies that make high-quality products while also making the most of the trend toward a remote workforce. If this is the case, why do you still think that hiring web developers from faraway places is a bad idea?
It is fair to say that many business owners don't hire web developers because they have preconceived ideas about working with remote professionals. First, let's talk about the most common myths about remote web developers. Then, we'll do our best to dispel them.
Top Myths Surrounding Remote Web Developers
Here're some of the most common myths surrounding remote web developers:
1. Face-to-face communication is absolutely necessary
There are definitely times when having a developer present is helpful, like when describing a design idea or how something is supposed to work.
But these scenarios are only needed in places where companies don't write their documentation well. Face-to-face conversations with developers are only needed when the developer doesn't know enough to do their job well.
Everything from bad design comps to unclear or nonexistent technical documentation to problem tickets with little information or no screenshots can lead to clients wishing that the web developers were present for face-to-face communication.
We can say for sure that when all of the necessary tasks, like documentation, comps (and even animation demos), quality assurance, etc., are done right, web developers are incredibly productive and efficient, and they can focus on moving things forward without the necessity of face-to-face communication.
2. Foreign-based developers are less skilled than their western counterparts
Since a person's location has so little to do with their ability to write good code, it is pointless to argue about whether or not remote developers are better than onshore developers.
Ask all the skilled developers out there if they learned to code in school or if they used Google search results to teach themselves. When compared to developers working in other parts of the world, the results of technical tests in Silicon Valley show that being in San Francisco does not guarantee any kind of benefit. 
Location can give the developers the infrastructure that they might not be able to get anywhere else in the world, but that doesn't mean they'll be better at communicating, writing quality code, leading and mentoring others, or building an amazing product than a developer who works from another country. 
Hire the best remote developers from a trusted platform, and we guarantee you will be pleasantly surprised.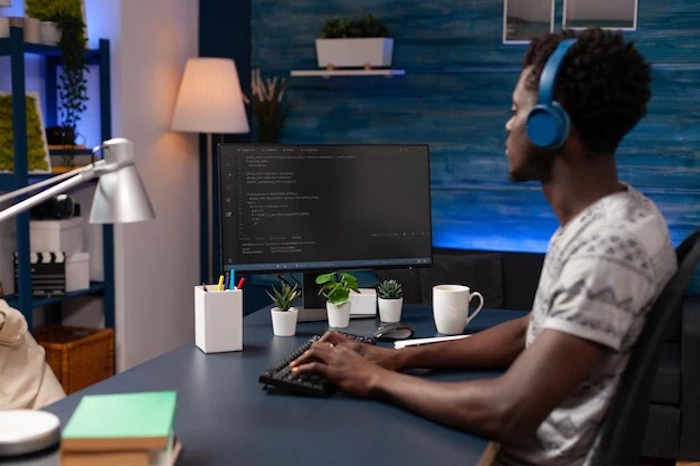 3. Remote developers are prone to over-promise
Western companies talk a lot about this myth, but a lot of it has to do with differences in culture. Some cultures around the world are just more eager to please, and when they do, they often make promises they can't keep.
But developers from other countries who have worked with people from the West for a long time have learned how to deal with cultural differences and give accurate estimates, timelines, and expectations. 
You only have to worry about this myth if you hire a developer who is inexperienced in working with western companies. Hence it is unwise to hire web developers without doing enough research on them.
4. Remote developers disappear at critical junctures of the project
This is a common myth. People think that as they have little control over remote developers, these developers will just disappear at critical junctures in the project. This myth is unfounded, as remember, they won't get paid if your project is left unfinished.
As campaigners who have worked in the field for a while, we know that there are some truly amazing global developers out there. All you have to do is find the right web developers and work with them on test projects until you can trust them to be there when you need them.
It's the same as hiring someone for an office job and then finding out after 3 months that they do not know their job well. Always make sure that your web developers have been thoroughly checked out so that you don't have to spend time figuring out if you can trust them.
5. It's difficult to integrate remote developers with the company culture
Integrating your remote team with your company's culture can be difficult. However, it is a common misconception that this cannot be done. 
The best remote engineers are able to establish relationships with a physical team in the same manner that we do when we are together in person. They are social outside the realm of code, and they know how to learn rapidly about a firm's values, beliefs, inside jokes, branding, and other aspects of the company culture.
This works best when the remote developer is dedicated to the project full-time. Otherwise, it can be quite difficult for them to genuinely become a part of your team and learn its ins and outs.
6. Remote developers rarely communicate well
This is definitely something you're familiar with if you've ever hired a freelancer through one of the many services that are currently available online.
It's a scenario that's been played out countless times: a programmer proclaims, "I'll start right now and have it ready by Monday" The next day is Tuesday, and before you know it, you won't hear from them again, the Wednesday after the following week.
The primary reason for this is that most freelance web developers working remotely need to maintain relationships with multiple clients in order to make a living. What can happen is your request can been moved to a lesser priority when there is an emergency with another customer. Regrettably, some do not tell you that or make you aware of what to anticipate.
This is why it is often best to have a dedicated team of remote web developers working exclusively on your projects. When you have full-time remote engineers working on your project, they will communicate effectively with you every day.
In Conclusion
The most important thing to learn from this is that, at the end of the day, hiring is hiring, no matter the job or the industry. No matter what the job is, there will always be people who aren't skilled enough, or aren't committed enough, or who have poor communication skills.
The most important thing is to either set up a reliable screening process or work with a reliable web development partner who can guarantee that you will work with developers who have already been checked out and found competent by reliable screening processes.
Remote development brings to the surface any underlying problems with communication, trust, productivity, and so onthat may be present in onsite teams, which is a good thing. You didn't really know about these problems until you brought in someone from outside into your team. For example, when you bring on three remote developers and realize you haven't written down any of your processes, it becomes obvious you need proper policy guidelines and documentation.
So, we recommend that you add remote engineers to your team and finetune your operations accordingly to realize the full benefit of hiring remote web developers despite any clichés and myths pertaining to remote web developersthat may exist.