Factors to Consider When Buying a Power Inverter (Best Home Inverter)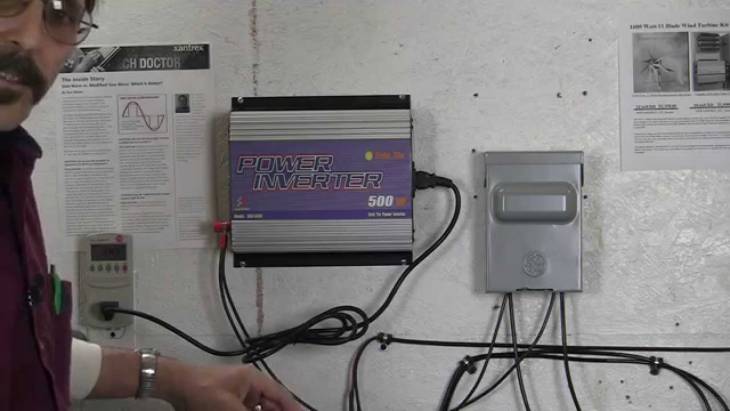 Power inverter installation in home. Photo: YouTube.
A power inverter or inverter is a power electronic device or circuitry that converts direct current (DC) to alternating current (AC). It is one of the most important equipment in a solar energy system as it converts the DC electricity that a solar panel generates to AC electricity which the electrical grid uses.
If you are looking to buy an inverter but you are not sure what to look for to find the best one, we are here to help. In this article, we'll highlight some of the most important factors and key tips that will help you find an inverter that's ideal for your home. 
Tips for Selecting the Best Inverter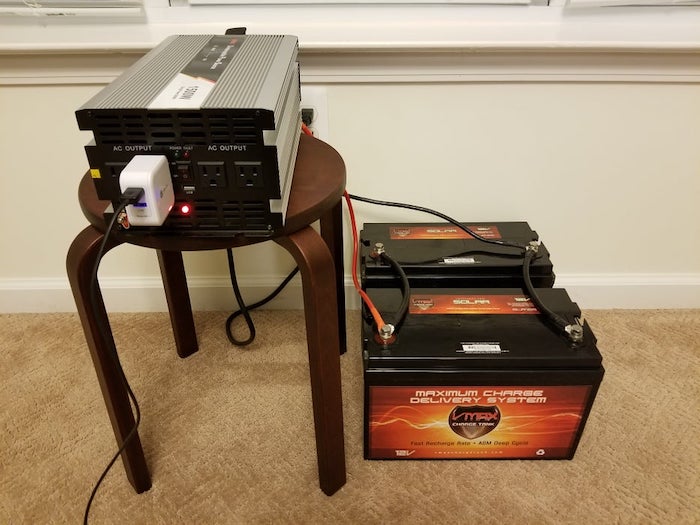 Here're key factors and tips to consider when buying inverters:
1. Power Usage
Figure out your power useage because your choice of inverter will depend on it. If your usage is high, then you should find an inverter that can deliver the required power to keep your appliances running.
The inverter power output also affects the overall inverter price. The higher the usage, the more powerful and costlier the inverter would likely be. 
An inverter's power output is measured using the electrical formula that gives you Watts: Volts x Amps (VA). VA is an indicator of how much power an inverter can deliver during an outage. 
A typical small household can make do with an inverter with a VA capacity between 700-1500. But, if your house is bigger with a lot of heavy appliances to run, you may have to consider an inverter with more power output. 
2. Inverter Technology 
Top tier inverters leverage advanced technologies to work in complete silence, and don't make the usual humming sound that are a signature of modified inverters. 
For example, pure sinewave inverters are all the rage these days as they deliver exceptional power, and are considered safe for running expensive and sensitive appliances like laptops, air conditioners, and so on. 
Moreover, pure sinewave inverters kick in seamlessly during a power cut so your appliances switch from the main power to the auxiliary backup without you even realizing that the inverter took over. 
However, the price of inverters using advanced technologies can be a bit on the higher side. For example, the pure sine wave inverter price in India, the U.K, and even the U.S is a bit on the higher side, but the efficiency they offer is unmatched by other brands.
Consider the technology used in the inverter you buy as the technology can make a huge difference if you are looking for smooth and steady voltage just like in the power grid.
3. International vs. Local Brand
Some people might want to buy a locally made inverter to support local businesses. Small local manufacturers tend to manufacture square wave inverters as they are cheap to build.
Big international brands tend to produce sine wave inverters, which are a higher-quality product. Square wave inverters are less efficient and produce a loud noise when used, while sine wave inverters produce normal sound with minimized power loss due to greater efficiency
It's generally advisable not to buy an inverter just because it costs less, rather get your inverter from a reputed brand as that will offer you the most value for your money in terms of service life, maintenance costs, and overall efficiency and quality of product.
So, if you want nothing but the absolute best inverter for your energy needs and backup, then you should choose reputed branded products even though the inverter price may be a tad bit expensive compared to a locally made one to guarantee the best quality.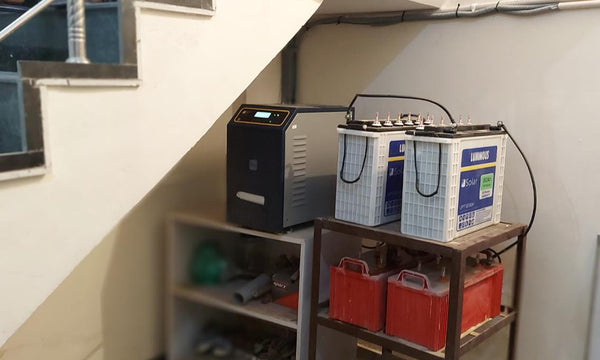 4. Design Features and Options 
These days, you no longer have to buy bulky inverter units as there are many inverters that are sleek, compact, and feature-packed that add practical and aesthetic value to your home.
Some modern inverter units these days even come with built-in lithium-ion batteries (such as Li-On 1250) where the battery is enclosed within the inverter unit itself so that you have no open or hanging wires visible when you install the unit in your home.
So, if you always wanted a stylishly built home inverter unit, now you can get it. There are a variety of impressive designs and color options available in the market you will love. For example, Luminous' years of trust in the market offer some great options that are all stylish, bold and elegantly designed to add a dash of style to your home.