Best Menswear Fashion Trends for Summer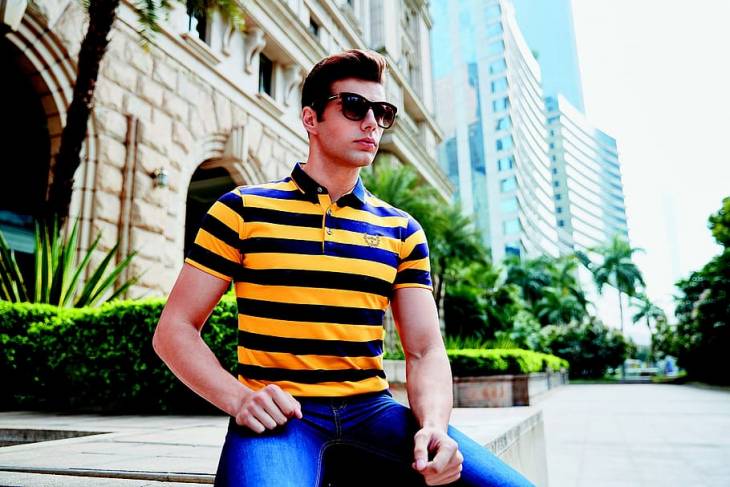 We are coming to the final stretch of the summer months. Some of us have had a great start to summer and for others, their summer has only just started.
It's also likely many men have not upgraded the wardrobe since the beginning of 2020 due to COVID and other reasons. Whatever the case may be, you want to upgrade your wardrobe with the latest menswear trends for summer.
Admittedly, it can be difficult to keep up with the fashion trends every year. So, here are some of the top menswear fashion trends that are worn now.
These are some of the most basic and fashionable men's trends for summer this year:
1. Pastel Colors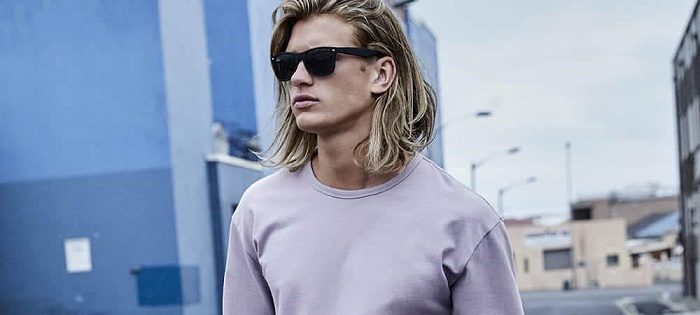 We are still due a bit of sunshine before the end of summer. There is nothing better than pastel colors when it comes to those summer temperatures. It is a style that is outside the box and it might be for everyone.
We have been stuck indoors for a while now so why not mix up your style. Some people like to keep their style simple and not take any risks. These are the type of people that will often wear white, black or use Khaki. There is nothing wrong with white and black clothing. However, there are many styles and colors that you can wear in the remaining months of summer.
Pastel colors are stylish and "soothing" and you should definitely add them to your summer wardrobe. Pink, mauve, and baby blue are commonly used pastel colors, as well as magic mint, peach, periwinkle, and lavender.
Your full outfit does not need to be all pastel. Some people like to buy men's twin set that is pastel colored. However, we recommend that you only keep it for the upper half if you are new to wearing pastel colors.
A pair of light blue 501 Levi jeans will look great with a pastel colored shirt. Make sure the shirt is not a thick material as this will cause you to be too hot for the warmer temperatures. You could also wear it as an overshirt if you choose this outfit for late Autumn.
Finally, you can complete the look off with a pair of 77 Nike Blazer Trainers. This particular outfit is quite a baggy fit which is something that you will want to consider during summer. If you do get too warm, then you can always take off your overshirt.
Overall, pastel colors are great for summer. 
2. Cuban Collar Shirts
This is for your dressier events. A Cuban collar shirt is something that you would look to wear for late afternoon or evening drinks.
Another point about Cuban collar shirts is that they can be worn with a jacket. However, it looks a lot better without a jacket.
Cuban collar shirts have been a popular trend in the past summer years. They are one of the most consistent summer trends that return every year.
One final positive about the Cuban collar shirts is that they can be worn as a smart-casual outfit that will be more suitable for your modern-day office.
3. Bermuda Shorts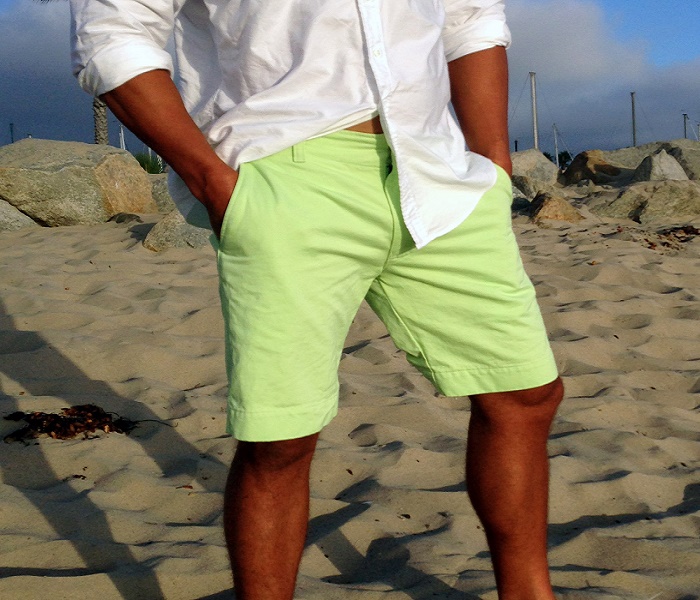 Bermuda shorts go back to the dates of the 1920s and 1930s then become popular again in the 1970s. Now they have made a return to summer 2021.
These are your classical shorts that are a completely different style from those tight denim shorts that have been worn in recent years.
Bermuda shorts are longer and wider which cover much more your leg. You can also get shorter versions of Bermuda shorts which you might prefer.
Due to them not being a tight fit makes it much easier to pull them up to make sure you get as much sun as possible.
These are a summer trend that you should buy for your wardrobe.
4. Utility Wear
Utility clothing can be worn in warmer temperatures as well as the colder months. It is often lightweight and has a thin material, which is why it is preferred to be worn in warmer temperatures. This is more of a relaxed fit and is often worn casually so it is not something that you wear at a beachside restaurant.
Many different shorts are suitable for summer. However, utility shorts are a style that has been popular so far this year.
Utility/cargo joggers are also a great addition if the sun is out but there is a bit of a breeze. They are ridiculously comfy and the material is often stretchy, which makes them great for walking around in.
There are many colors to choose from as well. This means that you can wear whatever t-shirt you would like underneath the jacket. One thing to be wary of is that you make sure your t-shirt goes well with the jacket and shorts that you are already wearing.
Finally, utility clothing is the perfect outfit for the airport. You will be arriving at the holiday in style. Not to mention all of the extra pockets for your wallet, phone, passport and boarding pass.
Utility clothing does not need to be heavy. You can get a twin set with shorts so that you will not be too hot on the plane and when you arrive.
5. Vertical Stripes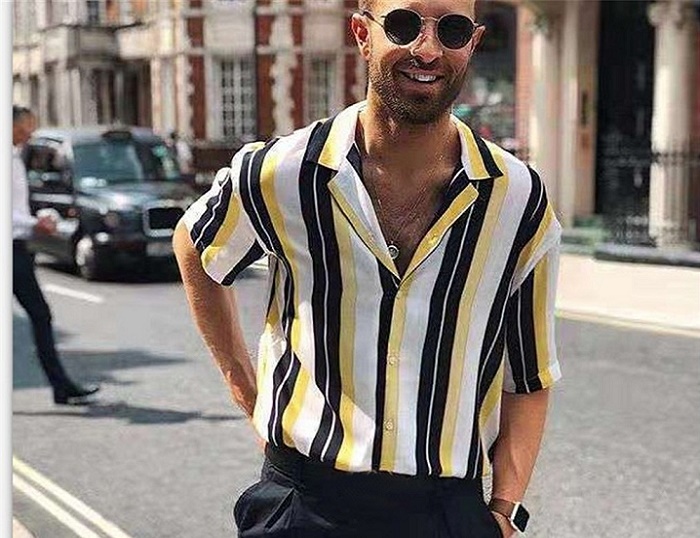 Vertical is a simple but effective style when it comes to menswear. It gives simple clothing a bit of a twist when it comes to menswear.
Another thing to mention is that it is not too "busy". There are many different types of vertical clothing that you can wear. You can wear it as a shirt, a polo shirt or even just a t-shirt.
If you want to look like you are keeping up with the fashion industry, try on a zip-up polo.
6. T-shirt and Joggers
T-shirts and joggers seem to be a style that everybody loves. It is suitable for both males and females.
Joggers might seem like they will be too warm for the final weeks of summer. However, there are plenty of joggers out there that are thin enough to wear for those hotter temperatures.
This is not just an outfit for the summer months either. It can be worn in the later months that can be accompanied by a jacket.
T-shirts and joggers do not need to be too complicated. A plain white t-shirt can be worn with grey or black joggers. A white t-shirt is great to go with a full tracksuit as well.
The best thing about these trends is that they are affordable as well. You do not need to worry about spending too much on these outfits either. There are also many brands out there that make clothing affordable as well. The internet is great to shop for cheap clothing.