Six Ways Automation and Messenger Chatbots Help Busy Entrepreneurs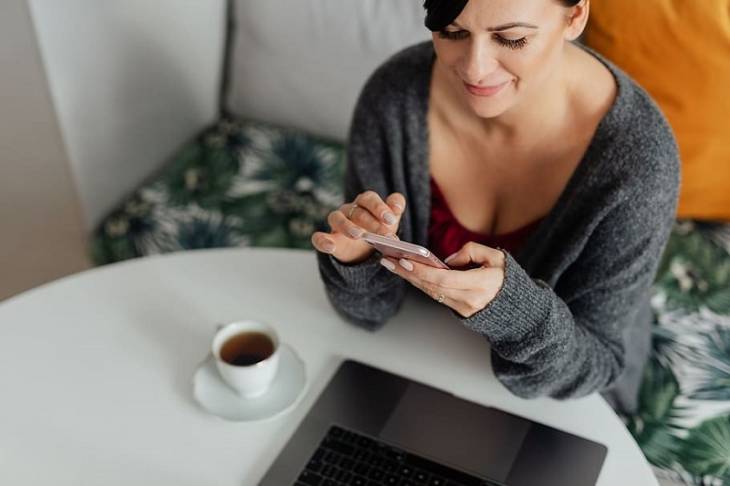 Chatbots are an underrated technology: that's a fact.
There're so many different things that chatbots can do and so many different types of chatbot use cases.
Marketing chatbots, and chat-based automations for customer support, hiring and recruitment, and sales are unicorn-level automations that make businesses more efficient, reducing costs and saving time.
When you used to hear "chat-based automation", it was reserved for enterprise chatbots – but today they're available for the lean entrepreneur thanks to user-friendly and affordable bot building technology.
Chatbots are particularly useful for entrepreneurs wearing lots of hats to get the business off the ground because they can automate the activities that have to be done repeatedly. In fact, chatbots are predicted will save businesses more than $8 billion per year by 2022.
Here's a few things that using automation and Messenger chatbots can do to help simplify the life of a busy entrepreneur.
1. Saving Time and Money
The most basic and most important thing that automation and Messenger chatbots can do for busy entrepreneurs is save them time and money.
How do chatbots do this?
They automate tons of tasks that would otherwise have to be done by live operators.
Chatbots can be used to support sales and automate customer care, I'm talking about ecommerce chatbots and customer service chatbots.
They can even be used as entertainment conversational chatbots to boost engagement with your brand.
Saving time and money is something that all entrepreneurs seek, and chatbots make it so easy that there's no reason all businesses shouldn't be implementing them.
Read on to learn about some specific ways that automation and Messenger chatbots can be used to help entrepreneurs save time and money.
2. Using Chatbots as a Personal Assistant
Personal assistants are incredibly important to high management professionals because they help these professionals stay on top of their responsibilities and commitments.
But here's the thing: a lot of busy entrepreneurs don't have the financial freedom or resources to find personal assistants.
Here's another place automation and Messenger chatbots come in handy.
Chatbots can be used as a digital personal assistant for small business owners, startup entrepreneurs, and anyone else who might need the help but does not have the funds.
All the entrepreneur has to do is create the chatbot, and then let the bot do the more basic work of a personal assistant, such as scheduling appointments, make reservations, alert you to weather, help with plans...the list goes on.
Now, personal assistants are no longer reserved for the very wealthy.
Anyone who needs a little assistance can find it with automation and Messenger chatbots.
3. Chatbots as Customer Feedback Collectors
Automation and Messenger chatbots are incredibly useful in collecting customer feedback.
Often, getting customer feedback can be a draining process that requires building surveys, emailing them out to massive lists, and then waiting on answers that might never come.
With chatbots, your customers can fill out the feedback forms right from within the Messenger window.
The process becomes easy, fast, and more mobile-friendly than most customer feedback surveys currently are.
There are also a number of other ways that chatbots can collect feedback from your customers, including through Facebook sponsored messages, Facebook chatbot ads, and by acting as Facebook auto reply bots.
These tools can use Facebook Messenger as a platform to reach out to your customers to boost engagement, generate leads, and gather feedback in possibly the most efficient way available.
4. Team Management via Chatbot
Entrepreneurs don't only do their own work to build and grow companies, they have help from other employees.
These teams of employees don't simply manage themselves, however.
It takes work to organize and manage teams to optimize productivity and morale.
Chatbots can be used to help teams organize themselves and talk amongst each other.
This makes planning and working together on projects more efficient.
Using chatbots as a Facebook tool for connecting with your team via Facebook Messenger automation is a smart move that a busy entrepreneur can make to help themselves stay connected.
Chatbots can also be used to measure team morale through quick surveys so that employers can be sure that satisfaction levels are high.
5. Chatbots Automate Daily Tasks
Every entrepreneur – and every business person in general – knows that there are a lot of boring, mundane, and repetitive daily tasks that need to be completed.
But the reality is, busy entrepreneurs should be putting their energy into projects that can boost their business's revenue and broaden their brand reach.
That's where automation and Messenger chatbots come in handy.
Chatbots can be used to automate these daily tasks so their entrepreneurs and other employees have more time to be producing new content, engaging in more important projects, or finding new ways to make their business grow.
Chatbots can easily be programmed with FAQ trigger words, such as "pricing, hours, appointments," etc.
Then, when customers use those words in messages, the chatbot can respond to them with the appropriate information.
FAQ chatbots are great tools for automating daily tasks like handling appointment requests, replying to commonly asked questions, and more.
6. Automation and Messenger Chatbots: Instant & Available 24/7
There's a lot of great reasons for entrepreneurs to implement automation and Messenger chatbots into their daily lives.
They help automate basic and mundane daily tasks, they can act as personal assistants, and they're useful in managing teams in busy work environments.
The best thing about chatbots is also the best thing they can do to simplify the life of even the busiest entrepreneur.
Chatbots are available 24 hours a day, seven days a week.
It's no question that entrepreneurs will have long working days and late nights spent getting their businesses up and running.
But with automation and Messenger chatbots, entrepreneurs can spend more time not working.
Because chatbots are available 24/7, they can be engaging with customers all day, every day.
That means that business hours will no longer be a problem, time differences will no longer be a problem, and entrepreneurs won't miss any leads, sales, or questions.
Automation and Messenger chatbots being available 24/7 can help to propel a business upward while giving the busy entrepreneurs that run those businesses a bit of a break.
So consider building a chatbot today, and take advantage of this 24/7 automation yourself.
Quick tip for entrepreneurs in lean start-up mode, MobileMonkey's chatbot builder is free.
Ready to get started? Here are a few bonuses to get going.
I'd really like to help you get started today with the different chatbot tips I shared.
So I created a special bonus area for you.
It's a free bonus area where you can receive:
1. A comprehensive guide on how to build a chatbot to use in your business.
2. Six case studies of businesses using MobileMonkey chatbots to get better marketing results … With playbooks you can copy for your business.
3. My step-by-step 10-point chatbot checklist PDF that will help you build an effective content marketing bot every time.
You can find the bonus guides through MobileMonkey's bot.