The Pandemic Presents an Opportunity to Fight Global Warming with Cycling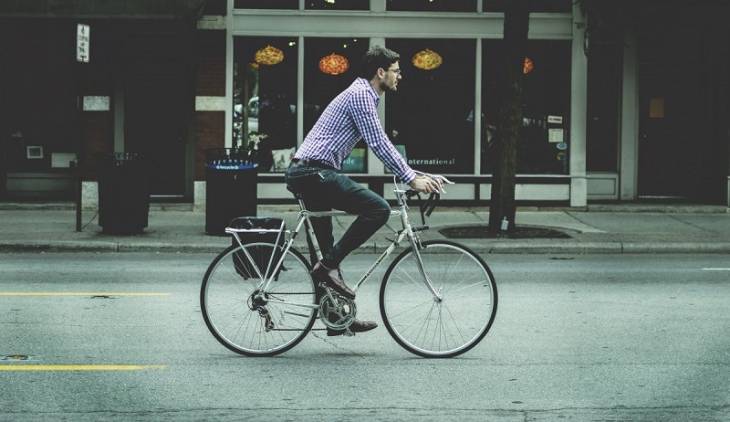 The COVID-19 pandemic has launched new words, trends, and issues into the public discourse that many people were never exposed to before. New habits and products have become commonplace seemingly out of nowhere.
Of course, recreational cycling is not new to most of us. However, it has gained tremendous popularity during the pandemic.
Millions of people found themselves with much more spare time if they were furloughed, or through the lack of an outside social life. With health and fitness being a huge part of the public discourse, millions decided to focus more on their physical and mental health whilst there was little else to do.
Regular exercise is something that is often neglected in the rush of modern life. This is particularly true of people who work full-time, have a family, or other personal commitments and simply don't have the chance to weave it into their daily lives. Fortunately, COVID has changed that, and many people have turned to cycling.
The sales of bicycles has soared worldwide. British retailer Halfords reported a pre-tax profit of £55.4m for the six months to 2nd October 2020 compared to £27.5m a year earlier. That is a 55% surge in like-for-like sales of cycling-related products.
Unfortunately, the demand for more bicycles has led to a shortage of bikes and equipment, with people in places like the UK forced to join months-long waiting lists just to purchase a bicycle.
The head of sports retailer Decathlon told The Guardian:
"The cycle market has gone berserk" and that "The minute you get stock in they are like piranhas on a fish. Demand is huge."
According to the UK Bicycle Association, there was a 45% growth in 2020 in the sales of bikes and related accessories. In January 2021, the growth was 40% compared to the year before, showing this surge has been sustained into 2021.
Attitudes moving towards cycling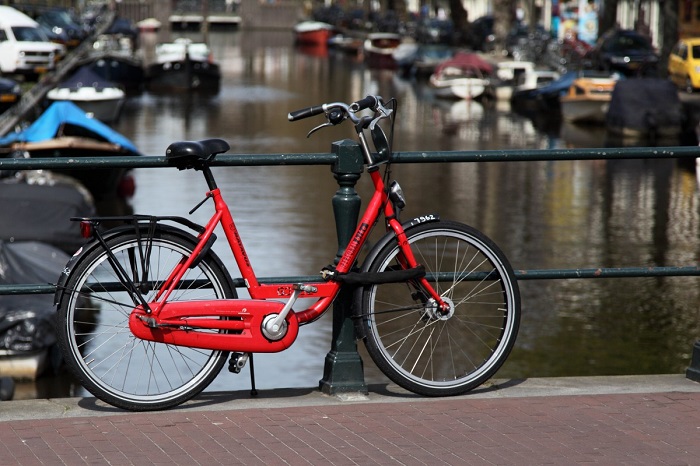 Countries like the United Kingdom and the United States of America do not, generally, have a positive attitude towards cycling. In many European countries, it is a way of life for people to cycle to work, and even cycle for fun; that's not so common in the US and UK.
According to the European Cyclists' Federation (ECF), The Netherlands cycling modal share was 27% in 2017. The 'modal share' indicates the share of the different modes of transport in the total traffic volume of a country, region, or city. In comparison, the UK's modal share was 2%. That puts it 22nd on a list of 28 European countries.
And while in the US people are obviously much more reliant on cars and it just doesn't cross their minds to cycle, in European countries like Denmark the opposite is true. A whopping 90% of Denmark's population own a bike, while only 56 % own a car.
One of the prominent differences between countries that cycle and those that don't, is their biking infrastructure. In cities such as Copenhagen and Amsterdam, there are sizeable parking areas designed for hundreds of bikes, set up in places where the UK would ordinarily have a multi-story car park.
The cycle lanes in cycling countries are wide and distinguished, and crucially, drivers have much more respect and patience for people on bikes. Cyclists in cycling countries are not seen as an irritation or as infringing into roads exclusively reserved for cars and drivers. They're seen as just normal road users who drivers have to keep an eye on when driving.
However, in the UK in particular, many drivers have a total disdain for cyclists. They see them as something that needs to get out the way.
Even though cycling in the UK is safer than many people assume, it's very difficult to cycle on the roads and not feel like you're just getting in the way of the cars despite keeping to one side. It's this feeling that stops people from taking up cycling consistently in the first place, which should change.
The health and environmental benefits of cycling are great for both individuals and government.
Environmental Impact of Cycling
Many countries around the world, including the UK and US, have pledged to have net-zero carbon emissions by 2050. If governments, institutions, and companies could get more of the population cycling regularly, it could make that 2050 goal significantly more achievable.
A study of cycling's impact on global warming by Bike Radar found that cycling is among the lowest carbon-per-kilometre modes of transport. This makes it even better than walking.
The study also found that if cycling were to return to the popularity levels of the 1940s when the average British person cycled six times further per year than they do today, and these trips replaced car journeys, that would create a net saving of 7.7 million tons of CO2 per year in the UK alone!
This is precisely why this interest and rise in cycling habits must be seized upon to meet the global climate change targets. Eric Larson, senior research engineer at Princeton University says:
"In general, it will be a more pleasant place to be living in when we get to net zero emissions. We will have cleaner air, and [will] have done our part to avoid disastrous climate change. That's a good thing for us and the rest of the world."
If all players can encourage more cycling for everyone, and even fund the setting up of cycling infrastructure in their cities and villages, that 2050 target could become much more realistic. People have bought the bikes, so let's make it accessible and facilitate them using the bikes habitually.
The more people cycle to and from work, school, or social events, the sooner the public will reap the environmental and health benefits of cycling, including increased cardiovascular fitness, increased muscle strength and flexibility, decreased body fat levels, healthy weight management, and reduced stress. And attitudes towards cyclists will continue to improve.

You might also like...