Should You Buy a Condominium? A Guide for First-Time Condo Buyers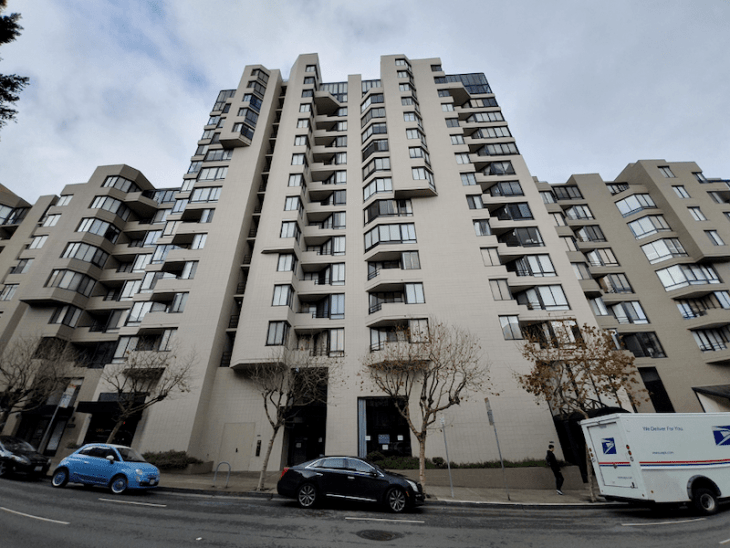 Photo: Condominium complex: Syced / Wikimedia.
Condominiums, called "condos" for short, have for decades been offering an affordable option for people to achieve their goals of homeownership. 
Condos provide a highly diverse selection of housing options in some of the hottest locations at a fraction of the cost of a typical apartment.
Condominiums come in many different styles, configurations, and layouts from single floor units in apartment buildings to multiple floor units, townhouses, and repurposed warehouses. 
Similar to apartments, condos are typically a housing unit within a larger residential building. But, instead of rented, condos are privately owned. They come with jointly owned shared common areas, such as pools, gyms, garages, and elevators.
Condos remain one of the best choices for first-time homebuyers real-estate investors, over costly single-family homes. They are more so the ideal solution for people looking for an opportunity to get their foot on the first rung of the elusive real estate ladder. 
Whether you are looking for a low maintenance living space, the ideal lifestyle in one of downtown's most popular neighborhoods, or you just want to downsize to a low maintenance home, investing in a condo can be a great option for many reasons.
Benefits of Buying & Living in a Condominium
There are many benefits of buying a condominium and even living in a condo, including the great amenities and that it's an affordable, cost-effective way to own real estate compared to a single-family home.
According to the National Association of Realtors, the median sales price of a condo was $300,400 in April 2021, while the median price of a single-family home was $347,400.
Besides that, condos can provide cash flow, whether you rent it out or use it for Airbnb - where there are no rental or homeowners association restrictions. 
Condos also tend to appreciate steadily in value and can offer a solid return on investment.
Other benefits include:
Prime locations in convenient and preferred neighborhoods
A variety of shared social amenities like swimming pool, fitness center, and more
Low maintenance lifestyle as condo complexes hire professionals to maintain the exterior and the common areas
Increased security.
Statistics also show that a significant percentage of people choose to live in condos over single-family homes for a few more and many of those reasons:
41% say condos are the right size for their needs
40% say they offer better locations available to suit their lifestyle
32% say they love condos are less maintenance.
Still, you shouldn't rush to buy a condo before understanding it main cons as well.
Cons of Buying Condominiums
Although 44% say buying a condo was their best choice, one thing to note is that there is no land ownership when you buy a condo. 
Moreover, when it comes to age, 64% of condo owners are young homeowners in the 25 to 34 age range who tend not to be experienced in living harmoniously with neighbors.
It comes as no surprise that very few people either approaching or currently in their retirement age choose condos as their preferred home, perhaps because of increased risk of condo community delinquency issues.
Other cons you want to keep in mind when buying a condo include: 
Condos may have limited parking
Condos come with homeowners association (HOA) fees, which are collected outside the monthly mortgage payment and used toward building maintenance, etc.
You'll also need to abide by HOA regulations and the management's rules.
With that being said, how do you buy a condo?
Key Steps to Purchase a Condo
Purchasing a condo starts much like purchasing any home, with a discussion with a real estate agent. Even when buying a brand-new condo, a real estate agent can offer valuable, unbiased information to guide you through the process. 
You also want to speak to a mortgage broker or bank, to ensure that you qualify for financing. Pre-approval is always advised as it: 
a) Tells you that you do qualify for a mortgage, and 
b) Tells you how much money a lender is willing to provide. This ensures you know your budget when you begin your search.
Types of Condos You Can Buy
When buying condos, you basically have two purchase choices:
1.    Pre-construction condos
Pre-construction condos are brand new, making you the first owner of the home. They are sold through a sales center, often bought before the ground is even broken. 
The sales center provides layouts of the condo, and today can take you through what the units will look like via a 3D virtual tour. 
Pre-construction condos have a fixed price, so there is no room for negotiation. But, they are usually cheaper than buying in similar areas and similar layouts than a resale unit. 
Pre-construction condos also tend to have lower maintenance fees than resale as little can go wrong in a brand-new building. 
You can also customize the unit such as kitchen counters and flooring as the unit isn't finished yet. But you mayhave to wait two to three years before you can move in. 
2.    Resale condos
These condos are sold by the current owner and are ready to move in once the closing of the purchase deal is complete. 
Resale condos have higher condo fees and higher price tags than pre-construction, but also allow you to visit the condo, walk through the unit and building to inspect and see exactly how everything looks like.
With resale condos, you generally can negotiate the price. So, although the unit is not brand new, it does allow you to know exactly what you're getting.
Condo Living: The Benefits and Buying Process – Infographic
To learn more on the steps of buying a condo and all the details you need to decide if a condo is right for you, check out the infographic below by the team at Your Condo. 
The infographic will help you better understand the benefits of condo living, the buying process, and what to expect once you find the right condo for your needs.