How to Restart Your Small Business After an Initial Failure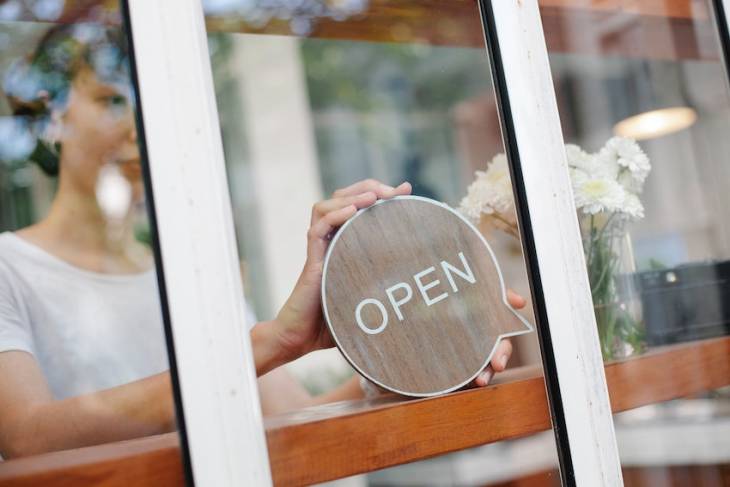 The global business landscape and marketplace is getting more competitive over time. This can make building your dream business challenging, no matter how much heart and passion you pour into your commercial ventures. 
You may find a window of opportunity to start a new business, but some factors may temporarily lead you to cease operations. Statistics show that 20% of startups fail within two years of operation. In addition, 45% of startups fail five years into their operation, and 65% end up closing or stopping their operations within ten years.
If your previous business venture was not as successful as you wanted it to be, you can successfully restart it with better knowledge and experience. An initial failure in your business doesn't necessarily mean it's not for you. In life, you can get multiple tries. 
So, if you find yourself considering or working with the thought of restarting your business, you should go for it better prepared and equipped than before.
5 Tips to Restart Your Small Business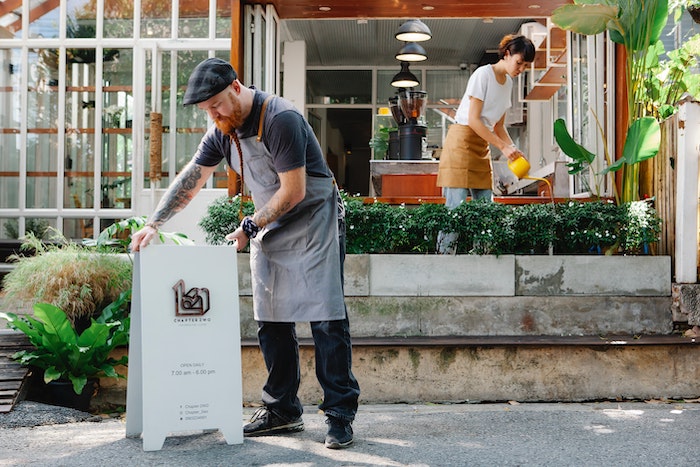 Here are top tips to help you restart your business and achieve success in your second attempt:
1. Assess yourself and reframe your mindset
There are reasons why you stopped your business in the past. And the big question now is, why are you restarting?Whatever answer you have to this question will guide your entire plan. 
Two key things you need to do in your second attempt are to learn from your previous experience and assess your mindset. Where are you currently in terms of perspective?
It is important to see yourself fully ready to restart your business, including sorting your finances. But if there's still a hint of fear and doubt in you, address these effectively. 
What is it that you fear and doubt? Be as specific as you can in identifying these elements to help you find a resolution. Then, turn your fears and inhibitions into motivations by planning ways to fill in those elements you fear and doubt.
Unlearn limiting beliefs that put you in a box and instead develop a positive mindset that allows you to grow. It's best to look at failure as a learning opportunity, while also allotting time to further enhance your knowledge and develop your skillset for better managing your business.
Establishing your reasons why for restarting, and cultivating a positive mindset and perspective can prepare you to take on the challenge and help you implement more practical and better steps to successfully restart your business.
2. Stay up-to-date and on track with your customers and industry
Whether you've halted your operations for months or years, the economic realities of your industry and customers may have changed significantly. If you're planning to restart, study your target customers continuously, focusing on their spending habits and overall customer journey.
Likewise, there may be changes in the industry you're in. So, ensure that you situate your restart in the current trend and direction of the market. Have your competitors gone digital and adopted an eCommerce strategy? Are they thriving with physical stores or online retail?
Knowing such detail within your industry will make your business more relevant to your customers and ensure your business's success and longevity after its revival.
3. Create a solid business plan and stick to it.
As the adage goes, failing to plan, is planning to fail. Create a solid business plan. Without a solid business plan in place, you're likely to make mistakes that'll make your business fail again.
So, plan out everything that needs action and spending. Remember to account for the research you need to conduct, the providers you need to contact, and the people you need on your team. 
Apply all the learnings you have gathered from your previous experience into a new and better business plan. Doing so will increase your odds of success this time round by as much as 30%.
4. Take your business online and digitize your operations
Consider taking your busines online and going digital, if you haven't already. 
Consumers worldwide now prefer to shop and purchase online. So, while you're in the process of setting up your business again, make sure you digitize your operations and build a strong brand presence online by leveraging modern business technologies and apps.
Setting up your business in the digital space is different from the physical setup you may have been used to. Aside from developing a website for your business, you need to set up digital payment, order, and delivery options for customers purchasing online from you, as well as being active on social media and other online platforms to attract and engage potential customers.
While you'll have much to think about and implement when taking your business operations online, including setting up Cloud solutions, it will pay off in the long run. So, learn all you can about starting and running a business online because the future truly is digital and online.
5. Market strategically to revive brand awareness and demand.
Your previous operations may have already established that there is a demand for your business offerings and may even have secured a portion of loyal customers. If that is the case, when planning a relaunch, initiate a targeted marketing campaign that let's your previous customers know you are back in operation and also attracts a new group of loyal customers.
Strategic marketing is essential for all businesses to establish customer awareness of the brand and demand for a business's offerings. Market your business by highlighting the qualities that make you better than the competition and also what made you a sought-out brand in the past. 
Assure customers an improved version of those qualities in your relaunch marketing campaigns.
In conclusion
It is vital that you relaunch your business better and wiser. Consider your previous experience and lessons learned to inform your actions for relaunching or restarting your business. 
The good thing is, you now have a better perspective and knowledge of business to avoid the mistakes that made your business fail in the first place. 
Remember that building a dream business is not always achieved with one shot. In life, you only win or learn. With the right attitude, determination, and strategy, you will win.