WebFindYou, All-in-One Digital Marketing Tech, Launches to the US and International Markets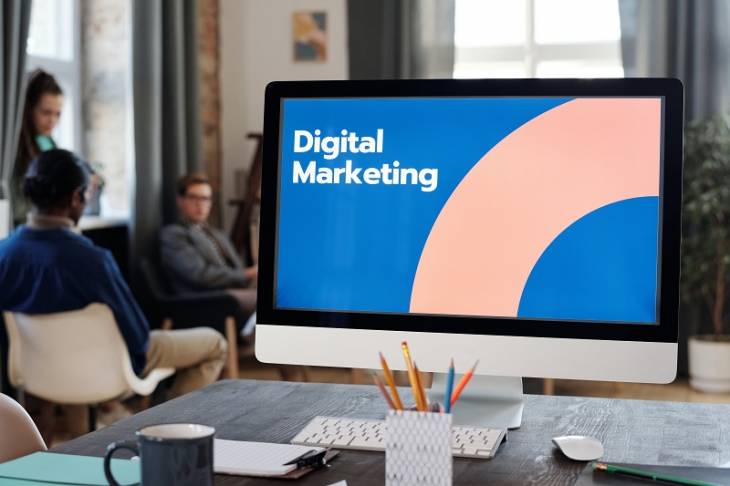 WebFindYou, a disruptor at the forefront of the digital marketing industry, announced that its revolutionary all-in-one digital marketing technology is now ready and available for purchase and use across the globe by companies, agencies and freelancers.
The SEO website and SEO web design technology company, which is available in English, Spanish, and soon-to-be in Portuguese provides users with the ability to correctly grow their brands online by doing everything digital, "True Digital Marketing," with less hassle, reduced costs and increased revenues within one single integrated technology.   
Robert Blankenship, Founder and CEO of WebFindYou, said:

"Digital marketing is complex, time-consuming, expensive, and requires a team of experts to do it right, and sadly, it's only getting worse. Now with the pandemic, companies worldwide are hurting badly and have even lower marketing budgets to work with. What businesses need is a simpler and more cost-effective means of doing digital marketing, and that is exactly what WebFindYou provides.

 

We've perfected our all-in-one digital marketing technology over the years to ensure that businesses are always on the right path of doing digital marketing the right way. It's not about doing one piece of the digital marketing puzzle, but rather, all of them simultaneously, each supporting the other, in order to maximize the power of the Internet, and that is what we call True Digital Marketing."
WebFindYou is reshaping the digital marketing industry by greatly simplifying the entire process. At its core, WebFindYou is an SEO content and ecommerce management system, so it eliminates a myriad of the technical elements you must worry about for proper SEO implementation for any website.
The technology reduces the arduous task of SEO to what it calls "Simplified Content Marketing," and then provides all the other digital marketing tools, such as social media marketing and ads, email marketing, chat, customer relationship management (CRM), tracking technology and so much more, into one single integrated technology to make distribution of said content to be minimized to a few simple clicks of your mouse. 
This one-of-a-kind technology provides users with the exact steps of what to do and when to do it and provides textual and video tutorials to demonstrate how to do it using its platform.  The company's technology is the key to helping brands maximize the power of the internet with proper search engine optimization (SEO), reputation management (online reviews), pay-per-click (PPC) optimization, SEO web design, promotion management, online surveys, web promoter score, marketing and sales reports, ranking reports, data tracking technology, short URL, chat, organic and paid social media marketing and management, customer relationship management (CRM), email marketing, SEO ecommerce, a content management system (CMS), online directory management, video marketing, and so much more.
The technology provides users with responsive SEO websites that are mobile and tablet friendly and when Google, Bing or social media platforms update their formulas, WebFindYou will auto-update its clients' websites and notify them of any other manual changes they'll need to make.
"I started WebFindYou to fix the tainted digital marketing industry and to level the playing field for small businesses with small monthly marketing budgets to compete with larger companies with much larger marketing budgets since 92% of the US market doesn't have the budget to pay for true digital marketing and the international markets are essentially the same," said Blankenship.
"I also wanted to help bring more transparency and simplicity to the already complicated digital marketing and SEO process to help stop the vicious cycle of businesses jumping from one platform or agency to the next for their digital marketing needs, only to continue being frustrated and unhappy with their results and the money they've lost.
This is especially detrimental to small businesses and has caused many businesses to no longer believe in SEO or digital marketing.  With traditional media on the decline, something had to be done, otherwise the digital marketing industry would be negatively impacted forever."
For informational websites, WebFindYou charges $499 paid once and then $49 per month for the licensing fee to the technology. For ecommerce websites, the price starts at $599 paid once and then $59 per month for the technology's licensing fee.
This cost gives you access to everything WebFindYou's technology offers, so you will no longer need to use multiple disjunct providers for the various tools required to properly implement digital marketing; this alone will save you over $1,500 per month.
The company is also currently beta testing an online global marketplace of certified WebFindYou professionals, which will allow companies to contract an agency or freelancers to manage all of their WebFindYou for them, or just portions of it, and in doing so, they will know that their digital marketing will be maximized and implemented in a completely transparent, cost-effective, and successful way.
The marketplace will help create numerous jobs for agencies and digital marketing freelancers across the globe.