Promote Your Business in Style with Logo-Printed Products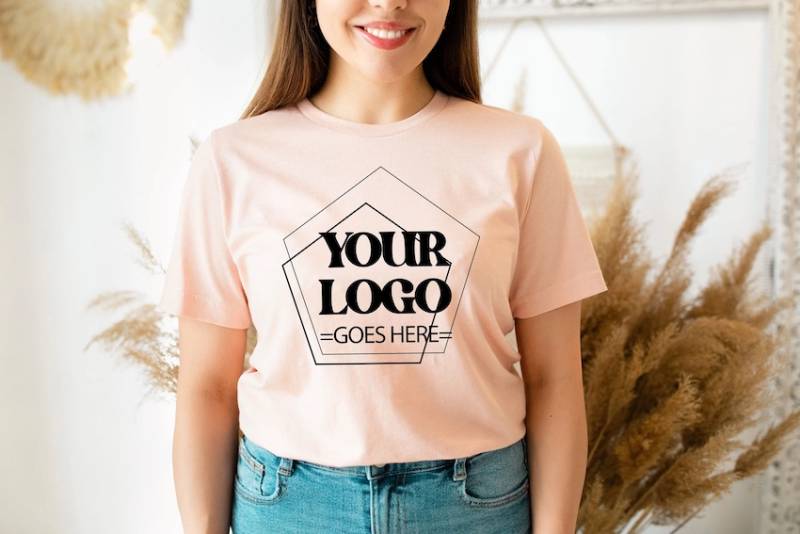 Marketing and promoting your business is crucial to success, and one way to do so is by using logo-printed products. These products are useful in spreading awareness and recognition of your brand.
Logo-printed products are practical for daily use and constantly remind customers and clients of your business.
In this article, we discuss the benefits of logo-printed products and explore some innovative ways to incorporate them into your business.
Let's dive in…
Benefits of Logo-Printed Products
1. Brand Recognition
One of the most significant benefits of logo-printed products is the promotion of brand recognition. It is a constant reminder to customers and clients about your business, who will likely remember your brand name the next time they require a service or product you offer. This can ultimately increase brand awareness and create a sense of trust and credibility for your business.
2. Cost-effective Advertising
Logo-printed products are a cost-effective advertising tool that can help you save money on marketing and advertising. They have a longer shelf life than traditional advertising methods. You can distribute them to potential clients and customers at events, conferences, or even as giveaways at your store or office.
3. Practical and Useful
Logo-printed products are not only useful but also practical. They can be used daily, and whenever someone uses them, they are exposed to your brand. This helps to create a psychological connection between your brand and customers, building a sense of familiarity and trust.
Reputable companies like Custom Gear have made it incredibly simple to integrate bespoke printed items into your branding approach. These companies provide businesses with various customizable products to promote their brand. 
5 Effective Ways to Use Logo-Printed Products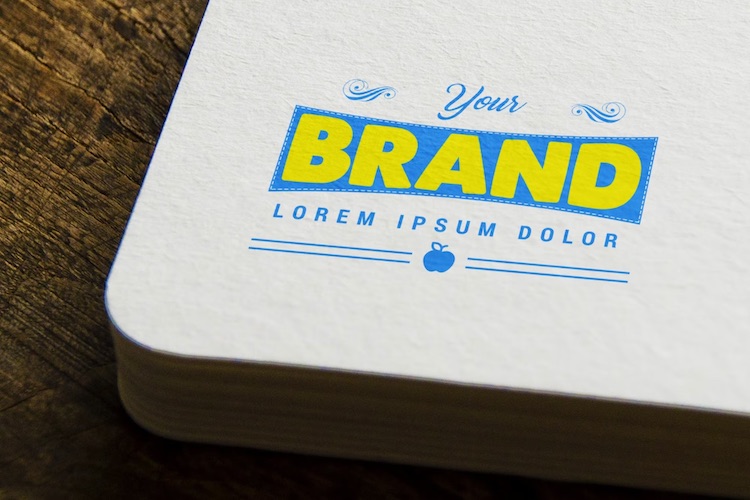 Logo on book mock up.
Some ways you can use logo-printed products in your promotions include:
1. Promotional Gifts
Logo-printed products can be used as promotional gifts to increase brand awareness and show appreciation for your clients and customers. These include pens, tote bags, water bottles, or customized phone cases.
Giving these products to clients and customers makes them feel appreciated and more likely to remember your brand the next time they require your service or product.
2. Uniforms and Apparel
Incorporating logo-printed products into employee uniforms and apparel is a great way to boost your business. It creates a sense of unity and professionalism among employees and presents your brand in a positive light to customers and clients. This includes clothing items such as t-shirts, hats, or face masks.
3. Packaging
Logo-printed products can also be used on packaging materials like boxes, bags, and tags. It is a branding tool and adds a personalized touch to your products. This can make your products stand out from the competition, increasing the chances of customer retention and loyalty.
4. Trade Shows and Events
Logo-printed products can also be used at trade shows and events to attract potential clients and customers. Products such as customized USB drives, notepads, or keychains can be distributed at events, increasing brand awareness and creating a lasting impression on attendees.
5. Branded Swag
Incorporating logo-printed products as branded swag for your business can also be an effective marketing tool. This can include products such as mugs, coasters, or even stress balls. By using these products, customers and clients become more connected to your brand, creating a sense of loyalty and trust.
In Conclusion
Logo-printed products effectively promote your business, increase brand recognition, and save money on advertising costs. They can be used innovatively, including promotional gifts, employee uniforms, packaging materials, trade shows, and branded swag.
By incorporating these branded products into your business strategy, you can create a strong brand presence in the marketplace and attract potential clients and customers.
Remember to choose practical and useful products and design your logo to stand out with the right colors and fonts in order to create a strong, memorable, and impactful brand.