Pro Tips for Working from Home During the COVID-19 Pandemic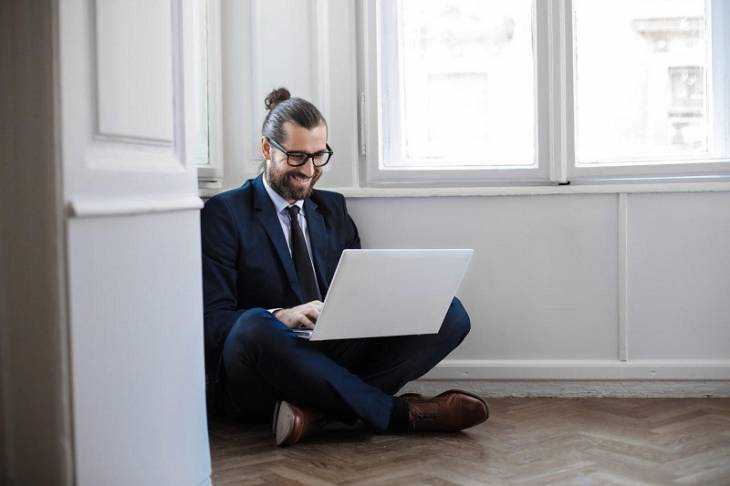 Amid the COVID-19 pandemic, several countries have declared lockdowns, placing their entire nation under quarantine to prevent the spread of the virus. With this, most companies are forced to implement HR solutions to protect their employees while keeping their businesses running smoothly - like a mandatory work-from-home setup.
While many employees see the flexible and comfortable setting as an advantage, others see it as a big challenge, even a hindrance to their productivity.
If you're one of the folks who are struggling to stay productive while working from home, here are 7 tips that might work for you.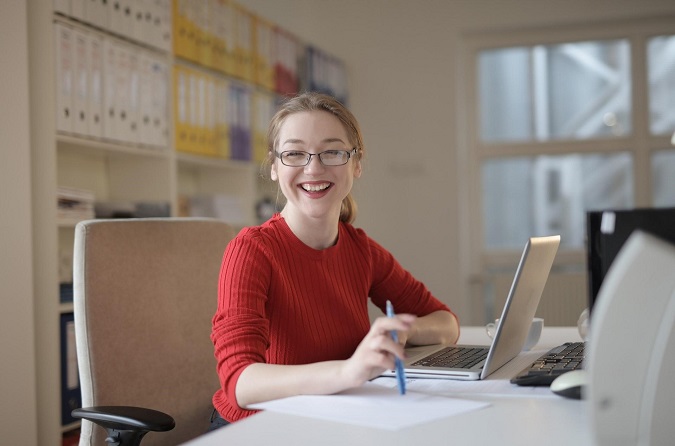 1. Get dressed
Whether you're anticipating a conference call or not, it's suggested to get dressed. It doesn't need to look as formally as it might for work - a nice casual wear that's suitable for public viewing would suffice.
Getting dressed is a simple way to draw the line between "going to work" and "staying at home". It helps you shift into your "work mode" faster and get more work done. It also makes you feel more connected to your everyday work routine - an aspect that's been cut off from us by the lockdown.
Do yourself a favor and get up early, take a bath, brush your teeth, and wear nice clothes.
2. Set reasonable work hours
Be clear about when you're (and when you're not) working. You can set a straight working shift of 8 hours or break up the day into chunks. Whatever that is, it should be aligned with the needs of your boss and the HR services.
We suggest sticking with your regular office hours. It would also be great if you're being on the same schedule as your coworkers.
After your work is done, log off and transition back to personal time.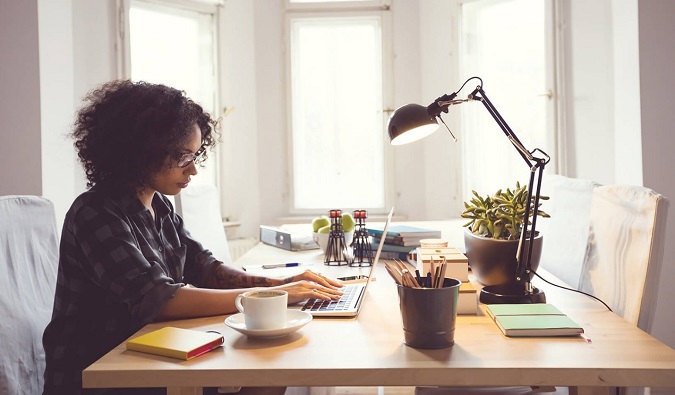 3. Talk to your family members about expectations
While it's nice to socialize with your family from time to time, don't give in to your sister's tempting Netflix binge invitation.
Let your household members know about your working hours and other expectations. Make it clear that you don't want to be distracted during these hours.
4. Designate a home office
While you can work on your laptop while sitting on your bed, it's not ideal for a full shift, 5 days a week for a month or two. Since you're going to have this work setup for a long period of time, it's ideal to designate a work-friendly home office.
Keep your workstation as separate as possible from the rest of your comfortable home. If you're going to have a lot of conference calls, make sure your backdrop is neat and decent.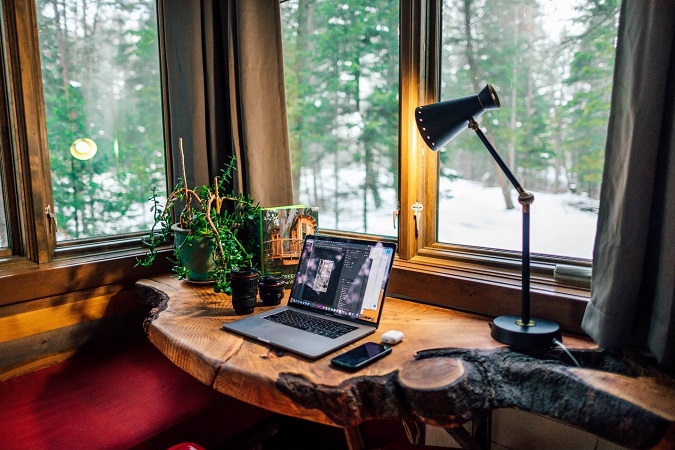 5. Create an environment that fosters productivity
Use a decent desk, comfy chair, and designated room for file storage and office supplies. If you're living in a small home, using the dining table would suffice as long as you maintain a quiet, distraction-free environment.
Wherever that is, make sure to train your brain to treat the area as a spot where your job happens.
6. Try NOT to get too sucked in by the news
Distraction is the major reason why people can't stay focused - and right now, one of your biggest distractions is the alarming news.
It's on TV and on social media. There are new coronavirus cases and deaths every day, all over the world. Healthcare systems are struggling. Adding fuel to the fire are the opposing political views and other negativities that show up on your newsfeed.
Keep yourself from checking COVID-19 updates and scroll yourself into an anxious mess. Sign out of social media. Work somewhere far from the TV or use your headphones to block external noises.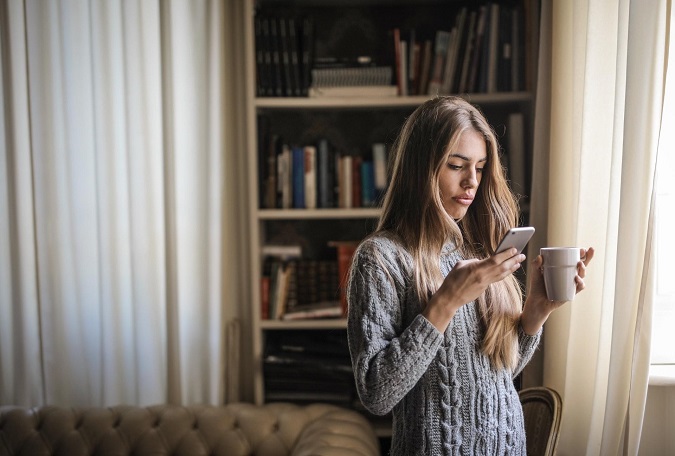 7. Socialize with your team
The main goal of the work from home arrangement is to ensure employees' safety amid the COVID-19 outbreak. But let's be honest - we can't help but feel lonely and hopeless.
You're not alone - you're on the same boat with your colleagues. Get yourself some human interaction by checking in with them from time to time. There are several messaging apps you may use, like Skype, Slack, or Zoom, to keep you company while you're working from home.
When the world is chaotic, reaching out, connecting, and showing compassion to one another are more important than ever.