Do You Use Wikipedia for Personal Branding?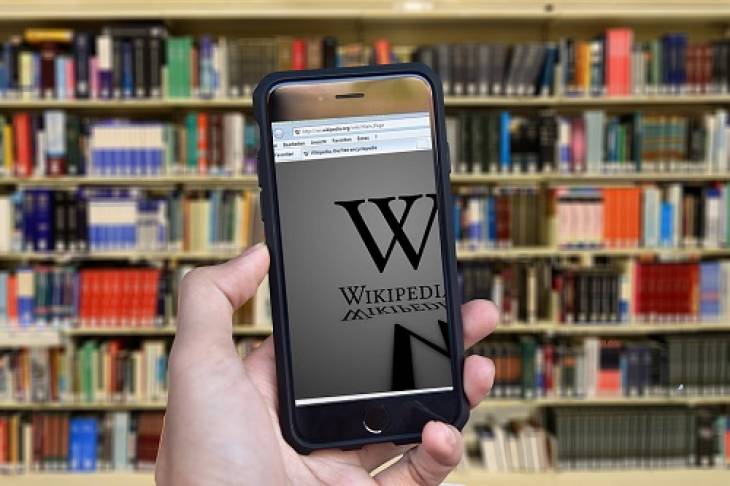 Until recently, personal branding was not as popular as it is today. All it involved was having a simple business card. Today, though, the tables have turned and personal branding is heard in every niche, more than the regular digital marketing or typical business promotion strategies. But, before discussing the idea of Wikipedia for personal branding, it is important to know the exact meaning of personal branding and its importance.
What is Personal Branding?
Personal branding is a process by which businessmen, entrepreneurs and individuals who wish to become a known name differentiate themselves by stating or articulating their Unique Value Proposition, either professional, personal or both. Personal branding may be easy or difficult to execute, depending on the competition that exists in a particular niche. It is leveraged across various platforms like social media and reputed sites, with a consistent message and image to achieve a specific goal.
With personal branding one can increase his/her recognition as the face of a brand or as an expert in a particular field, thus enjoying a good reputation, appearing more credible to clients, excelling in their career faster, and helping their company have more business and become dominant in the market.
This process of self-positioning was first spoken about in 1937 by Napoleon Hill in his classic book, "Think and Grow Rich." For an individual to establish as a brand, three things are cited as necessary, and those are:
Value Proposition - what does that individual stand for?
Differentiation - How is that particular individual different from others?
Marketability - Good reasons for an individual to be marketed?
So, can Wikipedia help you with personal branding, with respect to all the points mentioned above? The simple answer is YES.
Build Your Personal Brand with Wikipedia
The different ways Wikipedia can help you build your personal brand are actually pretty exciting. Taking your reputation, authenticity, prestige and credibility to a different level is actually very easy when you have a Wikipedia page or your own Wikipedia articles doing all the talking on your behalf.
Some of the benefits of having a Wikipedia page include:
A Wikipedia page will help you establish your expertise in your field. The first step towards establishing your expertise is to know what exactly it is you want people to know you for. This is a little sensitive as every niche has its own competition and recognizing this beforehand will help. Your own Wikipedia page makes your job easy because the pages usually rank high on search engines for a wide range of search queries, meaning it can instantly put you on the first page of Google and other search engines for terms related to your field.
A Wikipedia page will help you tell people about your achievement. If you are one of those people who wish to make it big in your career, become the face of your brand, or get known as an expert, apart from working hard, there is something else you need to do. You need to tell people about your achievement and what you are really about. With Wikipedia pages, articles you can easily do this and reach greater heights a lot faster than with your own blog page alone.
A Wikipedia page can make you more believable. Wikipedia is an authority; an extremely popular online encyclopedia where anyone can add their own pages, articles, and knowledge. Topics cover just about anything. Most internet users believe what is on Wikipedia more than what they see on personal websites, or what they read on social media. This is what makes Wikipedia such an effective and powerful route for successful personal branding.
Tips for Creating Your Own Wikipedia Page
Now that you know a Wikipedia page can help you with your personal branding, it is time to know how to create a Wikipedia page for yourself.
Wikipedia page creation is a simple process but with stringent rules. What makes Wikipedia rules stringent? Wikipedia does not entertain any kind promotion on its pages. That's the basic rule.
Now, let's consider the normal tendency we humans have, and that is self-promotion. The more we know about something or someone, the more our content about them is likely to become promotional. And it is not any different when it comes to self-creating a Wikipedia page or article about yourself. Even when you manage to create a non-promotional content, that content is unlikely to have a neutral tone.
So, what's your best option for creating a non-promotional Wikipedia page?
The best option to create your Wikipedia page or articles is to hire an expert writer. There are organizations that offer Wikipedia page creation services where experienced writers create the content for you without violating Wikipedia policy. This is in compliance with rules laid down by Wikipedia. The best thing about hiring experts to create your Wikipedia page is you have better control over the neutrality of content that appears on your Wikipedia page, and that can minimize the risk of Wikipedia deleting your page.
With your Wikipedia page, articles sailing through the site's approval process, you can tell the story of your company or business to a larger audience, as well as add photos of your products. Most importantly, the Wikipedia page can help you generate traffic to your site, build credibility and significantly grow your brand online.
See Also: How to Build a Solid Reputation Online as a Writer.