Trending Ecommerce Strategies Bringing BIG Results Right Now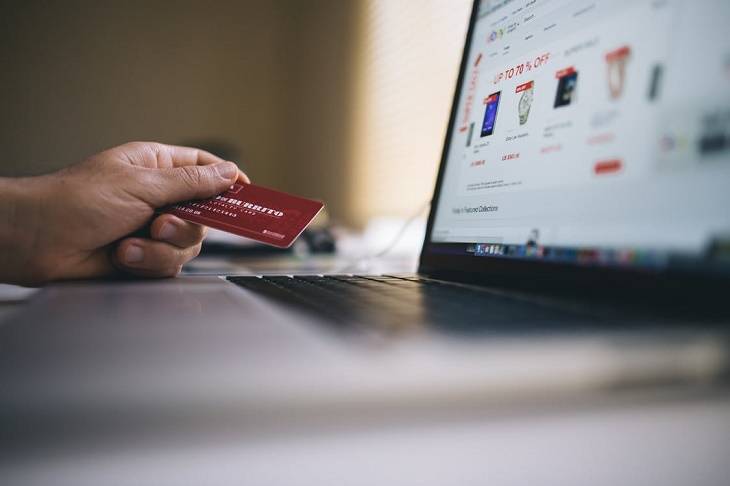 With the number of online buyers projected to reach over 2 billion by 2021, now is the perfect time to implement the latest ecommerce trends to ensure your business is accommodating this massive market worth trillions of dollars.
However, you aren't the only ecommerce website looking to get in on the action. Countless other platforms are adapting to newer trends driven by the latest consumer habits.
If you want to remain ahead of the curve, it's important to have a well-planted ecommerce strategy for 2019 and beyond.
Winning Trends and Strategies in eCommerce
Here are 10 effective ecommerce strategies to look at in 2019 and beyond:
1. Interactive Product Visualization
Interactive product visualization is the process of creating strong visual content that showcases every aspect of the product. This helps sway undecided customers by giving them all the information they need before buying a product. It's especially useful when selling high value products where buyer remorse is more likely.
So, consider implemented interactive product visualization tools such as integrated zoom for product images, high resolution images, video demonstrations, and 3D imaging.
2. Advance Product Filtering
Nothing is more valuable to a customer than their time, so aim to create a streamlined ecommerce platform that saves them time when shopping and browsing. Advance product filtering is great for this, allowing customers to quickly and easily find what they're looking for. Don't overlook this feature on your website for the coming years.
If it takes too long to find something on your site, you can be certain that the customer is going to look elsewhere. Implement advance product filtering to keep them longer on your site.
3. Personalize and Engage
If there is one thing that an ecommerce store lacks compared to their physical counterparts, it's a personalized and engaging experience for shoppers. However, this is quickly changing as websites use customer data to provide a tailor-made experience that keeps them coming back.
For instance, data such as purchase history, search results, and visited pages can be used to develop a more personalized ecommerce experience, while personalized emails can help generated high volumes of transactions.
Keep an eye on personalization technology in 2019 as it's an invaluable commodity going forward.
4. Don't Overlook B2B Commerce
B2B ecommerce is on the rise, with estimated sales to reach $6.6 trillion by 2020, so do not overlook this massive market. Similar strategies used in B2C ecommerce can be implemented on B2B platforms, namely providing a personalized experience that helps develop a strong relationship between businesses and suppliers.
5. User Generated Content
Ecommerce sites no longer rely solely on their own content, as user generated content is becoming even more valuable for online retailers. This is the process of using customer testimonials like videos, blogs, and reviews to generate organic growth and leads.
This is typically done using social media platforms, where customers that read user generated content are 97% more likely to be converted than those not reading this content.
6. Influencer Marketing
Influencers are a new generation of marketers that can help take your ecommerce platform to the next level. Research possible influencers that can help target your core demographic, while consider using micro-influencers that have a smaller but more impactful influence on consumers.
You can also measure the success of influencer marketing campaigns using analytic tools, helping to develop an improved influencer marketing strategy for future campaigns.
7. Instagram Integration
Instagram is one of the most powerful digital marketing platforms available in ecommerce. It has one of the fastest growing and most active user bases, while it's very market-friendly.
Links on the platform are easy to integrate. It allows you to utilize powerful interactive product visualization, while user generated content can be easily created and shared. Trends also show mobile commerce is on the rise and Instagram is a hugely influential mobile platform.
8. Chatbots
Chatbots are a must-have for any ecommerce store going forward as they provide a much more personalized experience for customers, helping to give an edge in a very competitive market. They can help with countless tasks and processes, saving both the costumer and business valuable time.
For example, chatbots are a good customer service tool that can provide answers to questions and take any complains without forcing customers to wait to speak with someone.
9. Live Video
Live video provides a great return on investment for ecommerce sites, allowing customers to get lots of information about a product without needing to read anything. This saves them time and gives them answers to many questions, while it can also be used to create user generated content.
For example, if you were to utilize live video for interactions with customers on Facebook Live or YouTube, you can create organic growth and reach a wider audience while showing exactly what your products have to offer. 
10. Artificial Intelligence in Marketing
One of the more exciting ecommerce strategies to follow is the use of artificial intelligence in marketing.
There are many ways AI can be used to better market an ecommerce platform, from personalized shoppers to data gathering that helps provide insight into consumer habits, so it's something any ecommerce business should look to embrace in the coming years.
For example, AI analytic tools can track the browsing habits of potential customers, gathering info on how what products they interacted with, creating metrics from the data to help develop better marketing strategies to convert them.