New Pandemic Confidence in E-Commerce Inspires Retailers to Compete with Amazon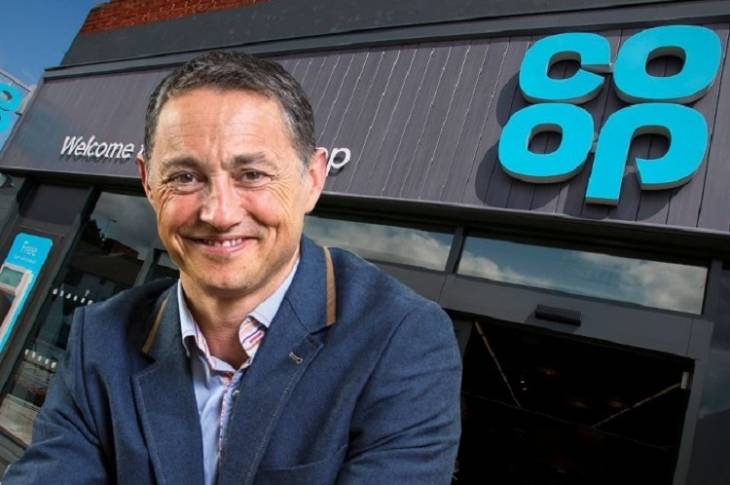 Matt Atkinson, Chief Membership Officer, Co-op.
As restrictions start to ease in the UK and other parts of the world, the online sales that have saved retailers are set to inspire a new era of e-commerce, with over a third (32%) of 600 leaders in retail, hospitality and leisure surveyed in a new study saying that better use of their customer data is essential for driving growth in their sectors.
In the past year, during the most challenging circumstances for business, over half (57%) either invested in e-commerce or digital transformation during COVID-19, or already had online shopping capabilities, while a third (38%) said they turned to digital transformation and e-commerce to help them survive and grow their businesses.
According to the research from Moving Forward Through Digital, the new report from LiveRamp, includes insights from the likes of Jeremy King, Founder, Corbin and King restaurant group, Matt Atkinson, Chief Membership Officer, Co-op, and Lord Bilimoria, President, CBI. 
Over half (56%) of retail leaders believe better e-commerce data would give them a chance to compete with e-commerce giants like Amazon or ASOS
The explosion in e-commerce has allowed brands to improve customer data insights to such an extent that one in three leaders expect business growth of up to 20% this year
Almost a third (32%) of retail, hospitality and leisure leaders believe future growth in their sector depends on better customer data
While lockdown has already caused the collapse of several retail giants on the high street, there have been British winners like Boohoo and ASOS who are leading the way in digital. Almost half (56%) of retail leaders surveyed said that improved e-commerce and data would give them a better chance of competing with the UK's largest e-commerce sites like Amazon or ASOS, and 26% said that investment into and better understanding of e-commerce specifically would help them to do that.
As business begins to look to recovery post COVID, over a third (34%) of retail, hospitality and leisure leaders surveyed said e-commerce could drive further growth in their business this year by as much as 20%, while 41% of leaders in these sectors said more personalized marketing online to customers would help drive growth.
However, the digital transformation of bricks and mortar retailers and restaurateurs selling meal kits online has enabled these industries to gather huge amounts of data about their customers – meaning they are better equipped to conduct e-commerce strategies now than before the pandemic.  
Among the retail, hospitality and leisure leaders surveyed who had invested in e-commerce in the last year, over half (53%) said that online sales have enabled them to gather data about their customers for business insight or marketing, and 26% the data they collected helped them understand their customers better.
Further, 29% of retailers surveyed said they either have started or are considering a data collaboration with another organization to improve growth in their business.  58% of retail, hospitality and leisure leaders said that if they were to enter a data partnership, they would make use of the customer data in some way.  
Insights from Leaders in Retail, Hospitality and Leisure
Here's more from interviews with top retail & hospitality leaders affected by Covid-19, discussing how digital transformation and better use of data has specifically impacted businesses from the Co-op to Planet Organic and Brompton Bikes:
Vihan Sharma, Managing Director, LiveRamp Europe said:
"Digital transformation has been essential for the retail, hospitality and leisure sectors to survive through COVID, and increased e-commerce has enabled these sectors to thrive, branch out into new products and reach new customers. The first-party data that these businesses now have will be invaluable to recovery and growth post COVID-19.  Businesses will be able to use data to improve their products, identify their ideal customers and optimize their marketing."
Matt Atkinson, Chief Membership Officer, Co-op said:
"The pandemic has accentuated and accelerated our adoption of digital technology. We saw seven years of online growth in seven weeks. And the sustained nature of that change means that new habits are formed. Throughout the crisis, data has enabled us to focus our digital transformation on products and places and deliver more innovation all the way from the supply chain to personalizing the customer experience and making sure the customer is really getting great value.
"For example, at the beginning of the year, we didn't really have a very large app user base. But we relaunched last year, and ended up with a million users of our apps. That accelerated our ability to offer personalization and value to customers." 
Jeremy King, Founder, Corbin and King restaurant group said:
"I think there will definitely be more digital technology in the restaurant industry in the future. And I welcome it – as long as it's enhancing.  Even before the pandemic, the company was changing. With CRM and the integration with our reservation system, our marketing emails have become more targeted, more effective and engagement has increased. 
"A lot of us are actually strangely grateful because the pandemic has accelerated things that we wanted to change which, whilst operating, were nigh impossible. And for me that has been emancipating and exciting."
Maurice Ostro OBE KFO, Chair, Business Action Council said:
"The digital economy is growing. People are moving away from bricks and mortar.  So, any business that doesn't take a long hard look at its digital footprint and where it's focusing its future growth is missing an opportunity."

You might also like...