How to Bring a Beautiful, Timeless Vintage Vibe into Your Home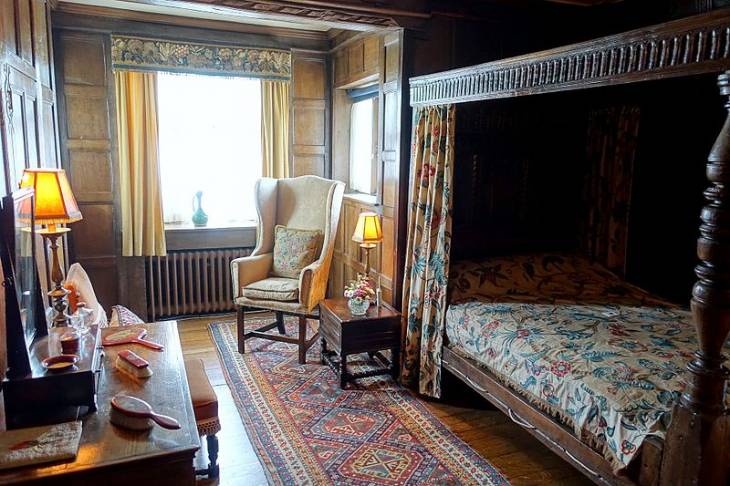 A classic, vintage English interior view of Packwood House in Warwickshire, England. Photo: Daderot/Wikimedia.
Ever since people have lived in houses, they've had a constant need to make their place feel like home. This is why we often decorate our walls and furniture with items that remind us of the past.
Incorporating vintage pieces into your interior design is a classic way to enhance the look and feel of your home. By bringing vintage items in your home, you can add an appealing, cozy and classic touch to the interior decor of your living space that never gets old.
Whether you're looking for that rustic farmhouse feel, or something more elegant and refined, there are many ways to incorporate these styles into your home decor.
Here are some tips to bring that attractive and timeless vintage vibe into your home.
Wooden Floors
Wooden floors are a classic style that never goes out of fashion, but they can be tricky to work into your home design.
One way you can make them more practical is by using wool rugs or other rug material around the house to hide dirt and pet hair from your visitors, which also helps prevent slips!
Vintage Style Furniture
There are many furniture stores now that offer vintage-style furniture in their inventory. This is a great way to bring an authentic old-world feel into your home without having to hunt down and restore antique pieces from different periods.
Although if you have the patience for it, then restoring vintage furniture is always exciting to do and can be worthwhile, too.
Vintage Style Lighting
Some of the most iconic lighting design features are antique-looking pendant lights. These are an easy way to bring a vintage look in any space, from the living room down into your kitchen or dining area.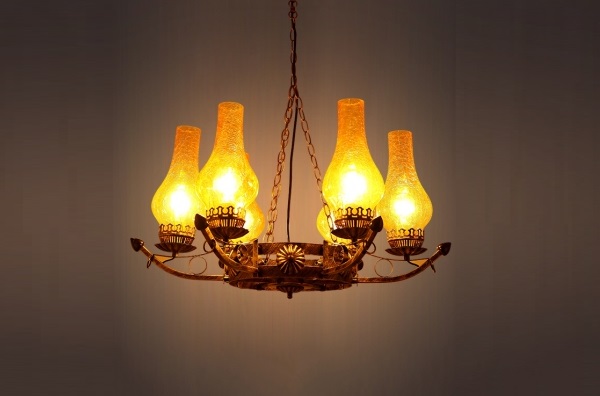 Moreover, vintage style pendant lights are great for adding ambient lighting without using too much visual real estate on walls where you may have art hanging.
Luxury Leather Furniture
A classic way to bring a luxurious touch to your home is by purchasing some new luxury leather furniture pieces for your living room or bedroom.
One popular designer piece that many people love is leather sofa and chairs. These are a great way to add that high-end luxury appearance to any room in your home without breaking the bank.
Vintage Rugs
Adding vintage rugs in your home may seem simple, but it goes a long way in lifting the look and feel of any room. Vintage rugs inject coziness in your space, while also giving it that traditional feel.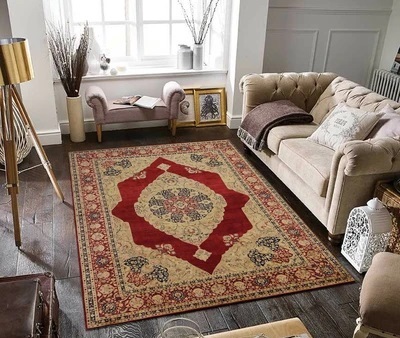 A vintage rug is also a great way to add texture and dimension to a room. No matter what color or style you're looking for, a rug is always a great adding to your home design.
For example, investing in Pakistani rugs can give your home that antique feel and vintage vibe that's hard to miss. Best of all, vintage rugs come in a variety of sizes, designs, and materials, plus they can be reused.
Spotless Porcelain Tiles
Porcelain tiles come in all colors and styles. They can be used on floors and the walls in the kitchen for a clean and contemporary look. They are also easy to clean, wipe and maintain.
Wall-Mounted Shelving
Wall-mounted shelves are a great way to display your favorite things in an interesting and classic manner, without overwhelming the room with clutter from floor level.
Wall-mounted shelving allows you to use vertical space, which can be very helpful if you have limited square footage that needs sprucing up and showcasing.
There are many different designs of shelves from hanging to corner shelves that can help to create that aesthetically pleasing and functional look in your room.
Rattan Folding Chairs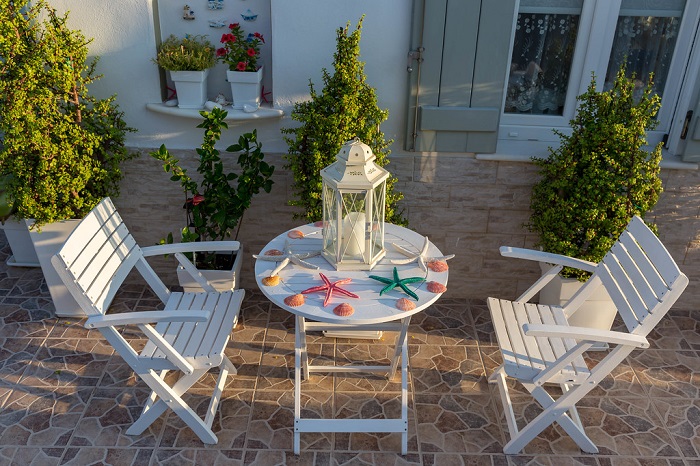 An excellent way to give your home that classic colonial-era feel is with a set of rattan chairs. These are the perfect accompaniment for your dining room or living area and will make you feel like you're at a summer cottage up in Maine
Rattan chairs add just enough texture without feeling cluttered. A folding chair is an easy way to mix in vintage vibes without going overboard. Rattan is one of the most popular materials out there that has been around for generations, which makes this a no-brainer.
These chairs are usually very easy to find at your local department store and can be purchased for under $100, making them an affordable investment. Rattan is durable and versatile enough to work with any style or design theme.
Faux-Leather Tufted Bench
This bench is the perfect accessory to a living area or bedroom because it can easily double as an extra seat. It's made of faux leather, so if you have kids and pets running around the house, then this is probably not for you. But these pieces are staples in any well-designed home and make great additions to your decorating kit.
Window Treatment
Your window treatment can bring a classic vintage look into your home. There are a huge variety of ideas to choose from: You can go with traditional Roman Shades, or forgo tradition and try out some more modern styles like sheer curtains, roller shades, or blinds.
Whatever your preference and desired vintage look is, you'll find it!
Faux Leather Chairs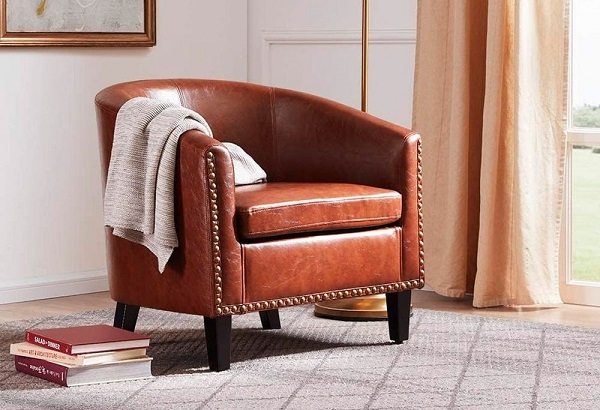 Chances are you've seen a chair like this before. These chairs look and feel just like they were made from real leather, but because they're faux leather, there's no need to worry about them getting messy or scuffed up with use.
There are also different styles available, so you're sure to find the perfect chair for your interior design.
Rustic Coffee Table
Do you see that coffee table in your home? The one with a glass top in the living room. If it's time for an update, consider getting a rustic-style coffee table instead to inject a vintage style in your home.
There are many designs, materials, and styles available, and they all look great.
Faux Fur Rug
If you're looking for a rug to add some warmth and style to your home, faux fur rugs are just the thing! This soft material is perfect for adding texture without sacrificing comfort or safety, so it's no surprise that they've been so popular recently.
Faux fur rugs also come in many different colors, patterns, and shapes. Suppose you don't want a rug of faux fur in your home. You can use a Zieglar rug to give your home that "classical" touch.
Mid-Century Style Bedding
Mid-century modern style is clean and sleek, with a focus on simple lines. You can bring this look into your home decor by switching out your bedding for something more streamlined in design.
The sale of mid-century modern bedding items has been on the rise since at least 2008, and now there are plenty of options available online you can get to spruce up your bedroom.
In Conclusion
You don't have to be a professional interior designer to bring classic vintage vibes in your home. Simple and thoughtful additions can bring that timeless charm of vintage eras into your home.
Don't forget to put a plant in your room, hang some family photos on walls, and add an area rug for extra comfort and to complete the vintage look. You can create a classic vintage style that will last for years!

You might also like...