Key Considerations Before Outsourcing Your Business' Lead Generation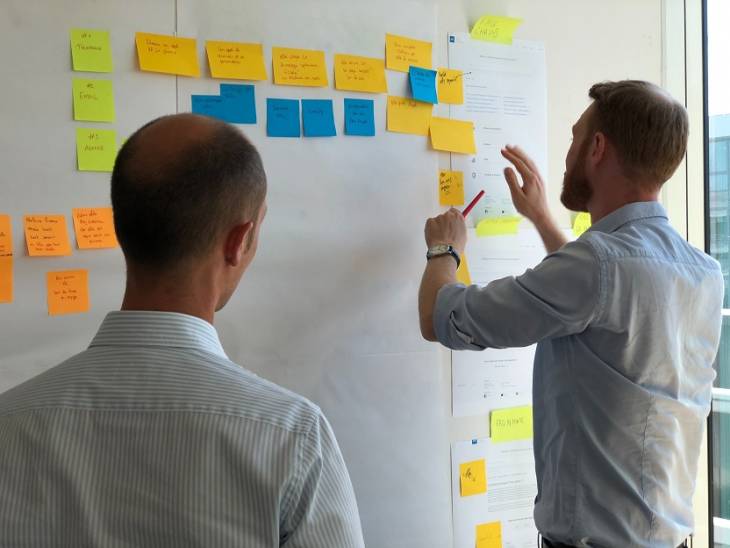 In a world where technology becomes obsolete easily, the methods and the tools for reaching customers are also improving and also evolving rapidly.
However, with greater access to technology, the competition to acquire the same set of leads in a niche is also skyrocketing. It is natural then that companies focus on generating leads heavily.
While some companies invest in building teams that familiarize with the product and bring in appropriate leads, others outsource it to people who have experience generating leads or have the necessary updated infrastructure to make the process seamless.
While there is no right answer for which one to choose, here are four major considerations to focus on while making that decision.
I. Intent and Goal
Outsourcing will not always work for B2C companies for the simple reason that today the largest volume of leads will largely depend on inbound marketing. With the right kind of advertisement strategies, companies can bring in customers.
Outsourcing, however, is particularly useful for B2B or B2B2C clients. Whether you want to outsource or not also depends on the kind of relationship you plan to build with your customers. Some products are so specific, or the customers need details and analytics that only home-grown sales development reps (SDR) - a type of inside sales rep that solely focuses on outbound prospecting - can handle. Those SDRs develop expertise that outsourced agencies can't match.
On the other side, some companies need voluminous leads because the conversion rate is low. There could also be cases where leads only need specific information before deciding whether to pursue details, from where the SDRs can take forward.
While those products might be technical, too, the amount of information needed before a lead gets converted might be lesser than with the previous type of product. Compare, for example, specific SAAS projects with cybersecurity tools. Even though both are specific with a high degree of customization, the amount of upfront information for conversion differs.
II. Sales Cycles
A sales cycle is the entire duration from getting leads to closing the sale. There are two considerations here about the sales cycle when choosing to outsource lead generation:
How long is your sales cycle?
How personalized and large do you want your prospects to be?
When you have longer sales cycles, it makes sense to generate leads to keep the wheel turning constantly. Given the time gap, you need to focus on building relations while other sales close. There is another sub-consideration here - one we'll discuss after this.
Besides that, with longer sales cycles, the possibility of having endless potential leads is slim. If the nature of those leads is more important than reaching a wide pool of them, then outsourcing makes sense. In that case, outsourcing software and agents have access to a large of contacts and other data. They can narrow your requirements and reach the right personas.
On the other hand, if your sales cycle is short, you can afford to reach a wider pool of people. Not only will a short sales cycle afford you endless potential leads but allows you to strategize in such a way that more people will know about your product than otherwise.
While things like cold calling and cold-emailing will help build this strategy, you also need to invest in inbound marketing funnels. Once again, this depends on your sales cycle, the product, and your customer's persona.
III. The Contract Value of the Product
This is the consideration we were talking of when discussing long sales cycles. The total value of the product or the service you are selling is also important when deciding whether to outsource lead generation. If the value is small, then the conversion rate could be higher. In those cases, it is easier to do it in-house because the pool of leads is high.
The amount of contract value over which to opt for outsourcing doesn't have a universal value either. Lead Fuze, an outsourcing company, pegs it at 1000 USD.
The higher your contract value, the more care you should exercise when finding leads. Here, a large database of contacts is useful for matching the persona you're looking to engage. Additionally, if you have a long sales cycle and a high contract value, outsourcing is the better option.
IV. The Volatility of the Product
The crux is this: Can you afford to include lead generation with the numerous activities you'll have to do for your product?
In a more elaborated way, some products are so volatile that it takes the company a dedicated effort to maintain the unique selling point (USP). This is nowhere as true as it is in IT (Information Technology)/ITES (information technology enabled services). Several companies develop products and then license them for use. Those companies have to work on releasing patches and building updates. Even then, USPs can be overcome easily.
When your products are so volatile, you should divert many of your resources to maintaining that USP and market edge. In that scenario, outsourcing makes more sense than spending money and other resources to develop in-house SDRs for lead generation.
Suppose you have products or services that can afford to use a specific software in the medium-term while changing crumbs in the service. In that case, you can afford to develop in-house professionals for lead generation because you have the resources to build on your market edge. In that scenario, lead generation takes precedence.
In Conclusion
There are many other considerations that can come into play when outsourcing your  lead generation, like budgetary limits, implicit costs, overheads, and the cost of updating your infrastructure. But all these other constraints fit neatly within the four that we've discussed.
Understanding your product and the client's persona will help choose between in-house development and outsourcing to qualified agents.

You might also like...