You Can Drop Beer Now. Sales for Non-Alcoholic Drinks Leading the Market, Studies Show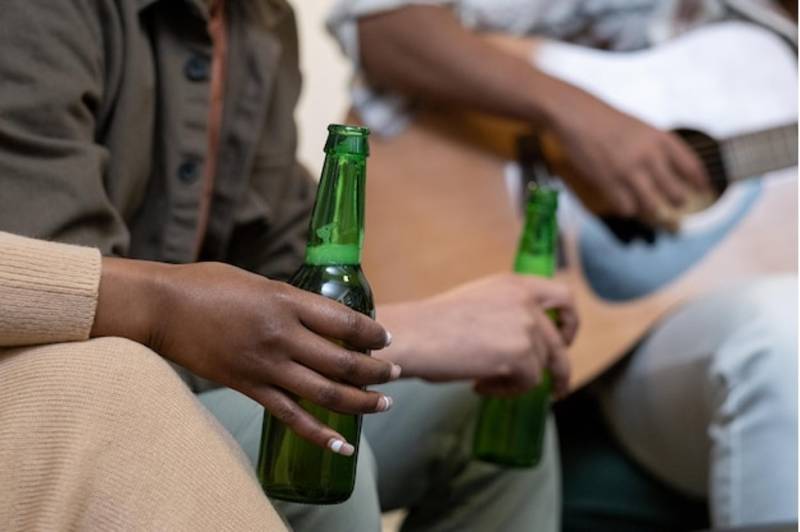 The demand for non-alcoholic options is skyrocketing, with Amazon revealing that sales of non-alcoholic drinks have increased by almost half (49%) year on year, and the non-alcoholic selection has increased sales by 46% in the last year alone.
Search data also showed that the most popular non-alcoholic drinks on Amazon Fresh in 2022 were Birra Moretti Zero Alcohol-Free Beer, Brewdog Punk IPA Alcohol Free, Budweiser Zero Lager Beer, BrewDog Nanny State Hoppy Ale and Codorniu Zero Alcohol Free Sparkling White Wine.
It's clear that non-alcoholic options are becoming more accessible, with consumers finding it easier than ever to find alternatives to alcoholic beverages. This is largely due to innovations within this space, which often come from startups and small businesses looking to shake up the industry.
One of the SMEs leading the charge in the alcohol-free brewing industry is Drop Bear Beer, a socially conscious and multi-award-winning brewery founded by LGBTQ+ married couple Joelle and Sarah Drummond. Despite starting in their own kitchen, the company has grown by a staggering 2000% and is now utilizing the power of Amazon to meet the increasing demand for "no and low" options.
Case study: Drop Bear Beer's story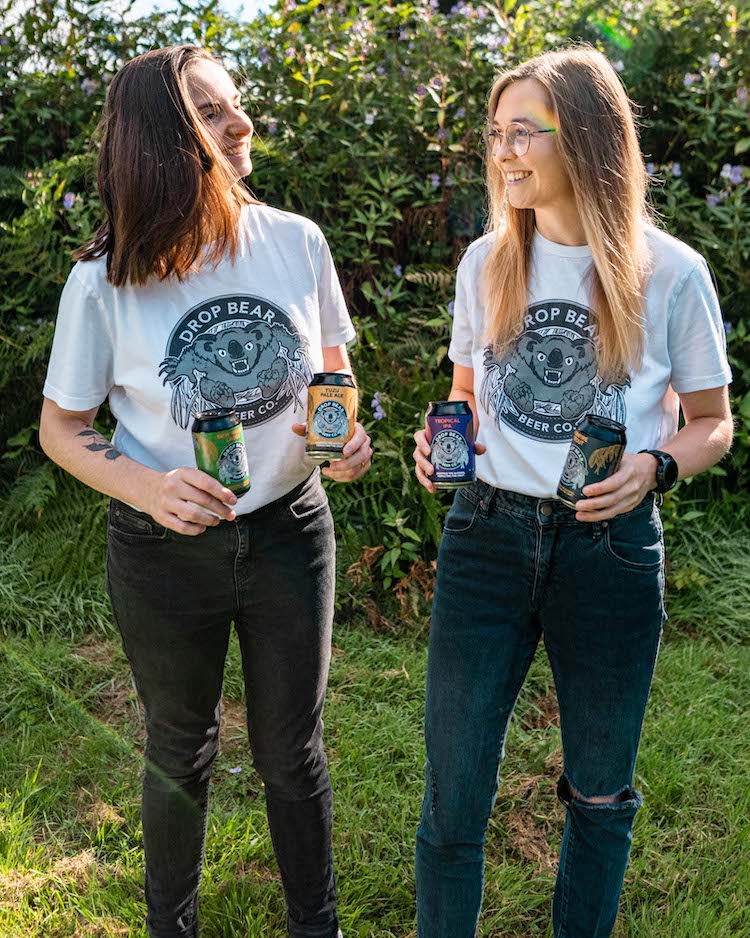 Sarah left Joelle – Drop Bear Beer founders.
Sarah and Joelle have always been passionate about food and drink. In 2018, Sarah decided to drop drinking alcohol, and Joelle joined her. They soon discovered how hard it was to find non-alcoholic drinks that tasted good, so they started brewing in their own kitchen using YouTube DIY videos.
The duo perfected their recipes and eventually launched their brand in 2019, and now they run The World's First LGBTQ+ Owned ​Alcohol-Free Brewery.
Drop Bear Beer's mission is to brew the best 0.5% ABV craft beers and build a better world in which to drink them. One of their favorite products from the line-up includes Tropical IPA, due to the intensity of its flavor with fruity notes and crisp hop bitterness.
Sarah and Joelle wanted to create the perfect beer so you'd never know it's alcohol-free.
Growth of the company and business online
In 2020, when the Covid-19 pandemic forced pubs and bars to close, Drop Bear Beer – like many other small businesses – shifted its strategy to focus on online sales on Amazon, resulting in a 2000% increase in sales within six months. More people are shopping for and buying non-alcoholic drinks online.
Today, Drop Bear is carbon neutral and B-Corp certified and has won over 20 awards. They have joined Amazon Launchpad with the goal of leveraging Amazon's German warehouse to reach more of the European market, experiencing 100% growth in Q4 compared to the previous year, in part because of the features and support of Launchpad.
Looking ahead – the market is projected to grow
The low/no alcohol market has changed dramatically over the years, with the UK market predicted to be worth more than £450 million (US$538m) by 2024. Consumers are more open-minded to trying alcohol-free options, and demand is higher and more frequent.
There is no longer a simple distinction between non-drinkers and drinkers, as many consumers seek to moderate their intake and subsequently look for tasty alcohol-free alternatives.
Sarah and Joelle expect to see more stockists such as supermarkets and bars increasing their ranges, and customers focusing on quality, while being sensitive to price.
In 2023, the team is looking forward to opening their own brewery, increasing their listings across the UK and beyond, and launching exciting marketing campaigns over the summer. Drop Bear's customers are their biggest inspiration, and they're constantly motivated by customers' positive feedback.

You might also like...