How to Market Luxury Brands: 7 Key Tips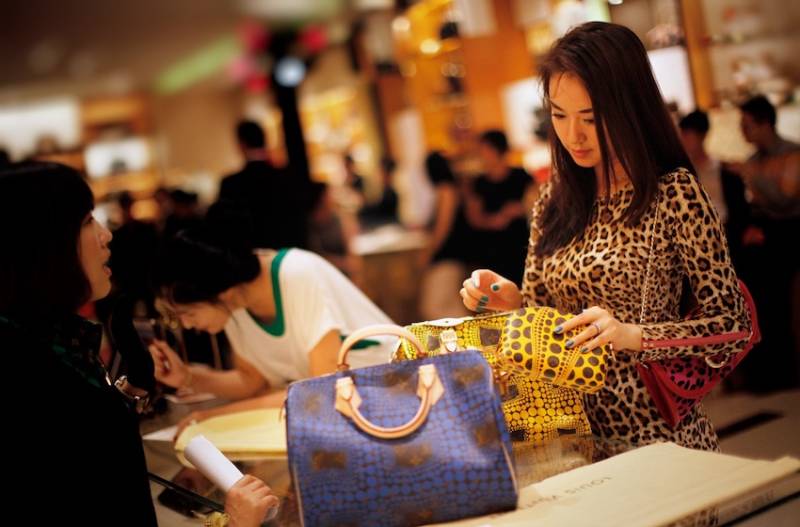 Woman luxury goods shopper at Louis Vuitton store in Shanghai. Photo SCMP Photos.
Luxury brands are distinguished by their high level of quality, exclusivity, and high price tags. These brands cut across industries and niches, offering great variety and value to users.
If you want to promote and sell luxury brands, it is important to be strategic in your marketing so that you can connect with customers in a creative, personal way and close more sales.
Speak in a friendly, relatable tone that appeals to people's emotions when marketing. Use clear, concise words and phrases, keeping the vocabulary simple so that those reading, viewing, or listening to your marketing messages can easily understand.
In addition, focus on building customers' trust by providing quality luxury products in the best condition and stellar customer service that will make them feel special and get value for money.
When you show customers how trustworthy, unique, and exclusive your luxury brand business is, they will choose you over competitors.
Top Tips for Marketing Luxury Brands
Here are some effective strategies for marketing luxury brands to help you close more sales: 
1. Take advantage of visual social media networks
Whether you are a profitable luxury brand or a luxury brand reseller– buying and selling of new and pre-owned luxury goods, youcan leverage visual social media networks like Instagram, Pinterest, and YouTube to showcase your products in creative ways. By using high-quality images and videos, luxury brands can create an emotional connection with potential customers and stand out from the competition.
Additionally, visual social media platforms allow for targeted advertising campaigns that can be tailored to specific audiences. This allows luxury brands and resellers to reach more people who are likely to be interested in their product or service.
When creating content for visual social networks, remember to write with the view to stir people's imagination and tag at people's emotions. Use clear and concise language to ensure the user can understand.
2. Launch a website that is optimized for SEO and user experience
Luxury brands and retailers need to build a business website where customers can come to learn about the business and buy the luxury items. The website should combine style, user experience, and functionality.
Rather than relying solely on flashy visuals or resulting to confusing navigation, use high-quality images and videos on the site to create an emotional connection with potential customers while still being easy to navigate.
Also optimize your website for search engines by including relevant keywords within your website content to target and drive more qualified search engine users coming to your website.
For example, if you are selling premium luxury streetwear, then a keyword for your site could be 'premium hoodie' as this will exclude users who are searching for a cheaper alternative.
Similarly, if you were selling luxury wine, then you would be looking to add a keyword phrase such as 'vintage wines.'This will result in a more successful long-term marketing strategy.
3. Highlight personal or emotional associations, rather than material worth only
Luxury brands can create a deeper emotional connection with their customers by engaging their senses with emotional and or personal associations.
Scents, sounds, and visuals are all key elements that can be used to strengthen the brand-consumer relationship. For example, Rolls Royce adds a blend of mahogany wood, leather and oil to its cars to capture the feeling of older models, while Eton shirts use the smell of freshly laundered cotton.
You can also use music to evoke certain desired feelings from customers. For example, Soundwich in Portugal delivers gourmet sandwiches in boxes with music chosen by the chef, and the Westin hotel chain creates customized soundtracks for its public spaces.
Tech companies like Apple, Nokia and Samsung also invest heavily in creating unique and distinctive sounds that are recognizable to their audiences. By stimulating your customers' senses, you can make a lasting impression and build loyalty within your luxury brand marketing strategy.
4. Publish informative content for users
One of the most effective ways to generate qualified leads to any business is through high-value, informative, and engaging content. When you focus on creating and publishing high-value content, it engages your users in the luxury market and builds strong sentiments about your company.
High quality, informative digital content is much more shareable on social media, meaning it can reach even more users when it is shared online and even go viral and draw in more eyeballs.
For example, if you are selling luxury wines, you can educate your audience on why it is priced the way it is, the method that was used to make it, and even how the wine is different from other wines.
You could also create informative blogs on the period that the wine came from and outline the special occasions it is best for. This content marketing strategy is also great for SEO as you can end up ranking for important keywords you may not have thought about, which can significantly increase your organic search engine traffic that brings even more qualified leads to your site.
5. Create exclusivity
If you are selling luxury products, then exclusivity should be at the forefront of your brand's marketing strategy. This will result in maintaining customer interest and desire to own that product. This can be achieved by creating a sense of scarcity and being rare. If anyone could purchase a Rolex, it wouldn't be luxury and it would lose the appeal to the high-end purchasers. This is a fundamental fact of high-end and luxury consumer psychology.
Some luxury brands may fear that being online will remove that sense of exclusivity, but this is far from the truth. Being online is important to showcase your brand to a large number of users. This does not mean that everyone can purchase it. Instead, it inspires more people to want the brand or products, which increases the sense or exclusivity and rarity in the market. 
In Conclusion
Of course, there are many other methods and tips you can use to market luxury brands. But, by following these simple tips, you will close more sales and gain the traction your brand needs.