How to Make Your Freelance Writing Business Standout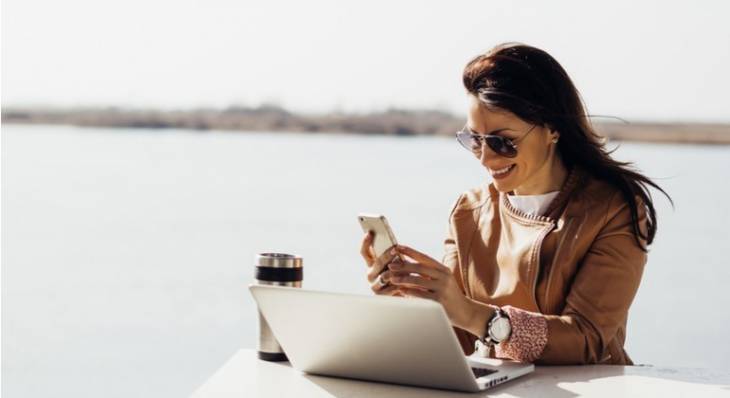 We live in an age where people want flexibility with everything—banking, shopping, entertainment, and, of course, work. This has inevitably led to the number of freelancers conveniently offering their services on demand to rise sharply around the world.
However, while growth of freelance working has been great, it also means that now there is a lot of competition too.
If you are a freelance writer and want to take your freelance business to the next level, then you need to establish a unique and attractive personal brand to cut through the competition.
The following are key things you can do today to build your brand and make sure your freelance writing business stands out in the market:  
1. Create a Professional Website
Having a professional website is a must for every small and big business today. However, the same goes for self-employed professionals, including freelance writers. This is because a website can be used to reflect professionalism.
Rookie and non-committed freelancers won't make an effort in building or hiring someone to build a full-fledged website. Plus, a dedicated website will allow you to display a professional creative portfolio and convert more potential clients into actual paying clients.
2. Design a Unique Logo
A logo is one of the most important parts of a brand. So, if you want to set yourself apart from other freelance writers, then you must create a logo that reflects what you are all about.
The good news is that you don't have to pay an arm and leg to get a premium design. There are many advanced online logo tools that you can use to create attractive and personalized logos yourself, and that too without spending a lot of money.
Most of these logo design programs charge only the cost of a standard pizza.
3. Establish Social Media Presence
Here is a thing that you may know- social media is freelancers' best friend. This is because it allows talented professionals to network with others, provide convenient customer care, and also share samples of their best works to demonstrate their talent and increase sales and conversions.
Create a business page on Facebook, Twitter, Instagram, and other social media platforms and forums to share your contact information, best content, and the various services that you provide. It's a great way to engage audiences and stay top of mind with prospects and clients.
If you deliver great value to people using social media platforms and receive a lot of positive ratings and engagement on the platforms, then your brand credibility will grow and that will help in attracting more high-paying clients.
4. Infuse a Personality into Your Work
Branding yourself is one of the most important things that every freelancer must add to their marketing strategy. This is because there is no dearth of skilled and experienced freelancers in the world, which means you've got to differentiate yourself somehow to lock-in loyal clients.
If you want to stand out and attract some of the best clients, then a strategy you should work on is developing a writing style that's unique and fresh.
Consider the tone of your writing, sentence structure, choice of words and phrasing to develop a distinctive style, which can be chatty, humorous, critical, witty, or something else that's appropriate which readers will instantly recognize as your style.
With a distinctive and appealing style, your content will have personality that makes it standout, which will give a huge boost to your brand and freelance business.
5. Use Social Listening Tools
Social listening tools allow you to learn what social media users are saying about you on different platforms, like Facebook and Twitter.
For instance, BuzzSumo is a popular social listening, research and monitoring tool that allows you to "listen" to the comments about a particular keyword, which could be your name or your company's name on various platforms.
Use tools like it to learn what your target demographic feels about your business and what kind of posts do well on which days, and more. You'll then be able to refine your offerings and marketing to provide solutions that meet audiences' exact needs, thereby growing your business.
6. Collect Testimonials
One of the biggest challenges that you have to face in a freelance business is assuring your prospects that they can trust you with their projects.
A good way to do that is to ask for testimonials from your satisfied clients and publishing the same on your website and freelancing platforms like Upwork and Freelancer.com. These testimonials can serve as badges of trust and make it easier for new clients to trust you.
In conclusion
Life as a freelancer isn't always as rosy as it might appear. You're essentially working as a solopreneur, assuming various roles like writer, marketer, advertiser, bookkeeper, and so on, which can be challenging. However, that doesn't mean that career growth isn't possible.
If you use the right tools to assist you in different areas of the business, such tools to manage your email and social media accounts, and follow the tips shared above, then you can easily give your business a major boost and succeed as a professional freelancer and entrepreneur.

You might also like...