The Fundamentals of Technical SEO You Should Never Ignore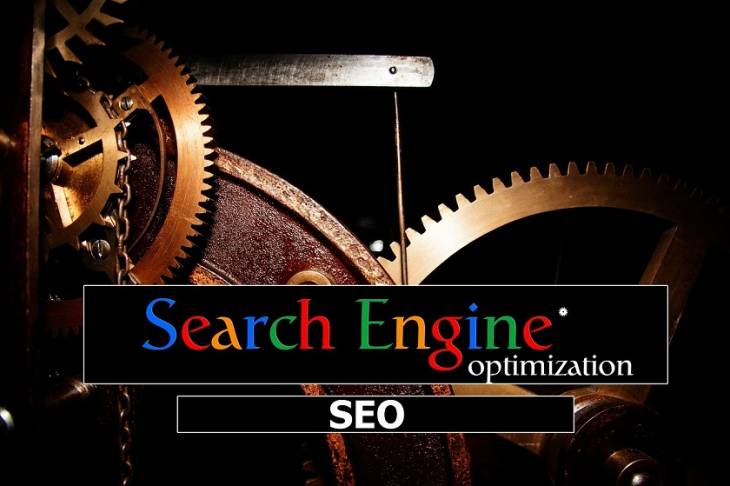 Gone are the days when you could focus only on on-site optimization, link building, website auditing, keyword research, and local SEO and be perfectly fine.
While each of these components plays an integral role in the success of a website, you cannot overlook the need to understand and implement the technical SEO bit. Failing in this can mean empowering your competitor, who may already be doing a lot in this area.
As evident from the terminology, technical SEO covers the technical sides to enhance a website's ranking on the search engine. A site is well-optimized if it loads faster, crawls quickly, and is easy to understand by search engines.
When you talk about technical SEO, you partially refer to the on-page optimization that gives priority to the website's higher ranking elements. It is different from off-page optimization, though, which works on other channels to increase the visibility of your website.
Here are a few characteristics of this that can help you with a better understanding.
The integral traits of technical SEO
A website that opens on all the devices quickly and is easy to crawl by search engines is technically sound. It is the clear and crisp technical setup, which avoids the trouble of duplicate content or any such component, that can lead to confusion.
If you speak to an SEO expert to define this specific aspect of search engine optimization, you will most likely hear the following points from him or her:
1. Loading time
Nowadays, people don't like to spend their time waiting. In 2016, a survey showed that 53% of mobile users would bounce off the site if it took more than three seconds to open. It is 2020 now. The world is moving even faster, and no one has time to play a waiting game.
Having a slow site kills your traffic and sends a wrong signal to Google about its quality.
2. Easy to crawl
When robots crawl your website, they investigate the quality of the internal link on it. They go through them to have a clear understanding of the content of your website.
However, some content pieces can be extremely crucial for your website, but you may not want the crawler to reach there. In those situations, you can use your technical SEO prowess to block them from going there. You can also allow spiders on those pages, but tell them not to index or check any links on them.
Usually, people use robots.txt file to control the movement of the robots. However, they have to be careful with it as even a minor error can affect the site's crawling and indexing chances.
If you have heard it, some people block CSS and JS codes on their website in the robot.txt. They hide these files so that search engines can't get a view of the performance of the sites.
Similarly, to allow crawling but block indexing, they take the help of robots meta tag. These components have multiple layers. You need to possess strong know-how to apply them correctly.
3. Dead links
While a slow loading website is one problem, leading your traffic to a non-existing page is another serious issue. It shows up as a 404-error page.
The dead pages are useful neither for your users nor search engines. But, a large number of sites tend to have dead links because of the constant development process.
If your website also has such links, you need to use specific tools to find and correct them. For this, redirecting the URLs can be one strategy. It can be helpful if you have deleted or shifted content to some other page.
4. Duplicate content
Another critical aspect of technical SEO is detecting duplicate content existing across numerous pages on your or other websites. It can be bad for your SEO efforts because search engines can fail to identify original from the repeated content pages.
Due to this, they can even assign lower rankings to all of them. This specific issue doesn't bother users so much. Hence, you can take a sigh of relief from one side. But as pointed out, it is a problem for the search engine.
You can cope with this challenge through canonical links showing the original content or the page that deserves indexing and ranking.
5. Structured data
Structured data helps search engines have a clear and better understanding of your website, content, product, and service through Schema.org.
When search engines crawl your website, they get the overall view of the structure of your site, its performance as well as the content.
Also, if you ensure this, you can expect your content to get more attention in results. 
6. XML sitemap
XML sitemap lists all the website pages, creating an easy to navigate roadmap for search engines. It prevents the chances of missing out on any vital piece of content on the site, as it displays images and the last date of modification of the pages.
Usually, you don't need this if your internal links are trustworthy. Robots wouldn't bother about them. But having it on the site is not harmful too.
Every website may not have a proper structure. Hence, you can implement a sitemap to avoid or mitigate the risk.
7. Hreflang tags
With the help of this tag, you can target your website's content to different countries where you do business or wish to extend your reach. For instance, you have an existing English version of a page, and now you release that same content in the Spanish language.
You can use the "hreflang=" es" tag to help search engines show it to the relevant country or people looking for it. It is an extremely specialized technical task.
If you want to make use of this Hreflang tag, then learn this technique properly first.
In conclusion
These are only a few of the fundamental elements of technical SEO you should never ignore. They can determine if your website rises or crashes on search engines.
If you don't pay adequate attention to the technical aspects of your SEO, you can eventually compromise the quality and ranking of your site. So, while you think of other aspects of SEO, don't forget the importance and role of technical SEO.
Your site must not fail on the technical side of search engine optimization. If your site has done everything right, but it is not secure or it loads slowly, you can be sure it won't be able to create the desired impact, be it on search engines or users.