How to Implement Local SEO for Your Business in Different Locations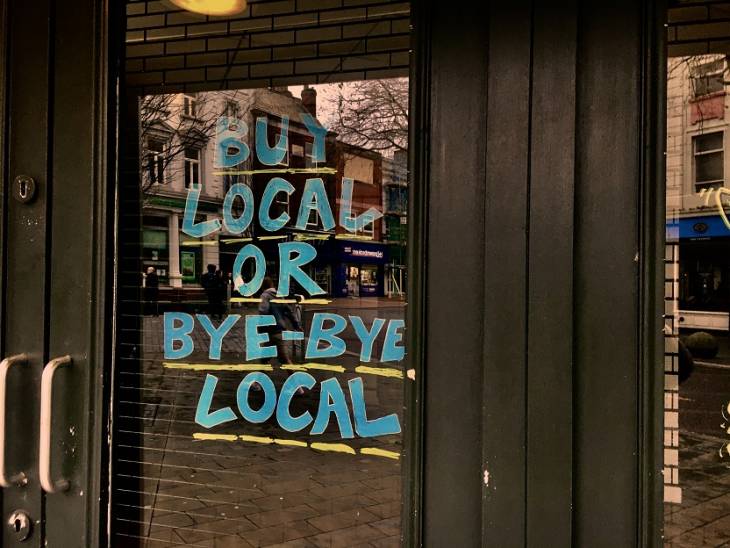 When it comes to getting new customers to your business, local search engine optimization remains an essential part of any strategy.
Reports linked to Google actually indicate that almost half (46%) of searches are local, and 76% of local searches on websites result in a store visit within 24 hours.
It's no wonder that many local businesses have had to develop a multi-faceted, multi-location, local SEO strategy to ensure their business websites appear for local searches in different regions and localities.
But What Is Local SEO?
Search engine optimization (SEO) means optimizing a website to improve its performance and ranking on search engines like Google. SEO helps your website rank higher in search engine results pages (SERPs) for given keywords and phrases related to your business.
Local SEO, more specifically, optimizes your website and brings your local business to feature prominently on the top search results when people in a local area are looking for products and services related to your offerings.
But what if your company operates in multiple local areas and locations? You would need to optimize your site for local SEO in those different locations.
If you're having trouble creating clear and compelling local SEO for multiple locations for your business, we've got some helpful tips for you.
Local SEO for Multiple Locations
When your business operates in multiple locations, you' ll want to optimize for local SEO in all those locations. Fortunately, there are some specific ways to set up your website to maximize search traffic and user experience in all those locations.
By doing so, search engines can differentiate between searches in different locations and display the right version of your business website for each searcher's exact location.
Best Tips to Implement Local SEO for Multiple Locations
If you have a business that serves at multiple locations, then follows these simple and effective strategies to get high rankings in local SERPs for multiple locations:
1. Create distinct pages for each location
One of the most significant issues we see is not creating separate pages for each site.
Often, websites try to classify their home page for multiple locations or put all the places on one page. This is not optimal. You stand a better chance of getting better ranking with unique pages.
For example, if you run a restaurant business or a salon and you serve only in Chicago, then you just have to create one page mentioning your products and services in Chicago region. Then you apply local SEO for Chicago.
However, if you have a business in Chicago, Atlanta, and Miami, then you will do well to create individual pages for every location you are serving and mention the products and services for that location. In this way, you can apply more effective local SEO for multiple locations.
Create a site-specific pages for the different locations you operate. Do a Google search for the words you want to rank for and optimize for them. You'll see better page rankings for each of those particular locations.
2. Adapt page URLs for each distinctive location
Optimize all the pages you create for your various locations for that area as well. It starts with your URL. Make sure the URL structure is logical, easy for users to follow, and location-based where possible. Local URL structures can improve your ranking in SERPs.
For example, you can use a URL structure like mysite.com/locations/sanfrancisco or mysite.com/locations/sandiego. It makes it easier for Google and users to know immediately you have multiple locations and that particular page/site is the right location.
The content itself must also contain keywords related to that particular location. If you run a photo business, for example, content could include popular destinations and photo services for each city. Customize everything to suit local customers.
3. Create Google My Business profiles for each location
You should also create Google My Business (GMB) profiles for all of your locations. You can use the same account to help manage all of your sites a little easier.
Don't forget to create local profiles on other similar platforms like Yelp and Facebook that help connect potential customers with nearby local businesses.
Make sure to customize each business profile for all of the specific locations accordingly. This includes using local images, hours of work, contact information, as well as location-specific website URLs.
As with local SEO, remember the importance of being consistent with names, addresses, and phone numbers. Make sure every location in your company has the same consistent format whenever you mention it or not.
4. List your business on local directories for each location
Placing a listing in the local directory for each location is another essential part of maximizing search engine optimization visibility.
You want to make sure that you are on all popular websites for your niche and have provided correct information for each location where your business can be found.
The combination of Names, Addresses, and telephone Numbers is abbreviated as a NAP. If Google detects a combination of your NAPs across multiple sites, it is a positive signal for better SEO.
Keep in mind that Google can crawl the web and find inaccurate or outdated NAPs from aggregated websites, which will reveal discrepancies between the information out there and what is on your website. This can hurt your local SEO efforts rather than help it.
It's best to keep Google and everyone happy by maintaining accurate and consistent information about your business in all locations. Local business information inconsistency is the most critical issue in local search engine optimization that you must avoid.
5. Build positive reviews for every location
Did you know that an estimated 85% of users trust online reviews just as much as they trust recommendations from friends or acquaintances, and 49% of users go to great lengths to get at least a four-star rating before choosing a company?
That shows just how important reviews are and why you want to build up positive reviews for your business in every location it has a presence.
Reviews are already prominent in many local search results, especially in those that trigger card pack lists. So, pay due attention to managing them.