Is There Such a Thing as a Best Time to Buy a New Car?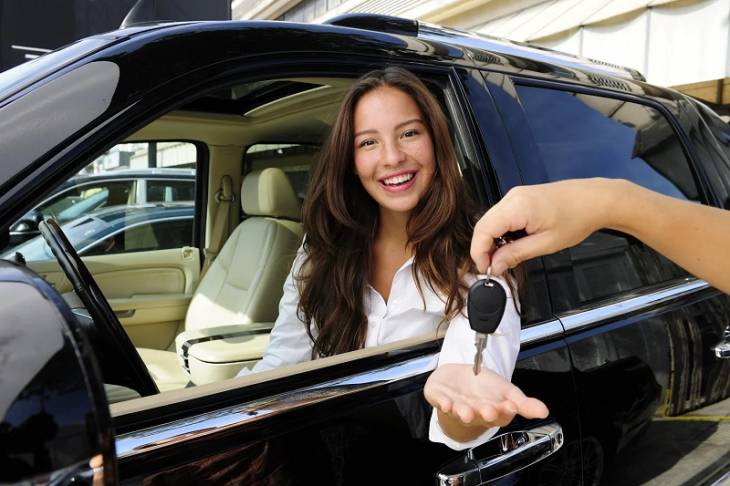 So, you're looking to buy a new car. Why wouldn't you? After all, there are many advantages to buying a new car.
You get to play with all the latest technology and gadgets that the automotive industry has to offer. Your car will last longer. And you'll be the envy of the roads in your latest motor.
But when are you planning to buy this car? And is there a best time to buy a new car?
From number plates, car model renewal, and dealership incentives, we show you how to work out when you should buy your new car.
Should I wait for the plate?
New number plates are issued twice a year in the UK. This happens once in March and then again in September. Number plates from the start of the year will take their numbers from the last two digits of the year.
After September, 50 is added to these digits to differentiate when the car was registered. Therefore, in 2021, cars registered after March will have a 21 plate, and a 71 plate after September. But how much does this affect your vehicle's value, and should you wait until the next set of plates are released?
This depends on how you intend to use your car and when you plan on selling it in the future. The average car building a mileage of 10,000 miles per year will lose about 10 to 40 percent of its value in the first year, and then 50 percent of its value over three years.
Therefore, waiting for the new plates to be released can give you some more selling power. You may have to wait just a month, but your car could be classified as up to six months newer.
Meanwhile, if you're looking to save money now, you may want to buy a car before the new number plates are released. A newer number plate carries some prestige, and increased demand may lower your chances of saving money.
If you're not interested in sporting the latest number plate, buy a car just before March and September instead. You'll have an immediately older number plate, but you may have a heavier wallet left to buy any little extras for your car.
Is there a new model coming out?
Do you want all the latest features and gismos in your new car? Then you will want to consider what model car you are buying and when it was released.
Cars will usually update and renew themselves over a seven-year period, with a semi-upgrade halfway through the cycle:
Year 1 – A new car model is introduced
Year 2 – Minor change are made to fix any teething problems
Year 3 – Some upgrades, including materials and technology
Year 4 – Minor changes or updates
Year 5 – No changes, but may have buying incentives
Year 6 – More incentives to buy as a new model is announced
Year 7 – Model is completely revamped. The cycle starts again
Again, deciding when to buy a car depends on what you're looking for when buying a new motor. Do you want the latest upgrades, or do you want to save money?
If you're looking for upgrades, you may want to buy your car in year 2, after any teething problems have been ironed out, or after the mid-cycle update.
If you're looking to save money, buying a new car on the fifth or sixth year after its release may be a more economic choice.
Manufacturers will likely want to move stock quickly before the release of the next model, so you may be able to negotiate a lower price or take advantages of other incentives, including free or reduced car accessories.
Dealership deals
Just like any other retailer, car dealerships such as Volvo Guildford will also have a sale period, where there are a number of buying incentives to take advantage of. These periods usually fall in line with what we would expect from sales: they often take place on bank holidays, on Boxing Day, and on other retail holidays such as Black Friday.
Find out what your local dealership is offering and how it could help you save. Incentives may also be offered more towards the end of the year when sales quotas are closing. You may be able to find a great deal on a new car and take advantage of incentives during this time as dealerships try to meet and exceed their targets.
In conclusion
When shopping for your next car, make sure you're buying at the right time. Whether you're looking to save money or have fun with all the best technology, it's clear that there are advantages to waiting for the perfect moment.