How to Find the Best Software Tools for Your Startup or Business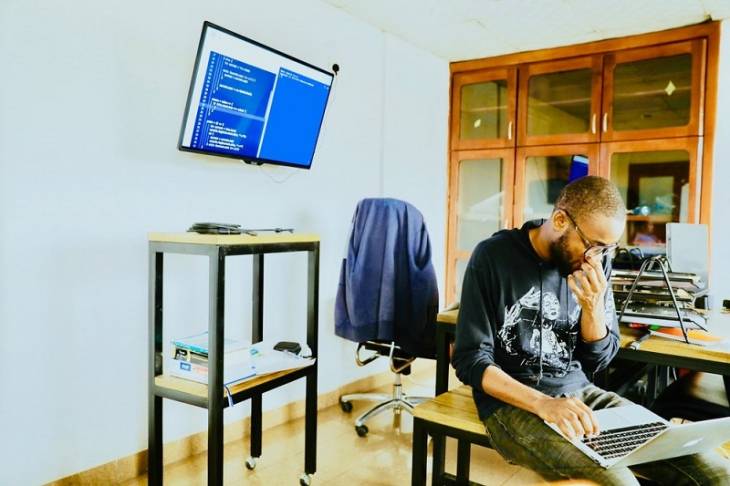 Nowadays, every creative, business, startup and entrepreneur needs the right software to compete effectively. The right business tools improve efficiency, boost creative, and help your business grow.
If the startup software you have is outdated and not performing as well as you'd like, it's time to upgrade and get better ones. And there are good reasons to do it now rather than later.
Studies show that about 80% of small businesses survive the first year. The statistic may seem optimistic but only half of the small businesses make it past five years. Further down the line, only 1 in 3 businesses make it to 10 years.
One of the reasons those businesses succeed is because they streamline their operations and use the right tools to enhance productivity and efficiency in key areas of the business.
If you want your business to succeed as well and keep thriving, you need to use the right tools and keep up-to-date on emerging software in your industry.
Not all business tools and software will be suited for your business, though. Some tools might work for one company and not another.
So, how do you identify the right tools to use for your business?
Steps to Identify the Right Tools to Boost Your Business
Below is a quick guide on how to find the best software for your business or startup.
1. Know Which Startup Tools Meet Your Business Needs
How many startup tools and business software you have isn't a sign of future success. Focus on what you need in actuality and not how many you might need. A general rule of thumb is not to get more than you need.
Find out which tools you should focus on and invest money in. Start with the essentials including management, communication, and collaboration tools. If you need constant communication with clients or business partners, invest in software that will let you talk to them well.
Do your business essentials include a marketing tool? Should you use an automated management system to manage your employees? Would it be smart to invest in software that offers documentation services, email clients, and/or calendar apps?
Is your business the kind that will need a smart management tool? Is collected data difficult to manage or interpret? Whatever your business needs, there are tools of all kinds that should be able to meet those needs.
2. Choose Tools That Save Money and Time
You use tools with the goal in mind to make your job easier. In many other cases, you also use tools to save money, time, and other resources. There are many computer programs out there that seem to offer that but do the opposite in reality.
This is why it's important that you pick tools that don't only promise saved resources but also deliver. If the software you're using isn't giving good enough results, start looking for a new one. One tip is to use software with many positive reviews and high recommendation rates.
It's also good to note that not all premium software will fit your business. It's also possible that a free program could perform better for you than a premium one. As a tip, start with free tools when you can and upgrade later to premium if you must.
In case you already have premium software, there's no harm in trying out a free one. If the free program works better for you, it's better for your business. That means you can start using the fees you use to pay for premium tools elsewhere.
3. Get Startup Tools That Help Your Marketing Strategy
Even if your business doesn't call for it, being on social media will be a great help in driving sales. Sometimes, it won't be enough to be diligent enough to create posts on one social media platform. There may come a time when you should start advertising your brand in other sites as well.
You'll need to use different popular platforms like Facebook, Instagram, LinkedIn, and Twitter. You can also look into advertising on forums like Reddit and Quora. The problem here is not every startup owner has the time to manage content for all these social media.
When this happens, you need to get a social media startup tool that will be able to help out. There is also the option of getting a social media manager. The problem is that getting one can be too expensive for small business.
The cheaper option is a social media tool that'll help manage your content and schedule posts. It should also help you track the impact of your brand through social media. This way, you learn about your target market better and adjust to them.
4. Pick the Best Management Tool
How big of a small company is your startup? By that I mean how many employees, projects, and products are you looking to manage as your company grows?
A useful tool to have for this is a startup project management tool.
A startup project management program will help you keep track of certain things. This includes employee collaboration on various projects and product development. If you're still learning to manage your people, it would be easier with a tool like this as well.
The key to finding the management tool that fits your business is to look for a flexible one. There is a high chance that your employees will use it to submit or create reports. This is why you need to make sure everyone will be able to understand how its system works on their end.
Do your employees express concerns about working with these tools? A tip is to enroll them in courses like Scaled Agile Framework to better understand tools like this. Discover more here to manage your business better.
Conclusion
Launching a business and keeping it going for a year is somewhat easy enough, but only a few make it much farther. One key factor to ensure you make it further in business is picking the best tools. This guide for getting the best software for your startup or business will help you out in that front.
Remember that it will help to experiment with other tools as well when you feel that yours aren't performing up to par. Still, switching tools too often may harm your workflow more than help it. So watch out for that. You and your people need to adopt new tools to gain strategic advantage.
When you identify new tools worth checking out, take your time using them and getting used to them. Sometimes, all you need is time and familiarity with the new tools to start reaping benefits.

You might also like...