Best Web Resources for Writers 101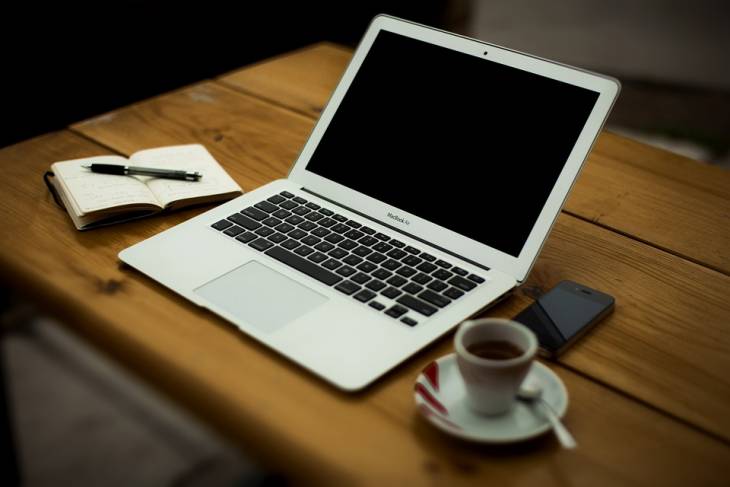 Writers perform different tasks sometimes simultaneously, such as doing research to strengthen a current article or story while at the same time collecting ideas for next projects. Turn to these web resources for writers whenever you want to inject more productivity and substance to your writing or engage in more focused research.
Grammar & Style
Learn or refresh on the rules of grammar and structure and how to arrange and format words for maximum effect with these grammar and style writing resources.
1. The Associated Press Stylebook
Get answers, clarifications and guidance on formatting and styling issues in accordance with AP Style on this manual, which is an authoritative grammar and style guide used by many newspapers and news properties.
2.  The Chicago Manual of Style
Writers, editors, and publishers refer to this authority for guidance on formatting and citation in Chicago Manual Style, a style handbook with conventions for American English usage.
3. Prude Online Writing Lab (OWL)
Get unparalleled support to improve your writing from basic lessons on correct use of grammar to step-by-step outlining developments at Prude online writing lab, one of the most complete writing sites on the web.
4. University of Wisconsin-Madison Writing Center
Get guidance through all the steps involved in the writing process with this comprehensive writing handbook.
5. The University of Victoria Writer's Guide
Learn how to plan, organize and write essays and get useful tips on writing in general from this authoritative guide written by two renowned University of Victoria English professors.
Authoritative guide created at Yale available in print and softcopy that guides writers on web writing basics based on the reading nature of web readers.
Get extensive information about different types of essay writing, including narrative essay, critical essay and  persuasive essay.
Access a useful and authoritative database of writing guidelines for writers here.
Polish your writing at your own pace and learn everything you need to know to become a good writer and editor with this electronic writing course originally designed for US Federal Government employees.
10. Guide to Grammar and Writing
Use this writing and grammar guide with over 170 computer-graded quizzes, grammar recommendations and scores of digital handouts on English usage to become a better writer.
Research
Engage in more focused, quick and efficient research by looking up information, definitions and explanations on these websites.
An indispensable repository of knowledge for United States lore and history that offers valuable background information and historical contexts for a wide range of topics.
2. The Internet Public Library
A  resourceful portal to other websites with valuable directories of background information on varied topics for both fiction and nonfiction, including the arts and humanities. A similar portal with thousands of links to reference material on a wide range of subjects is Library Spot.
3. Bartleby.com
A preeminent, free library with valuable English resources, ranging from grammar, spelling and English usage guides to audio pronunciations and an appendix of Indo-European roots.
Get more than 2500 pages of the history, origins, evolution and idiosyncrasies of the English language and the history and true meaning of phrases and words like "moniker" and "wiseacre" on this site.
5. askCHARITY
Search hundreds of charities to find what you're looking for to complete your projects and access key media contacts, including useful out-of-office-hours phone numbers for charities all over the UK using the free service for journalists and writers on this site.
Get hundreds of links to useful information resources like dictionaries, literature and almanacs on this handy web portal.
7. Infoplease
Free, authoritative, and respected reference with an array of information, including pieces on historical and current events, guides to world nations, social and cultural facts, timelines of political developments and more.  A similar clearinghouse for online research with links to headline news, timeless information as well as links to humor, trivia and more is Refdesk.
8. Snopes
Verify and debunk rumors, ridiculous claims and more with this authoritative "definitive Internet reference source for urban legends, folklore, myths, rumors, and misinformation."
9. Wikipedia
Although many sources warn against using Wikipedia as a primary source for research, the user-generated online encyclopedia is a preeminent source of quality information written by subject-matter experts. Reference links on Wikipedia's footnotes also provide additional value research information.
10. One Look
Look up information on this website that pulls up definitions from more than one source and gives you multiple lists of dictionaries with definitions you can compare.  
Networking & Marketing
Meet and network with new clients, agents, publishers and editors and market yourself and your work to expand your readership and online visibility on these networking and marketing communities.
Upload and manage your freelance profile as well as your online portfolios and interact with like minded people on this website that has a large directory of professional profiles on the web.
Join this network for book and e-book authors and find publishers, marketers and agents. Also, view interesting video and photos relating to writing, publishing, self-publishing, marketing (e-)books and more here.
3. LibraryThing
Meet other writers and talk about all types of things related to books and literary collections on this social networking site.
4. LinkedIn   
Connect with thousands of professionals from all types of fields and leverage the endless marketing and networking possibilities available to put your work in front of millions of people on this social networking site. Create a public profile on LinkedIn and start posting about your new articles, favorite books, stories and more. Similar social media sites include Facebook, Twitter and Google+.
5. Tipd
Meet other content creators and read and submit interesting financial news, tips and ideas on this social media site that brings together financial writers. Similar niche social media sites where you can get a lot of interesting and sometimes controversial pieces are Stambleupon and Dig.
Staying Grounded
Writing is a solitary art that can sometimes feel lonely and alienated. Reach out to other writers, editors, publishers and contacts and share your work, exchange ideas and stay up to date on current events on these sites.
Talk about books, take online writing workshops, learn about writing and publishing industries and find all round encouragement on this online writers' coffeehouse.
Turn to this women writers' community for plenty of writing resources and support services and also share your poems and short stories on the site.
Create a free account with this online writing center and receive between seven and 10 constructive critiques for each piece you submit.
4. WriteWords
Join this online writer's community and get access to community job listings, inspirational tips, access to interviews with writers and more.
Register with this lively community of writers and other professional aspiring to develop their writing talents and benefit from useful advice, comments and critique through the platform's comedy department, poetry department and radio "station."
6. Booksie
Share your short stories, poems and other writings here and receive reviews, feedback and the chance to be published and win $5,000. Also, help promote your favorite authors by browsing and recommending your best stories on the site.
7. Poetry Soup
Get a lot of inspirational resources, writing guides, recent publishing news and contests as well as the opportunity to publish your work on this "FREE international poetry community" that boasts a wide readership.
8. Writing.com
Register with this community to access writing tips, email services, personal online portfolio and invitations to writer workshops, contests and more.
9. Daily Writes
Have writing tips and exercises sent to you every day for a month by signing up for a free 31-day e-mail writing workshop at Daily Writes.
10. Editred
Editred offers its community a resourceful platform with contest links and support for publishing your writing.
Unions & Guilds
Turn to these unions and associations for added support and information regarding developing your writing, protecting your work and enhancing your overall productivity and professional life as well as that of other people through your writing.
A world leader in online screenplay registration in the motion picture, broadcast, cable and new media industries. Also, the sole collective bargaining representative for writers in the United States.
2. Writers Guild of Great Britain
A renowned trade union established in1959 that represents professional writers in various fields, including TV, film, theatre, radio, books, videogames and the web. The union negotiates minimum terms agreements and fights for the rights of writers in Great Britain.
A recognized union of freelance and independent writers in all genres, including web writers, financial writers and news writers.
4. British Guild of Travel Writers
Britain's top membership organization founded in 1960 that admits authors whose work focuses on travel, including professional travel journalists, guidebook writers, photographers, broadcasters and travel editors.
A non-profit organization in the United States that provides health insurance to its members through its for-profit Freelancers Insurance.
A leading association for automotive journalists, authors, photographers and broadcasters. 7. Outdoor Writers' Guild
Established in 1980, Outdoor Writers and Photographers Guild specializes in the outdoors mainly in the UK. The guild is open to writers, journalists, photographers, illustrators, broadcasters, film-makers, artists, publishers and a host of other professionals in sustainable outdoor activities. 
The Guild of Health Writers is a national, independent membership organisation representing Britain's leading health journalists and writers.
A non-profit society of published authors that advocates fair compensation, free speech, copyright protection and offers health insurance, contract reviews and more for its members.
10. National Union of Journalists (NUJ)
The National Union of Journalists (NUJ), founded in 1907, is an influential trade union for journalists in the United Kingdom.
Forums
Join one or more of these forums for writers and freelancers to find leads on writing jobs, business opportunities, contests, professional support and more, as well as to connect and interact with likeminded people in the same line of work you are in.
A great discussion board for work at home moms that talks about business opportunities and work-at-home-mums' issues.
Join the discussion and exchange ideas on the life of a writer and the business of writing and publishing and also share your expertise and experience or benefit from the expertise and experience of others on WritersNet's discussion forums.
Discuss every aspect of writing, including plot and character development and publishing on this forum that aims to be the number one writing resource for aspiring writers.
Post your stories, share some feedback, read the e-zine and become part of this excellent writing community!
Discus everything affecting and relating to writers and find value information and leads to great competitions on this lively social networking community's forum, including the noteworthy Writer's Digest Annual Writing Competition. 
6. Young Writers Society Forum
An resourceful online workshop and forum where young authors can develop their creative writing skills and learn from each other.
7. WritersWeekly Freelance Forum
This forum is a place for authors to seek advice, share advice, and discuss current industry issues.
8. Christian Creative Writers Forum A forum where Christian writers can share their work, collaborate on projects and discuss Christian living.
Register with this top search engine optimization (SEO) and marketing forum to access valuable discussion boards and threads on internet marketing, freelancing, web writing, making money online and more.
10. Warrior Forum
A leading internet marketing forum that is one of the best places to discuss and learn about internet marketing, home based businesses, freelancing, e-book publishing and selling and much more.
Job Boards 
Find advertised writing work, pitch for writing projects and subscribe for freelance writing job alerts on these writers' job boards.
1. Guru
Find writing gigs and meet clients at Guru, one of  "the world's largest online service marketplace."
Find featured freelance work opportunities and contests in different job sections on this leading freelance marketplace for all types of freelancers, including writers, designers and photographers.
3. Elance
Find your next freelance gig or post your projects on this online marketplace for expert programmers, designers, writers, translators, marketers, researchers and more.
A freelance writing website that lists many freelance copywriting and article writing jobs.
5. iFreelance
Post a project on iFreelance to find freelancers to work on your projects or create an online career profile to search and find your next freelance job here.
Find full-time, part-time and or internship writing opportunities at this free job site.
Get support finding the latest advertised gigs and funding opportunities for creative writer's events at this online community's job board.
Find freelance grants and jobs on this site. Also, learn about contests, calls for submissions, publishers and journals accepting work here.
9. Poe War
Take some time to search for jobs by state or by categories like journalism, copywriting, editing, technical writing, general writing and more at Poe War's job board.
10. Writer Find
Sign up for email alerts on this resourceful freelance writing job board and upload your writing portfolio to get updates on the latest freelance writing jobs sent to your inbox.
Dictionaries & Encyclopedias
These dictionaries and encyclopedias contain a wide list of words and phrases in use as well as valuable information on the entire range of human knowledge useful as reference points for writers, students and other professionals a like.
1. Merriam-Webster College Dictionary Online
The publishing world's dictionary of record with a thesaurus, Spanish-English and medical compendia is available in print and online. It includes language usage commentary, video tutorials, Word of the Day tot bits and a variety of useful language-watch features.
A popular online dictionary and encyclopedia with pictures, facts, and videos that offers homework help and free information in the form of millions of free articles and features.
One of the largest and most trusted free online dictionary in the world. Look up accurate definitions and audio pronunciations of words on this dictionary.
An authoritative, widely used, general knowledge English language encyclopedia with hundreds of thousands of biographies, articles, features, images and videos published by Encyclopedia Britannica, Inc.
5. Cambridge Dictionary Online
A preeminent online dictionary comprising four dictionaries: Cambridge Learner's Dictionary, Cambridge Dictionary of American English, Cambridge International Dictionary of Idioms and Cambridge International Dictionary of Phrasal Verbs.
6. Longman Dictionary of Contemporary English Online
Available to search English words and phrases with search results showing you pronunciations, definitions, sample sentences, related words and images.
7. The Alternative Dictionaries
A handy dictionary to look up slang words from different parts of the world, including Egyptian, Arabic, Cherokee, Cantonese, Norwegian and other languages.
Look up words and upload photos without having to "leave your browser's address bar" on this first online social dictionary and thesaurus.
Look up slang on urban dictionary and watch funny videos on Urban Dictionary TV
Access definitions of more than 6000 social science terms and more on this free social science dictionary.