How SMEs Are Weathering the Cost-of-Living Crisis: CASE STUDIES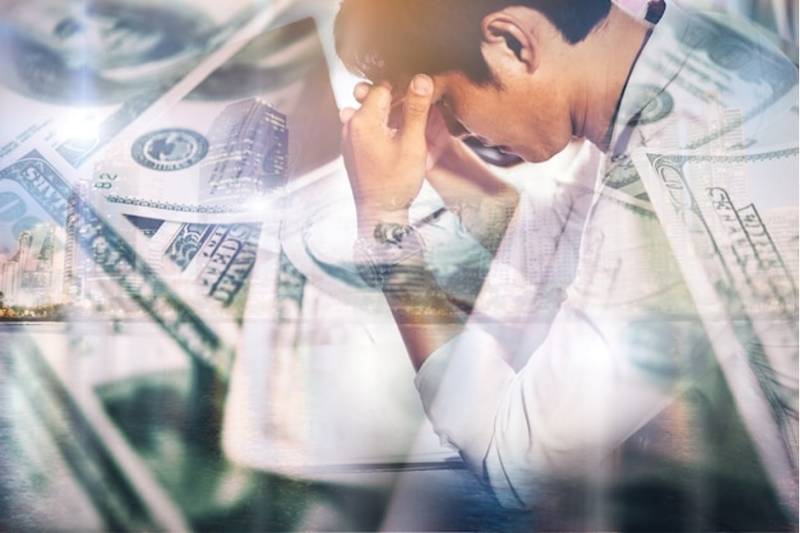 The cost-of-living crisis is impacting everyone, but in particular SME's are taking a huge hit - with 61% having struggled with rising energy costs, and 47% said the same of mounting costs of materials. 
More than 85,000 SMEs based in the UK are selling on Amazon,  and some of these small businesses share how they are coping with the cost-of-living crisis.
As small businesses struggle to overcome mounting economic hurdles, from inflation and falling consumer confidence, to supply chain obstacles, and hiring, perhaps your business can learn a thing or two from these small UK businesses that are coping somehow.
1. Freda Health - Socially Conscious Period Brand Absorbing Costs by Going Bulk
Although Freda's sales are still steadily growing on Amazon they've noticed a dip on their own website sales and the cost-of-living crisis has resulted in higher costs.
Freda have seen an increase in the price of packaging, materials and delivery for the brand, but also heightened demand for donations as women across the UK have been struggling with period poverty.
Despite overall costs having gone up by 27%, they are absorbing as much as possible rather than passing it all on to the consumer. This means getting creative and making internal changes - they've had to pivot their strategy to target more corporate customers to help reduce the cost for consumers.  
Freda founder Affi Parvizi Wayne has seen this change as an opportunity for her business to move in a different direction:
"This has fit well with how we have been planning My Freda moving forward as we begin to move towards selling our items in bulk to save on postage and packaging to benefit our costs and shrink the carbon footprint for the business and consumers." 
2. Funky Soap - Business Fighting for Survival Explores New Opportunities to Stay Afloat
Ani Kriesche, founder of Funky Soap Shop, has faced a rollercoaster year due to the Ukraine war, supply chain issues, and cost of living increases.
The combined impact put unprecedented pressure on her business - for the first time Anni feared for the survival of the business she had worked so hard to build up over the past decade.
Anni explains:
"Not only did we see our raw materials such as olive oil double in price, but we were also seeing our customers being more cautious with their spending in the early months when things were quite uncertain. There were weeks where I couldn't pay staff wages and I felt devastated and responsible and my health was impacted by the stress of it all." 
Resilience and support from family helped Ani push through and she focused her attention on being resourceful and exploring new opportunities, such as offering white label products to hotels and hospitality venues looking to cut back on single use plastic, developing gifting options, and using Fulfilment by Amazon to maximise overseas sales in the US and Canada.
Sales have started to pick up since Christmas 2022, and Funky Soap Shop will soon launch its gifting options on Amazon. Although still tough, Ani hopes to be on an upward trajectory now.
3. Roni B - Filipino Sauce Business Refuses to Compromise on Quality Ingredients Despite Skyrocketing Prices
Despite rising supply and operating costs, Roni is determined not to sacrifice the quality of her ingredients, despite a staggering 300% increase in essential ingredient rapeseed oil. 
Roni reveals how they are coping:
"Like consumers, as a small business, we also have to contend with the rising cost of goods and we have reflected that by increasing our prices. Rather than a blanket increase across our range of products, I've increased prices proportionally to the raw ingredients.
We know that people are more budget conscious, with customers telling us, 'I have a budget of X and that's all I can spend this month.' On the flip side, people are more willing to support small producers who use natural and quality ingredients.
Despite the cost challenges, we refuse to compromise on the great flavour that we're known for by using cheaper ingredients. As a food business, that simply isn't an option for us." 
Roni's resourcefulness shines through, whether it's making shrewd business decisions or finding money-saving hacks in the kitchen. Her mantra is simple:
"When faced with tough situations, think creatively and outside the box. I've leveraged Amazon's advertisement support to get more eyeballs on my products. As a Filipino, I've grown up with the tradition of stretching meals and using leftovers, so I always tell my customers to only cook what they need and make the most out of their ingredients."

You might also like...