How Digital Entrepreneurs Can Transition to Real Estate Development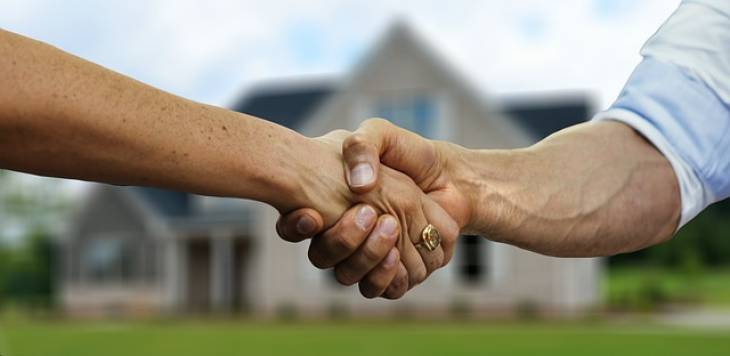 Investing money from digital entrepreneurship is a great way to secure your future. One lucrative option savvy entrepreneurs jump on to is investing in real estate or property development.
So as to understand how you can make the leap from digital entrepreneur to real estate investor or developer, we have to first understand who digital entrepreneurs are and what real estate development is.
And to easily understand who digital entrepreneurs are, you have to know what this type of entrepreneurship entails.
Understand Real Estate Development for Entrepreneurs
In the simplest possible explanation, digital entrepreneurship is the joining of new technologies (emphasis of new technologies) with the more traditional entrepreneurship. Hence, you bring into view all the opportunities created by these new technologies birthing new business forms and methods.
On the other hand, real estate development first and foremost is different from construction. It is a business process that involves activities ranging from the purchase of raw land and sale of already developed land or parcels of land to others, to the renovation and re-leasing of existing buildings that are, off course, on some kind of land.  
As technology moves forward at a breakneck pace, it is changing everything about how things are done from how people communicate to how products are advertised and marketed and even how we receive online product orders. Digital entrepreneurs have insights into how this evolving digital space works and how it has made business move at similar breakneck speed that technology itself is moving at.
Because of technological changes, almost every industry has adopted and changed, and just like many other industries, the real estate development industry is also continuing to witness how broad the effects of technology are. Since digital entrepreneurs already have a head start on knowledge and the very much valuable experience on how the digital world works, they should take advantage of these insights to transition into the already very profitable real estate (development) Industry.
Leverage Your Digital Knowledge for Real Estate Development
Using already existing digital entrepreneurship platforms, and by joining these two business processes, digital entrepreneurs can become virtually unstoppable (pun intended), in their work.
Digital entrepreneurs already have a good, even great, grasp on how information works online, and how this information ultimately becomes valuable data. They have access, even if it be limited, to this data.
In today's real estate world, there's no denying the importance of data, as noted by Helen Thompson of Esri, "Data is often looked at as peripheral to the business, as a lubricant for the wheels, but in actual sense, it is the fuel for the car." The car, of course, is being used as a metaphor for real estate development. Technology has opened the data floodgates and digital entrepreneurs, again, have access, be it limited, to it or have the technical know-how of accessing all these data with ease.
Digital entrepreneurs could transition into real estate development by structuring their business in such a way that it includes research and analytics tools, such as Real Capital Analytics and CoStar. Digital tools such as these will provide platforms that enable you better understand the real estate markets, income assumptions and a host of other informational data that could have an impact on the bottom line.  
Using digital research and analytics tools can make the transition almost risk free in that there is more than enough information at your disposal to help you make the best possible decisions.
Stay Updated about Industry News on Real Estate Sites
Furthermore, data analysis initiatives are also creating great transparency levels in real estate markets for the transitioning digital entrepreneurs. The right real estate sites curate useful data and articles on availability, buying and selling prices and much, much more, hence resulting in much tighter margins across the board in this specific market, the real estate market.
Digital entrepreneurs already know how easy it has become to access almost anything through digital platforms, like blogs and social media networks. Everything has been brought closer, and this only means that as technology progresses its role in where and why we develop property will be huge.
The world's population continues to work and be productive in urban areas. People need a place away from all that fuss of urban centers to relax and take a load of; a place to settle and start families. Tertiary markets and suburbia are thus growing in popularity due to space, affordability and again the desire of the working class to start families. This presents an opportunity and market need savvy entrepreneurs can meet.
As already mentioned, technological change is without a doubt redefining the current economic landscape. With the real estate or property market being a major part in this economic landscape, it is expected that application of new technologies will have a greater impact on the property market than any political changes concerning real estate being made currently.
A good example of a technological wave you can ride to transition to this industry is AI (artificial intelligence).
Tap Into AI to Develop Your Real Estate Business
AI technology is becoming more and more advanced, and machines are now able to carry out almost every complex task imaginable. Since machines don't really care about the commute to and from work, whether work is in the heart of a city or at a remote offsite location, there is going to be a rise in regional back offices. This means office buildings in cities will increasingly be re-developed becoming community spaces for housing the ever growing population. And this could become an excellent transitioning venue for digital entrepreneurs with just the right amount of commitment in research analysis of how AI and its effects could impact real estate development.
As a digital entrepreneur transitioning to real estate development, you should also look at and focus on how AI technology has given rise to sectors born out of disruption that the technology is bringing.
For example, the retail industry is one of the well-known industries that has been heavily impacted by ecommerce and AI technology. Alternative assets in the sector are becoming mainstream, putting into focus the online retail field that has and will continue to result in an entirely new asset class appearing in the shape of industrial warehouses. Industrial retail warehouses are a real estate development opportunity that digital entrepreneurs can take advantage of in their entrepreneurship endeavors.    
Bottom line
With some research and analysis, you could get an upper hand on what people want and their preferences when it comes to owning a piece of real estate that they can call their own. As a digital entrepreneur, you already have a good handle on everything technology; hence that extra step to real estate could make all the difference in securing your existing businesses.