How a Person's Age Affects Their Auto Insurance Premiums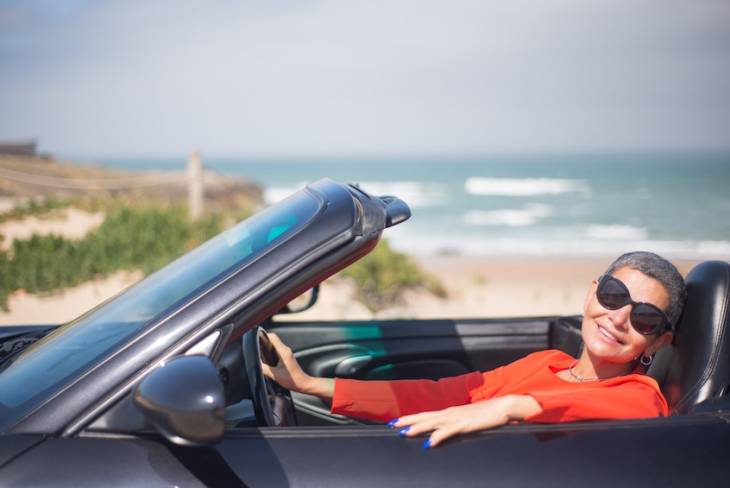 The amount you pay for your insurance coverage will depend on several factors, including the type of coverage you need, your zip or postal code, your personal details, the type of coverage you want, and multiple other factors, including your age.
You can reduce the amount that you pay by bundling multiple policies together, such as combining your home and auto insurance policies. You can also increase your deductible to reduce your coverage if you wish. Quitting smoking and increasing your credit score may also reduce your premiums. 
Here, however, our focus will be on how your age impacts your auto insurance premiums.
How Auto Insurance Rates Are Determined
Age: 
Young drivers are more likely to get involved in automobile accidents when compared to older drivers. As such, they tend to pay more.
Driving history: 
If you were involved in an at-fault accident in the past, or multiple such accidents in the past, for that matter, then you can expect to pay higher rates. Multiple traffic violations, such as driving while under the influence or speeding, will also increase your rates.
Credit score: 
Studies have shown that people with subpar credit scores are more likely to file insurance claims. As a result, they tend to pay more for auto insurance.
Years of driving experience:
Your rates will tend to go down by the age of 25. As you accumulate experience, your rates will continue to go down, with most experienced drivers paying the least for their auto insurance in their 50s and 60s. 
However, your age will begin to supersede your driving experience once you reach 65, causing rates to go up.
Location:
If you live in a small town or a rural area, then you will likely pay less than your city-dwelling counterparts: This is because cities are more prone to vandalism, arson and automobile theft.
Insurance history:
Lapses in your coverage and the amount of time you have been with your current provider may influence your rates. For instance, if you have been with the same provider for many years, you may be rewarded with a loyalty discount.
Claims history:
Every claim you make will cost your insurer some money. Hence, if you have a history of making multiple claims, your insurer will increase your rates to compensate for their lost money.
Annual mileage:
The general rule of thumb is that increased driving increases the risk of an accident. As such, if your annual mileage is elevated, expect your premiums to reflect your driving habits.
As can be seen, auto insurance premiums are determined by a plethora of different factors.
Why Age Affects Car Insurance Rates
Teenage drivers usually have to pay more for car insurance than any other age group. One of the main reasons is their lack of experience. Driving is complicated and requires years of practice to master.
In fact, teenage drivers between the ages of 16 and 19 were involved in 3 times as many collisions that led to death as all other demographics in 2018. Teenage drivers get involved in more car accidents because they tend to be more reckless.
For example, they are less likely to follow traffic regulations and are more likely to speed, text and drive or drive while under the influence of alcohol or marijuana. They are also less likely to wear their seatbelts before they get behind the wheel.
However, senior drivers also tend to pay more than their middle-aged counterparts: This is because the risk of being involved in a fatal car crash increases once a person reaches the age of 65.
Physical fitness, stamina, dexterity, reaction time, vision, hearing, mental acuity, one's attention span and multiple other senses and factors tend to decline as people age.
Tips to Save on Auto Insurance
Compare and contrast multiple quotes from different companies to find the best deal for you.
You should also look into discounts that you can take advantage of. For example, you may be able to enjoy a discount if you purchase multiple different policies from the same insurance provider. 
You may also be able to take advantage of certain discounts if you have installed safety devices in your vehicle or if you have an impeccable driving record. Some insurance companies will even offer student drivers a discount if they have a high-grade point average. 
Some companies incentivize their clients to partner with them by offering usage-based insurance programs. Usage-based programs are designed to track your daily driving behaviors. If you follow all of the safety and driving rules and regulations, then you may be rewarded for your superb driving by enjoying lower rates.
In addition, if you are the parent or guardian of a teenage driver, then having them pass an accredited safety driving course may reduce your car insurance rate as well.
In Conclusion
Auto insurance rates will begin high and decrease as you reach your mid-20s. They will continue to go down into your 30s, 40s and 50s, provided you have no traffic violations or at-fault accidents on your driving record.
A myriad of different factors determines auto insurance rates. For instance, young teenage drivers and senior drivers tend to pay the most for auto insurance, as they are the age demographics most at risk of being involved in a fatal car accident.
Furthermore, women tend to pay less for auto insurance when compared to men, as they are statistically less likely to get involved in serious accidents. 
Your credit score may also impact how much you pay for car insurance, as those with low credit scores are statistically more likely to file claims. 
Living in an area that has high levels of crime will also increase your monthly premiums, and luxury vehicles also incur higher premiums because their replacement and repair costs tend to be expensive.