How Health Cash Plans Supplement Your Healthcare - Exclusions Apply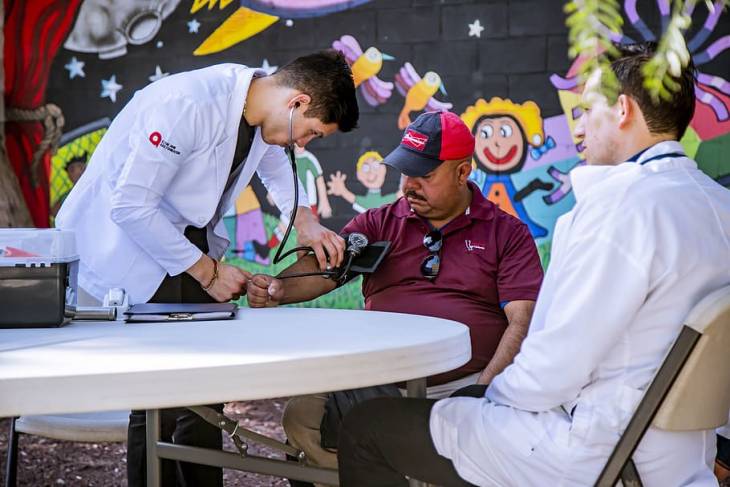 In the UK, we're in the privileged position of having a free national health service. But not all of our healthcare is free. Prescriptions, dental appointments, and eyecare come at an additional cost. If we require unexpected dental treatment, for example, the cost can take us by surprise.
Many people are turning to health cash plans to spread the cost of important healthcare services not covered by the government. Often confused with private health insurance, health cash plans are designed to cover more routine costs for essential healthcare that isn't covered by publicly funded healthcare systems like the UK's National Health Service (NHS) as standard.  
You pay into your health cash plan monthly and, depending on your level of cover, you can claim a certain amount of your money back. Health cash plans are used to help people spread the cost of healthcare, as well as plan for the unexpected.
Here are some instances when health cash plans would be especially beneficial.
Dental treatments
Regular dental care is essential to your oral hygiene and can even prevent serious diseases, including mouth cancer. But because it can be expensive, a third of adults in the UK and many other parts of the world avoid going to the dentist.
Many people are turning to health cash plans to cover routine dental appointments as they're a great way to spread the cost of these check-ups. With some patients requiring quarterly check-ups, this could save a substantial amount of money. But what about emergency appointments?
In the UK, emergency appointments with the NHS are charged at a flat fee of £23.80, while Electric Teeth estimates private emergency appointments can cost between £70–£150. Emergency appointments can cover issues like knocked-out, broken, or cracked teeth with temporary fillings or treatments. Many people will then need permanent fillings or other solutions following this, which depending on the treatment, can cost hundreds of pounds.
With health cash plans, you could claim up to 100% of this cost back, up to the limits of your cover level. This gives you peace of mind should you ever encounter serious dental issues, whether it's an accidental emergency or a long-term problem!
Eyecare
A lot of eye-related care is not covered on the NHS, which is a source of frustration for those with sight issues. The health service recommends eye tests at least every two years, and the cost can range between £10–£25 in the UK. This might not seem like a high cost to pay every two years, but unexpected eye tests can come at a time when you might not have the cash available.
If you notice any changes to your sight, it's recommended you get an eye test to see if you require glasses or changes to your prescription. Glasses can be a big expense. Designer frames can cost hundreds of pounds and even budget frames don't come particularly cheap.
An Evening Standard review of the best online glasses stores, which included high street retailers like Specsavers, revealed that even the cheapest prices start at around £30. A health cash plan can put your mind at ease when it comes to both routine and unexpected appointments.
Therapy treatments
If you've suffered from chronic back pain, you'll know that there's only so much support you can get from the NHS. Physiotherapy is free to patients, but wait times can be as long as 12 weeks. If you're suffering from chronic pain, that's a long time to wait to see a specialist.
Private physiotherapy is covered by many health cash plans, but these solutions also cover additional therapies, including chiropractic. Patients can use these two therapies in conjunction.
Chiropody is also covered in many health cash plans. While this may not be considered essential for some, people who have diabetes or kidney problems will require special attention. Raised blood sugar can damage foot sensation, while diabetes can also restrict blood circulation in your feet. Equally, people who are physically active may require additional chiropody treatment.
Other therapy treatments included on health cash plans include:
Osteopathy, a treatment similar to chiropractic but applied to the whole body
Acupuncture, which can help with chronic muscle or joint pain
Homeopathy, which some use to treat long-term illnesses including IBS and dermatitis.
Prescriptions
The most recent NHS data shows that 48% of UK adults take prescription medication weekly. In the United States, more than 131 million people — 66% of all adults in the US — use prescription drugs, per the Georgetown University Health Policy Institute.
Prescription meds can vary from anti-depressants and chronic pain tablets to eye drops and hayfever medication. But, considering the essential nature of these medications, they are not free to the majority of adults in England.
Over a billion prescriptions have been issued per year since 2016–17 in England alone, meaning most people will require multiple prescriptions a year – or even a month. At a charge of £9.15 per item across the UK, rising to £9.35 in April 2021, this cost quickly adds up.
If you take an anti-depressant along with a painkiller for your back pain, aqueous cream for a year-round skin condition, and diabetes medication, you could be paying close to £40 a month. If you suffer from seasonal conditions, this cost will rise throughout the year.
A health cash plan can help you manage some of these costs, saving you money and making your essential medication more affordable.
In conclusion
While much of healthcare is free in countries like the UK, there are some things that you may need to pay for that don't always come cheap. When looking at the cost of regular dental check-ups, eyecare, and prescriptions, it's easy to see why people might be concerned about the cost.
But with a health cash plan, you can not only spread the cost of routine appointments and prepare for unexpected expenditures, but you can also save money.