Upwork to Introduce "Connects" Charges for Freelancers Bidding on Jobs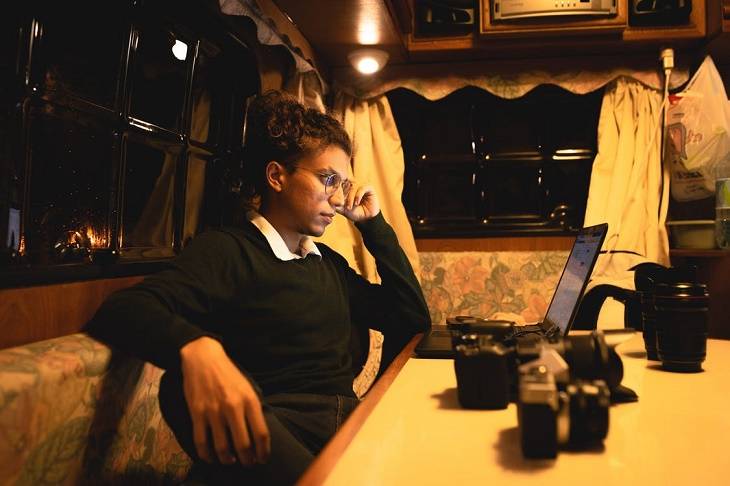 On Tuesday, April 2, Upwork Inc. (NASDAQ:UPWK) announced upcoming pricing charges to Connects, the virtual tokens freelancers use to submit proposals for jobs on the platform.
According to the global freelance marketplace, Connects will no longer be free for agencies and freelancers starting sometime between May and June 2019. Upwork, formerly Elance-oDesk, will also no longer be providing users with 60 free Connects (or 80 free for agencies) each month.
As part of the change, Connects will cost $0.15 each – and depending on the job you're bidding on, freelancers will need between one and six tokens to apply, up from 0-2 Connects currently needed. New users signing up to the platform may see the change as early as the end of April.
"We are revamping the structure and pricing of Connects to help professional freelancers and agencies find and win more contracts." the company said in a blog post announcing the impending changes.
Highlights of Upwork's New Paid Connects System
Hayden Brown, Head of Product and Design at Upwork, offered more information about the rationale around the Connects revamp in a video, saying this move will manage the number of proposals submitted so that it is possible to more easily identify skilled professional for remote collaboration.
Upwork also offered a recap and highlights of how the new paid Connects system will work:
Proposals submitted for invitations you receive from clients and those submitted for projects in an Enterprise client's Talent Cloud will continue to be free.
If a client closes their job without hiring or a job is removed by Upwork for violating the Terms of Service, your Connects will be returned.
New freelancers will be given a one time allotment of 20 Connects for free so they can trial the platform before purchasing additional Connects.
Rising Talent freelancers will continue to receive a one-time allotment of 30 free Connects when they receive Rising Talent status.
Current Top Rated freelancers and agencies will be given a one-time allotment of 60 Connects, to help with this transition. You must be Top Rated when this launches in your category to qualify.
Freelancer Plus membership costs will increase to $14.99/month. This plan includes 70 free Connects each month, with the option to purchase additional Connects at $0.15.
Agency Plus members will continue to pay the $20 membership plan amount and can purchase Connects at $0.15 each.
Connects will be sold in bundles:

10 for $1.50
20 for $3
40 for $6
60 for $9
80 for $12

Freelancers can rollover up to 140 Connects monthly.
Agencies can rollover up to 160 Connects monthly.
Connects will expire 1 year from the purchase date.
When this change takes place for you, Connects that are currently in your account will remain and rollover.
Upworks' Paid Connects Could Help or Hurt Freelancers
Proposals submitted to invites from clients will remain free, but the new Connects pricing translates to a little less than $1 per submission for the most in-demand jobs.
On average, most freelancers will spend $5 per month or less on Connects, the freelancing company based in Mountain View and San Francisco, California said.
"Essentially, a longer-term job with a high budget will require more Connects than a small short-term, entry-level project," Upwork added.
The $5 a month figure may seem small, but for some freelancers – particularly those in developing countries – it is significant. Most of the revenue generated on Upwork comes from US-located clients, but the bulk of freelancers are located in low-income countries, such as India.
Given this location dynamics, freelancers may now be reluctant to spend their money purchasing Connects, because there is no guarantee to get hired and they already give up about 13% of what they earn as the freelancing platform's tiered 'take-rate' charge – in addition to other minor charges related to payment processing fees.  
Also, with some freelancers charging $5-$10 per hour of work before Upwork's 13% take-rate fees, the new paid Connects structure may not seem so feasible for them.
Upwork, nonetheless, said part of the reason it is introducing paid Connects is to limit the high number of proposals sent by freelancers who may not be qualified or have the right skills for the projects they're applying to. It expects freelancers will submit fewer proposals with the introduction of paid Connects, ones that are more tailored to the freelancer's skill-sets and the requirements of the project at hand. Skilled professional may thus see a boost in freelance gigs.
Upwork adds that it is confident the new system will increase hiring rates and make it easier for clients to identify high-quality talent and for high-quality talent to connect with great clients. Critics, however, see the move as just an excuse to squeeze more money from freelancers in a bid to try and offset the company's unimpressive revenue growth rates.
It's still unclear how the paid Connects system will affect Upwork's revenue growth and the burgeoning online gig economy. It could, however, be a boon or a blow to freelancers.