How to Start a Treasure Hunting Business and Make Good Money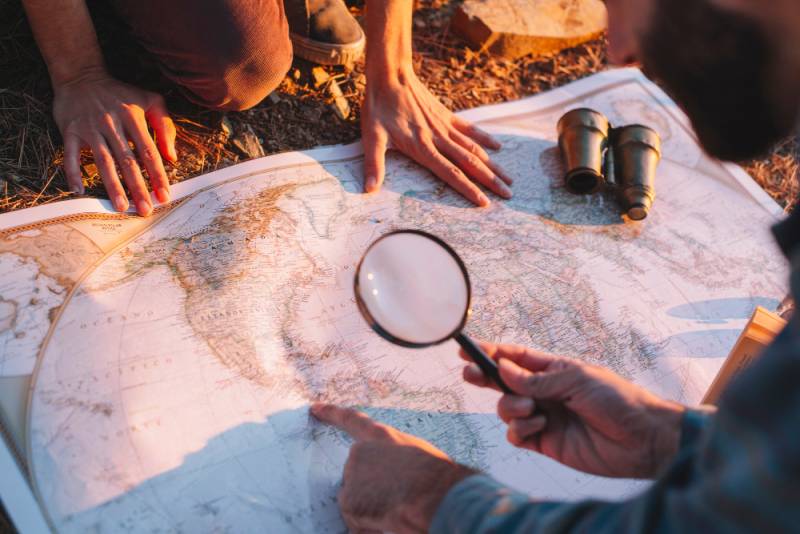 Treasure-hunting is an exciting activity that involves exploring the endless possibilities of locating something valuable hidden at an unknown place. It's a source of great fun, adventure, and anticipation for families, friends, and colleagues looking to bond and have a good time.
As exciting as it is to start a treasure hunt business, however, it's important to ensure the legal aspects of your company are taken care of. Sorting through the best llc service providers, for example, can streamline this process and let you focus on creating the best treasure hunts.
Generally, when people think of a treasure hunt, what immediately comes to mind is mostly related to pirates sailing in the furthest waters or scouts in an expansive forest. Well, that pretty much covers the basics, but this activity can also be turned into a lucrative business opportunity that eventually becomes a good source of income.
As a fun outdoor activity that people are eager to participate in and enjoy, treasure hunting presents an exciting business opportunity for entrepreneurs to start a business venture around hunting for hidden treasure. You can make good money by starting a treasure hunting business.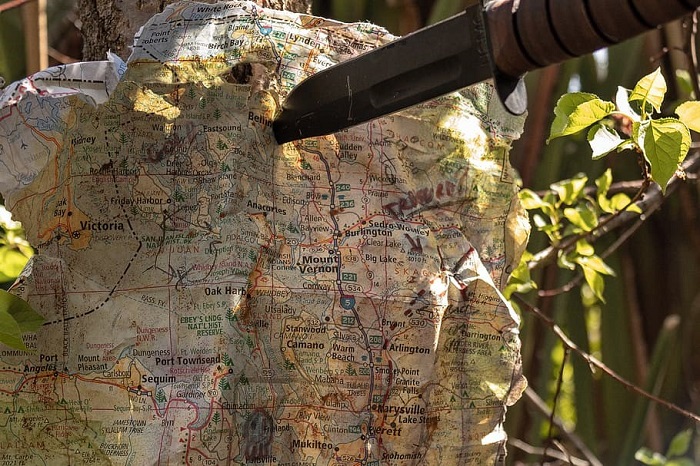 Tips to Launch a Treasure Hunt Business and Make Profits
When it comes to treasure hunting as a business venture, there are many approaches you can use to make ends meet. Here are some of the best treasure hunting business ideas and tips you can use to start your own treasure hunting business and make good profits:
1. Create a Treasure Hunting Website
Among the most popular ways of making money nowadays is through online platforms or a website for your business. Many individuals out there are interested in participating in fun activities uncovering hidden treasures, but they luck information and a platform to get what they want.
Do thorough research and launch a treasure hunting website from which you'll share information about treasure hunts and fun opportunities where interested parties can participate in actual treasure hunts. Once you have set up and launched a treasure hunting website, you can monetize it and begin earning money on the website in different ways, such as:
You can provide a way for people to subscribe to your site to get extra details regarding scavenger hunts that they are having already. A subscription fee can help you cover the costs for keeping your website up, and the surplus can serve as your income.
You can also decide to sell your own merchandise or market other brands' products (affiliate marketing) related to treasure hunting for a commission, such as treasure maps or treasure trails.
You can even partner with various organizations in your niche with similar interests, like the actual firms that teach people about finding of hidden treasure or how to make a treasure hunt, and in that way you can end up getting your commission from the number of clients they manage to get from your referrals.
2. Organize Actual Treasure Hunts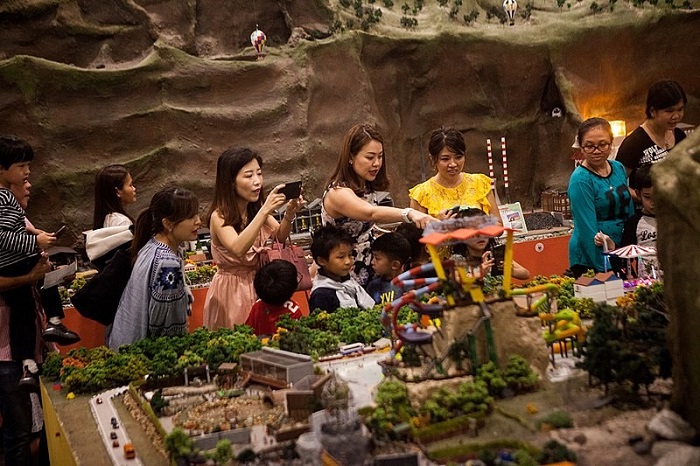 Family enjoying MinNature treasure hunt. Photo: Wan Cheng Huat / Wikimedia Commons.
You can decide to go the extra mile offline and organize fun treasure and scavenger hunts in real life yourself. This can be achieved in at least two different ways:
You can have a treasure hunt where you decide to place the treasure at different points in a particular physical setting. The participants will try their best to get to the treasures, which, of course, has a price to be won as well. You will provide participants with different clues, which will make the hunt quite exciting and challenging all together. The fees that these individuals will pay for entry to participate in the hunt will help cover your expenses, and any extra money you earn yourself as a profit for organizing the treasure hunt event.
You can also locate treasure hunting hotspots where research shows there are a great number of actual treasures. Organize with the authorities and officials at the place to bring clients provided that you get your cut of the share of income generated. This will be of more advantage to you since you'll be able to cover the costs you'll incur that way, pocket some extra amount as profit, and also take part in the hunt, which exposes you to the possibility of walking away with a price yourself.
3. Develop Treasure Hunting Mobile Apps and Games
Many people these days spend the bulk of their time staring at screens in this digital age. Why not encourage people to spend that time on their devices doing a fun activity that involves searching for valuable treasure that also stimulates their minds?
Develop a treasure hunting app that people can download on their devices and play virtual games that are based on searching for treasures, such as a prey treasure hunt. This can be a more mentally stimulating and exciting way to spend time on your devices.
The benefits of such apps include helping people sharpen their mental faculties and skills since they need to think outside the box when looking for hidden treasures to win actual prices. It can also help develop an interest in real-life treasure hunting and improves the IQ of those playing.
To monetize your mobile treasure hunting app and earn some money, you can include adverts and promotion opportunities for third-party products and services, which can eventually become an healthy source of income.
Build a stellar app and promote it so people download and use your app. Top-tier mobile and web applications can also win awards, such as the most downloaded app or most used or top-rated app, which in itself can come with a whole lot of publicity and cash prices with them.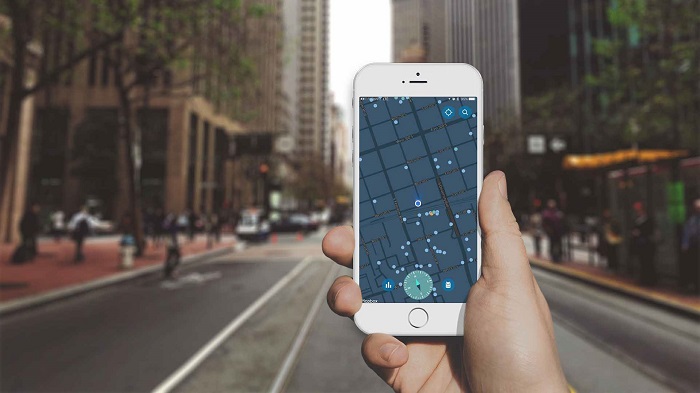 An innovative augmented reality treasure hunting app that's become a successful business by burying $100 hidden around town. Image: TechCrunch.
4. Sell Your Own Branded Treasure Hunting Products
Perhaps the best way to make money online is by building up and establishing your brand in the treasure hunting business and selling your own branded products.
Many people don't have access to the many treasure maps, treasure hunting tools, or treasure hunt clues that are needed on hunts. You can invest in acquiring those resources and have them distributed or sold to people under your brand name.
If there are no copyright restrictions in the products or resources already, then you can get them, rebrand them, and make them distinctively your own version. After which, you can sell them to people as a means to generate another decent revenue stream.
In some cases, it can be about acquiring very valuable things, like rare maps and unique compasses, and making them available to people. Just make sure all copyrights and legal requirements are in order.
Similarly, you can market your treasure hunt tools with a commitment of offering extra information and clues in regards to the location where participants intend to do their treasure hunting. This is especially applicable in cases where there are harsh copyright rules that won't allow you to produce your own version of documents and resources on treasure hunting.
That is another way to make your products available in the market and, at the same time, attract good reviews and recommendations for the extra services you offer to your customers.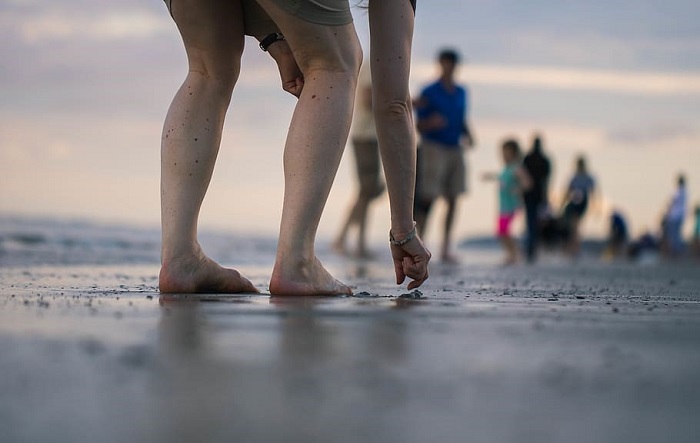 In Conclusion
Of course, there are many other ideas out there you can use to start and make money from a treasure hunting business. However, the ideas listed above will point you in the right direction and help you launch your treasure hunt venture easily.
Remember that your trustworthiness, transparency, and commitment to operate within the confines of the law when running the business are critical. When everything is right, your treasure hunting business will be a highly rewarding and satisfying for you and your clients.