Handy Tips, Reassurances to Reignite Your Fashion Sense this Winter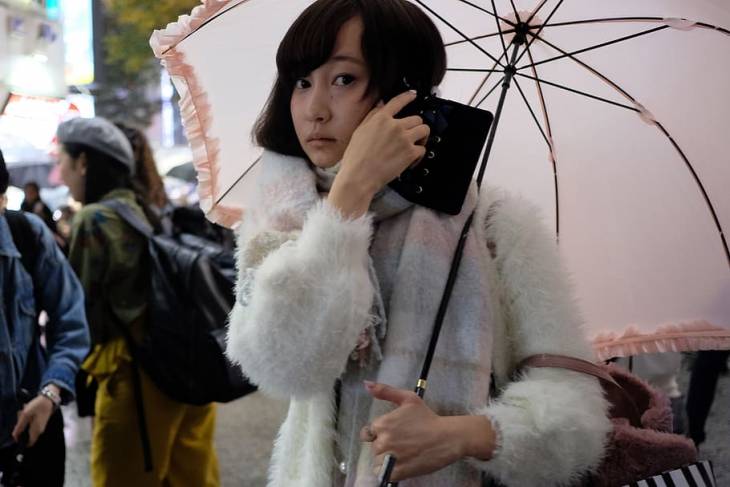 Fashion and style are exciting ways of expressing who you are. No one should stop you from expressing yourself or your fashion style.
However, from a young age, women are told to tone down their outfit. And as women grow older, they are then told, "You can't wear a top that low" or "You can't wear a figure-hugging skirt, at your age."
But fashion is about fun and experimentation; why should others dictate the rules for you?
Looking at fashion magazines later in life, one can feel older and frumpier than one really is. But, fashion should be fan at any age. Nothing should stop you from embracing fashion to look your best. In fact, you should look your best at any age.
With that said, you may still wonder whether there are tips you can use to refresh or reignite your fashion sense and keep yourself looking and feeling stylish and beautiful no matter your age? There sure are.
Here are some of the best fashion tips and reasurances you can use this winter season:
1. Classics never lose style
One simple way to reignite and elevate your fashion style is by nailing the classic, which are usually white or black, simple and unobtrusive.
When you've got nothing to wear, wear black—it's classic. Similarly, the handbag is a classic investment; and sunglasses can be worn whatever the season.
The price of your clothes and accessories don't really matter as much as how you match them. You most likely already have a lot of classics in your wardrobe; it's just finding different ways to pair them.
If you're willing to rewrite fashion rules, classics can be anything, including bright tulle or wrap skirts. You can even rock a favorite pair of jeans with a T-shirt, a tote bag and a classic blazer.
Maybe even borrow your partner's items, say, a trench coat for a classic oversized look. That could work great for after-work drinks, giving you a stylish look that lasts all day.
When checking your wardrobe for classics, you may even find old items that are back in fashion that you can use for the office. Classic styles never really go out of style.
2. Right cut for your body shape matters more
The images in magazines don't always reflect reality, making it harder for ordinary women to visualize how they'd look and feel in a fashion clothing item.
Women in magazines often will not be the same size as you, but that is okay. Fashion comes down to finding items that reflect who you are and are a great fit for your body.
So, wear the right cut for your body shape. It'll give you inner confidence and strength more than anything you see in magazines.
You don't always have to look like the girls in the magazines.
3. Experiment and make it your own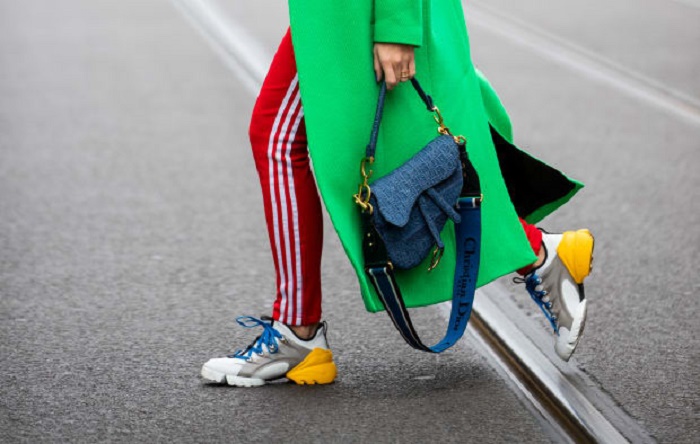 When looking for inspiration for your new and reinvigorated fashion style, why not look within your home first before browsing the fashion magazines and online shops?
While you may not be the same size as your daughter, chances are that there are plenty of inspiration you can take from her wardrobe, without anything going missing, of course!
You may even be able to coordinate a look with your daughter for your next family event. Or, as the months get colder, women's boots are making a big return as a staple this season. You could ask your daughter how she plans to wear hers and bond over fashion.
One trend that's very popular with the younger generation is Athleisure, a type of hybrid clothing suitable for both exercise and everyday wear. Why not dress down your favorite dress with a pair of trainers rather than heels for a more casual day look, for example?
Ultimately, fashion is all about expressing yourself and making sure you feel comfortable and look stylish in your fashion attire.
You shouldn't feel pressured to go too far with things. But, with the right inspiration and encouragement from others, you may just find fashion that surprises you.